About Touro
What sets Touro apart is not simply our top-notch programs, engaged faculty members, or experiential learning opportunities, it's our culture and curriculum that respect your commitments – to your community, your values, and your future.
Established in 1970 to focus on higher education for the Jewish community, we've grown to serve a widely diverse population of over 19,000 students across 30 schools in 4 countries. We are uniquely attuned to the importance of an education that accommodates students from all backgrounds and circumstances.
From liberal arts to law, health sciences to technology, business, Jewish studies, education—and everything in between—Touro provides educational opportunities and career paths to not only the most talented and motivated students but also those who have been overlooked and underserved, who have the drive and potential to succeed.
We have something for everyone. The only question is: To what do you aspire and what do you want to achieve?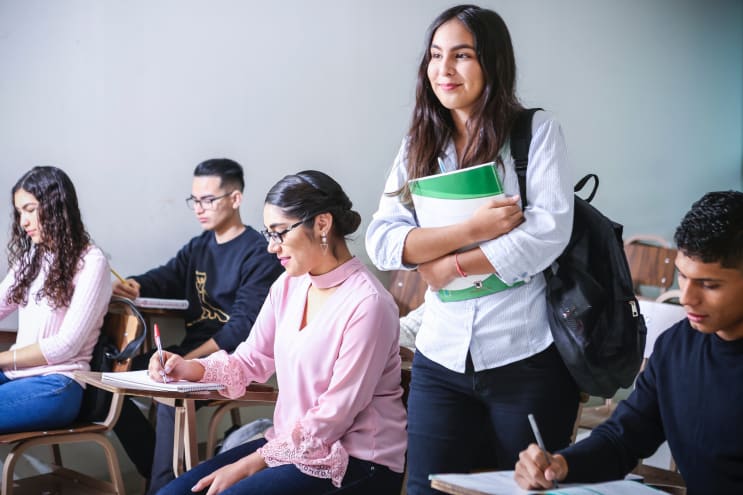 At-A-Glance
95,000 alumni. 19,200 students. 30 schools. 4 countries. One Touro.
Touro College is America's largest private institution of higher and professional education under Jewish auspices. Every year, thousands of students from all countries and walks of life turn to us to pursue degrees in medicine, education, Jewish Studies, technology—and everything in between.
New York remains the epicenter of the Touro network, with programs thriving in Chicago, California, Nevada, Moscow, Israel, Berlin.
We draw our strength not just in our numbers, but from our continued commitment to our values, belief in social justice, and respect for applied knowledge and discovery. From our dedicated faculty to our affordability to our diverse range of students and program offerings, you don't need to look far to see what sets Touro apart.
Mission Statement
Touro College is an independent institution of higher education under Jewish auspices, established to transmit and perpetuate the Jewish heritage, as well as to serve the general community in keeping with the historic Jewish commitment to intellectual inquiry, the transmission of knowledge, social justice, and service to society.
Touro offers undergraduate and graduate programs in Jewish studies, the liberal arts and sciences, and the professions including education, law, medicine, pharmacy, health sciences, social work, and business. These programs serve diverse components of the Jewish community and the larger society, especially those who have been underserved in the past. Touro is a college where personal growth, scholarship, and research are fostered and where men and women are prepared for productive lives of dignity, value, and values.
The Jewish heritage embraces two fundamental components, the particular and the universal, as reflected in Hillel's dictum in Ethics of the Fathers, "If I am not for myself, who will be for me? And if I am concerned only with myself, what am I?" This teaching shapes the core values of the college, which include a commitment to quality education for all, the treatment, with integrity and respect, of all students, faculty, and staff, the role of ethics in the professions, and the building of a responsive and responsible society.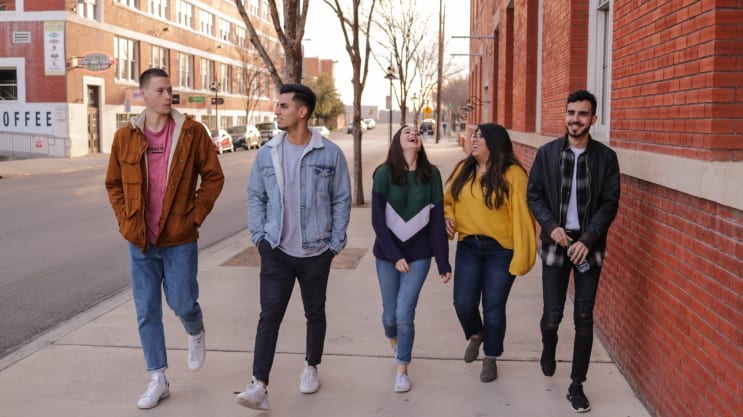 Jewish Heritage
Rooted in Jewish tradition, built on Jewish values.
Dr. Bernard Lander envisioned and established Touro College to cater to a community of students who were often overlooked. In so doing, he created an environment in which Jewish students' cultural and spiritual needs could go hand in hand with their educational pursuits.
Touro does not simply accommodate Jewish traditions, it supports and sustains them. The College is one of few in this country that builds in time for students to worship and to study, to celebrate and to honor their cultures and beliefs.
Since 1970, the school has grown exponentially but our values remain. As we've expanded, our focus has been on serving diverse communities, as well as Orthodox populations, and catering to students who simply want an exceptional education in a warm, tolerant, and intellectually rigorous environment.
Across all of our schools and programs, we advocate for and expect all students to behave with integrity and respect. We believe in the dignity of all, and strive to contribute toward a society that does as well.
Our Jewish values are universal values.
Locations
New York
Address
500 Seventh Avenue New York, NY 10018
New York
,
New York
,
USA