Temple University Klein College of Media and Communication
Home ›
USA ›
Temple University Klein College of Media and Communication
Whether you want to use video and podcasts to document the vibrant, historic city of Philadelphia; harness the power of Twitter to create social change; research the nature of political and persuasive communication; or travel abroad to report from countries around the world, the Klein College of Media and Communication has a program that suits you. Our flexible yet rigorous curricula combine the latest innovations in digital media with the expertise of experienced, renowned faculty members and scholars.
Situated in the nation's fourth-largest media market, Klein College offers a wealth of academic and professional opportunities for students of advertising, broadcasting, journalism, media production, strategic communication and more. As a Klein College student, you'll have access to an abundance of resources and a support structure that centers on hands-on learning, real-world experience, and a blend of analytical and theoretical knowledge focusing on our dynamic urban environment.
Temple's Klein College of Media and Communication has a rich history and an evolution that mirrors that of the field of communications. Since its inception in 1927, Klein College has earned ongoing recognition as one of the best schools of its kind in the U.S. By offering the right mix of theoretical learning and practical opportunities, Klein College provides leading academics, research, and support while preparing students to succeed in an ever-changing industry.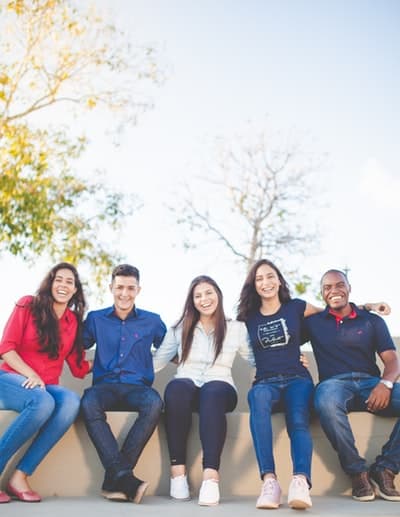 Life at Temple
You will never be bored at Temple. On a daily basis, you can choose from an eclectic array of cultural, athletic and social activities, such as student-run clubs, community service projects, athletic events, and musical performances.
These activities aren't simply time fillers. They're also opportunities to meet fellow students and expand your personal and professional networks.
Arts and Culture
Arts and culture are alive at Temple. Nearly every day brings theater and dance performances, concerts, art exhibits, and visiting lecturers. And that's just on campus. Thanks to our location in Philadelphia, you also have easy access to the city's world-class museums, art galleries and performing arts venues.
Clubs and Organizations
Temple is home to hundreds of student-run clubs and organizations covering a wide variety of personal and professional interests. Each gives you the chance to become involved in campus life and connect with students who have similar interests.
Housing and Dining
"Variety" is the best word to describe the housing and dining options available at Temple. We offer nine residence halls, various living arrangements, and numerous dining options and meal plans from which to choose.
Health and Wellness
Your college experience includes more than just academics. When not in class or hitting the books, be sure to take advantage of our impressive selection of health, fitness and recreation options, including world-class gyms and a comprehensive student health center.
City Life
When you come to Temple, you also come to Philadelphia—one of the nation's most diverse and vibrant cities. Here, you'll find a hotbed of nightlife, culture, entertainment, and cuisine, just minutes from campus.
Sustainability and Safety
The protection of our students and our environment is of utmost importance to Temple. That is why we place such an emphasis on student safety and lessening the university's impact on the community in which we live.
Locations
Philadelphia
Address
Annenberg Hall
2020 N. 13th St.
Philadelphia
,
Pennsylvania
,
USA