Pepperdine University School of Public Policy
Home ›
USA ›
Pepperdine University School of Public Policy
Read more on the school's website
The World Needs Leaders. Become One at the Pepperdine School of Public Policy.
At the Pepperdine School of Public Policy, students learn from real policy practitioners in order to become well-rounded and successful leaders. Our graduate public policy program is different from other programs in the United States. We use a unique leadership curriculum that brings together economics and statistics with coursework in history, ethics, and political philosophy to prepare students for impactful careers across sectors and around the world.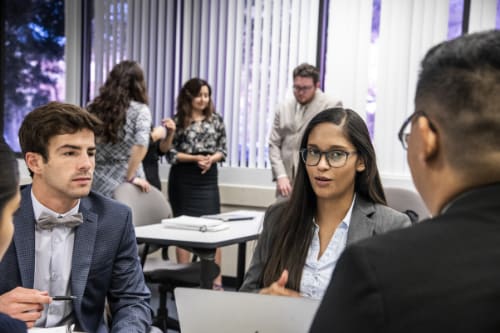 Cost of Attendance
The Pepperdine School of Public Policy awards a number of scholarships each year. These awards are made available through endowed funds, gifts from supporters and alumni, and allocation of University general funds. The Scholarship Committee awards scholarship based on merit and academic and professional experiences.
*Average scholarship based on estimated 2018-2019 enrollment data and is not a guarantee of funding.
Our Master of Public Policy Program . . .
Is perfect for those on the path towards a Ph.D. as well as those looking for impactful careers in politics and policy.
Prepares you for careers in foreign service, think tanks, nonprofit, and government leaders.
Offers unique specializations and joint-degree opportunities.
Is located in the heart of beautiful Malibu, California, and offers one of the best learning experiences in the country.
Is a top 10 graduate policy program in the West, as ranked by U.S. News and World Report.
Locations
Malibu
Address
24255 Pacific Coast Highway
90265
Malibu
,
California
,
USA