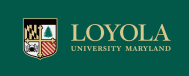 Loyola University Maryland College of Arts and Sciences
Home ›
USA ›
Loyola University Maryland College of Arts and Sciences
"Loyola," the surname of St. Ignatius, founder of the Jesuits, carries deep meaning and history at Jesuit schools and universities across the country and around the world.
Loyola College in Maryland was the first institution in the United States to bear the name Loyola, and over the course of more than 150 years, the name Loyola College came to represent a rich and wonderful history of educational excellence, enduring values, and commitment to the Jesuit tradition of the liberal arts. While the University has assumed a designation that more clearly captures the nature of its programs, the "Loyola College" name lives on in the University's school of arts and sciences, the cornerstone of the Jesuit approach to education.
Mission, Vision and Values of Loyola University Maryland
Loyola University Maryland is a Jesuit, Catholic university committed to the educational and spiritual traditions of the Society of Jesus and the development of the whole person. Accordingly, the University inspires students to learn, lead, and serve in a diverse and changing world.
At Loyola, this means that the curriculum is rigorous and faculty expectations are high. In addition to academic coursework, the Jesuit mission is carried out through a variety of programs and events sponsored by various University departments, including Campus Ministry and the Center for Community Service and Justice. Loyola aims to lead students, faculty, staff, alumni, and friends forward to pursue an examined life of intellectual, social, and spiritual discernment. In pursuing these goals, Loyola asserts a bold vision: that Loyola University Maryland will be the nation's leading Catholic, comprehensive university. The standards by which we measure that achievement include the enrollment of outstanding students; the creation of a diverse and supportive community; the cultivation of a rigorous intellectual climate which distinctly prepares graduates to succeed in any endeavor they choose to pursue; the scholarly achievements of the faculty; the recognition of academic peers; the intellectual and professional attainments and generosity of spirit of the alumni.
Locations
Baltimore
Address
North Charles Street,4501
21210
Baltimore
,
Maryland
,
USA