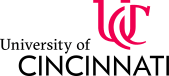 Carl H. Lindner College of Business, University of Cincinnati
Home ›
USA ›
Carl H. Lindner College of Business, University of Cincinnati
OUR PROGRAMS
The University of Cincinnati Carl H. Lindner College of Business has repeatedly been named one of the top business schools in the United States by sources such as U.S. News & World Report, Bloomberg Businessweek and The Princeton Review. Just as importantly, we have been AACSB accredited (an honor earned by only 15% of the world's business schools) since 1919. We offer students a nationally-ranked MBA program as well as eight specialized master's programs, six of which have been ranked among the Top 10 programs in the United States. Our MBA program was recently ranked #1 in the United States based on our academic quality, job placement success, and tuition affordability. Our programs combine transformative classroom learning with real-world learning experiences. Our students have countless opportunities to participate in regional, national and global case competitions, gain hands-on experience while working on projects for global clients such as Procter & Gamble, Kellogg's and Citi, and study abroad in North America, South America, Europe and Asia. Because specialization offers the opportunity for you to truly master a new discipline and significantly propel your career and earning power, we offer students the option to specialize their degrees with one of more than 20 graduate certificates ranging from functional areas such as marketing, finance and operations to cross-disciplinary topics such as data analytics, innovation and entrepreneurship.
OUR LOCATION
The University of Cincinnati is located in Cincinnati, Ohio, one of the largest business hubs in the United States. Four hundred of the companies on the Forbes 500 list have a presence in Cincinnati and the city of Cincinnati is home to the headquarters of more Fortune 500 companies per capita than New York, Los Angeles or Chicago. In fact, the world headquarters of seven Fortune 500 companies are located within 3 miles of the University of Cincinnati's campus. Because so many large companies are so close to our campus, senior executives have ample opportunities to guest lecture in our classes and attend our various on-campus events and competitions. CNN Money recently named Cincinnati one of the Top 6 places in the United States to start a business and Forbes ranked our city as the 7th highest average income in the United States based on cost of living. Mashable ranked Cincinnati the most social city in the United States, Movoto ranked it one of the Top 10 smartest cities in the country and Kiplinger magazine ranked Cincinnati its #1 best bet for "hot spots" and one of the 10 greatest cities in the United States for young adults.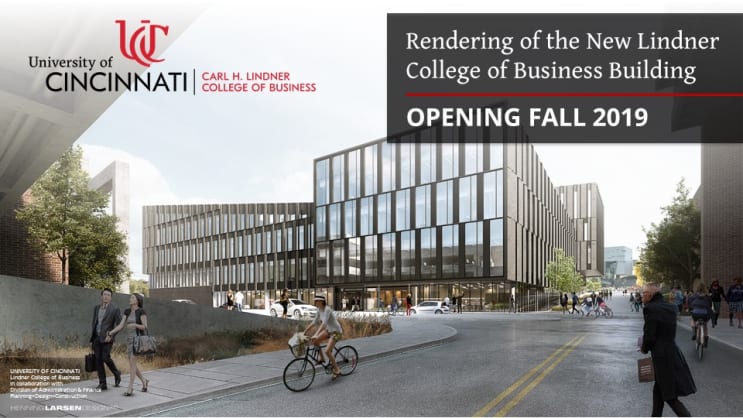 OUR UNIVERSITY
The University of Cincinnati is home to 44,000 students and our alumni currently reside in all fifty states and in 125 countries around the world. More than 4000 international students attended the University of Cincinnati in the 2015-16 academic year and our university was recently ranked the #5 most welcoming university in the world by International Student Barometer. Additionally, the University of Cincinnati was recently named one of the "world's most beautiful campuses" by Forbes magazine.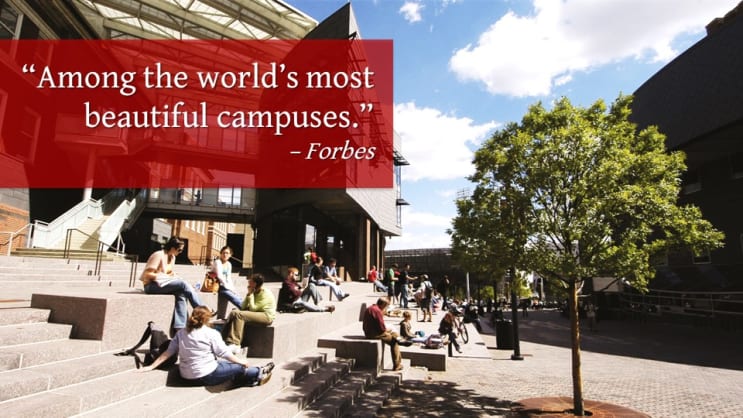 Locations
Cincinnati
Carl H. Lindner College of Business
Address
College of Business
Carl H. Lindner Hall
University of Cincinnati
2925 Campus Green Drive
Cincinnati, Ohio 45221-0020
45221-0020
Cincinnati
,
Ohio
,
USA
Accreditations