Getting Students 'Career Ready and Connected'
The College of Business Administration (CBA) was established as a professional college at The University of Akron in 1953. Today we have set ourselves apart as a nationally ranked and globally recognized institution for developing business professionals and leaders.
Invested Area Professionals
Our active business network truly sets us apart. CBA students instantly join a business network of 25,000 alumni—400+ in top executive posts. More than 270 professionals are especially connected to the CBA through service on Advisory Boards that meet regularly to provide expertise and guidance on curriculum decisions and strategic direction. Advisory board members helped develop our market-relevant undergraduate majors and impactful graduate programs that further students' careers. Advisory Board members also bring their organizations' business internships and co-ops, projects, and competitions to CBA students every year.
Professional Development Readies Students
Robust, career-focused professional development and hands-on learning opportunities—from hundreds of internships to in-class real-world projects—distinguish the CBA from other institutions. Our EDGE Professional Development Designation program offers dozens of extra-curricular opportunities each semester that take learning beyond the classroom and place students on the path to career readiness. Through these, students can network with professionals who are active on our Advisory Boards. These efforts help ensure students are Career Ready and Connected by the time they graduate. Beginning in 2019, our professional development staff will be housed in a new $5.2 Million Professional Development Center that will bring all of the CBA's professional development resources together in one central location.
Faculty Teach in the CBA—Not Teaching Assistants
Our mission to ensure our students graduate Career Ready and Connected is fueled by our highly qualified and passionate instructors. While our CBA professors perform quality research, they also instruct students full-time, often in state-of-the-art facilities and learning labs. They frequently engage with area professionals and partner with dozens of companies each semester to seek out real-world projects that provide hands-on learning opportunities, connecting classrooms to boardrooms.
The mission of the College of Business Administration
While the College of Business Administration (CBA) was established as a professional college of The University of Akron (UA) in 1953, business classes were first offered at UA in 1916, almost 100 years ago!
Historically, our focus has been on having strong programs and experiences to attract quality students and faculty. Today, this focus remains as we carry out our mission:
To prepare our students to become competent and responsible business professionals and leaders. This mission is guided by the belief that business is an applied, global discipline, which is reflected in our extensive partnerships with the business community through numerous Advisory Boards, class projects, and internships, as well as through diverse learning opportunities.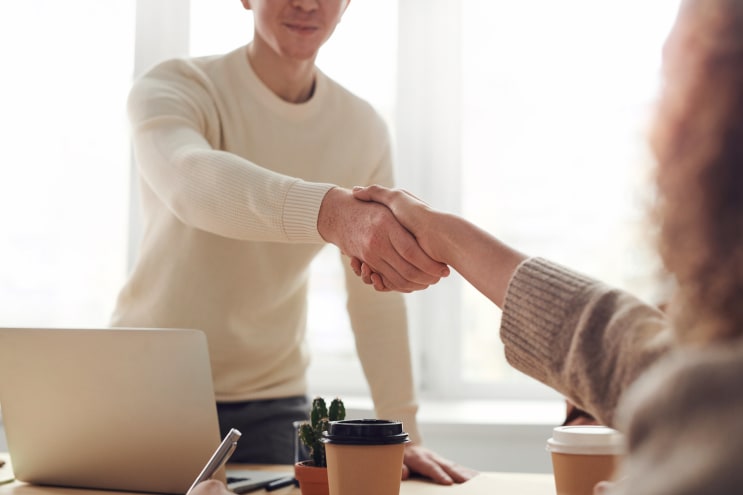 Attend a Nationally Ranked Business School with Dual Accreditation
Ranking organizations regularly recognize our programs and overall quality of experiences in the College of Business Administration (CBA).
Rankings - Graduate Programs
The CBA's graduate programs have been included in The Princeton Review's list of Best Business Schools every year since 2005. Schools are recognized on the basis of high-quality academic programs and the favorable opinions of students, who rate and report their campus experiences.
Bloomberg Businessweek has ranked the part-time MBA program among the best in the nation. These rankings are based on measures of student satisfaction, academic quality, and post-graduation outcomes, like job placement.
U.S. News and World Report have ranked the CBA's MBA program among the best part-time MBA programs in the U.S. The rankings are based on an average peer assessment score, as well as four student-related factors – the average GMAT score, average undergraduate GPA, the years of work experience of students who enter the program, and the percentage of students in the program who are enrolled part-time.
CEO Magazine has ranked our MBA as a Tier 1 program. Based on program quality and student success.
Rankings - Undergraduate Programs
Businessweek has ranked our undergraduate business school as one of the best in the United States for six consecutive years. Businessweek bases the rankings on the academic quality of the programs, post-graduation outcomes for students, recruiter satisfaction, and nine measures of student satisfaction.
U.S. News and World Report have ranked the CBA as one of the best undergraduate business programs in the nation. This ranking is based solely on peer assessment. U.S. News surveys deans and senior faculty at each undergraduate business program accredited by AACSB International and asks them to rate the quality of all programs with which they were familiar.
Dual Accreditation by AACSB
Since 1966, the CBA has been accredited by AACSB International, which is the hallmark of excellence in management education and represents the highest achievement for business schools worldwide. Less than 6 percent of business schools in the world – 716 out of 13,000 – have achieved this recognition. Furthermore, the CBA is one of only 181 business schools that have attained additional specialized accreditation for their accounting programs.
Schools are accredited based on 21 standards relating to faculty qualification, strategic management of resources, interactions of faculty and students, as well as a commitment to continuous improvement and achievement of learning goals in degree programs.
Accreditation confirms the CBA's commitment to quality and continuous improvement. It assures our prospective students, alumni, the academy, and our community that the college:
Manages its resources to achieve our mission of preparing competent and responsible business professionals and leaders.
Advances business and management knowledge through faculty research and scholarship.
It provides high-quality teaching and current curricula.
Cultivates meaningful interactions between our students and faculty.
Produces graduates who have achieved specific learning goals in our subject matter.
Welcome International Students and Applicants
The University of Akron College of Business Administration (CBA) Graduate Programs has a rich tradition of enrolling students from around the world. Each year we have students representing over 30 countries taking business classes and have had more than 50 Fulbright students over the past 15 years. Our faculty members also have a variety of backgrounds, including industry experience, and come from many countries. We value the insights a diverse population offers.
International students have certain steps to take to be admitted to and successfully perform in a CBA Graduate program. We have created this page to provide links to important steps and other helpful information for students from outside the United States. It will be crucial for you to read the pages linked on this page to ensure your application will be processed smoothly so you can start planning on joining us in Akron!
The University of Akron Graduate School processes applications and approves admissions for all graduate programs on campus. Information specifically for international students is gathering in a portion of the website, including Visa paperwork (I-20) and mandatory health insurance coverage.
Before Arriving in Akron
International students may arrange to have host families assist them upon arrival by contacting Global Ties-Akron. Other information on visa status, arriving in Akron, and what to bring with you are available from the Center for International Students and Scholars.
Most University of Akron offices is closed on Saturday and Sunday, so students arriving in the area on the weekend will need to make arrangements for a hotel or host family before coming to Akron. Transportation is available from the Cleveland Hopkins International Airport or Akron Canton Airport.
On the first business day (Monday through Friday) you should visit the Center for International Students and Scholars to take care of all visa, insurance, and miscellaneous requirements for new students. After that, you should visit our office.
Please contact us before leaving your country to schedule an advising appointment.
Living in Akron
Many students and alumni have commented on the affordable housing in Akron as well as the great variety of cultural and entertainment venues available in northeast Ohio. Campus shuttles and the city bus system provide transportation within the region so students can get around without a car.
Housing in Akron
Off-Campus Housing
There are many apartment complexes and rental houses near campus that provide student housing. There is a number in close proximity to the College of Business Administration. Since most of our in-person graduate classes are offered in the evening many students find that apartments close to the CBA are preferable. You can check on distances to the CBA address at 259 S. Broadway, Akron, OH 44308.
On-Campus Housing
Most on-campus housing is for undergraduate students. A few residence halls do accept graduate students.
Getting Around Northeast Ohio
The University of Akron Roo Express Shuttle provides service on campus and in the nearby community for UA students, faculty, and staff with a valid university identification – Zip Card. Guests may also ride the shuttle if accompanied by someone with a ZipCard.
The Akron Metro Bus system offers MetroZip which provides students transportation around Summit County for free on any regular Metro route by swiping a Zip Card. This is available to students, faculty, and staff. SCAT services are excluded from this program.
You can also take a Metro bus to Cleveland for only $4. Regular fare is $5, with a $1 discount with your Zip Card. The Northcoast Express Service to Cleveland offers two routes originating in the Akron area, the service is weekdays only and runs early morning and late afternoons.
Metro does not operate on some holidays.
Travel Around the United States
For more distant travel in the United States, Greyhound Bus service is available from Akron and Amtrak rail service is available from the Cleveland or Alliance. There are also a variety of car rental agencies in Akron. Akron Canton Airport and Cleveland Hopkins International Airport provide access to a number of airline carriers.
The Changing Seasons – What to Wear and How to Prepare
The University of Akron has three semesters fall which begins in August (summer) and ends in December (winter), Spring which begins in January (winter) and ends in May (spring) Summer which begins in May (spring) and ends in August (summer). This means that if you are moving to Akron to study you will experience two seasons each semester and will need to have a wardrobe that covers all seasons. Most students dress in business casual attire to attend class unless they are doing a presentation in which case they dress in professional attire. There are many events, activities, and venues to enjoy in Akron and northeast Ohio.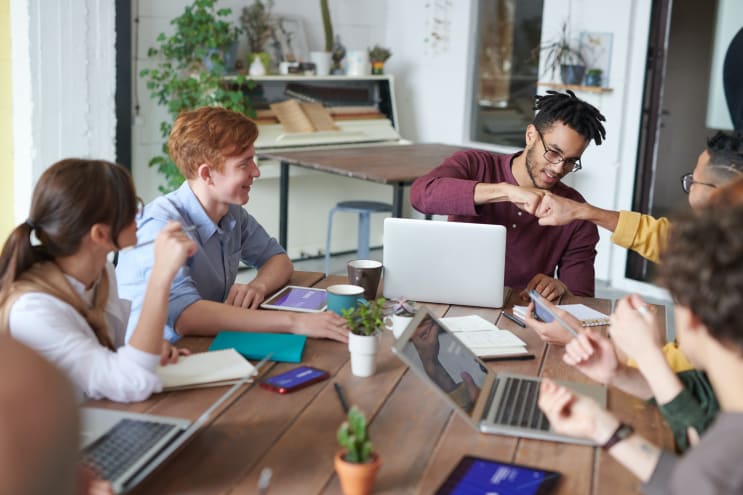 Scholarships, Work, Financial Aid Opportunities and Cost
In support of academic excellence, both The University of Akron and the College of Business Administration offer a wide variety of scholarships and other opportunities to help students in their educational pursuits. These scholarships are provided by corporations, foundations, professional organizations, faculty, alumni, and other individuals.
Federal Work-Study Program
Federal College Work-Study funding is available to Graduate Students. You should file a FAFSA form and check with The University of Akron Student Financial Aid Office for more information or look up at eligibility information.
College of Business Administration Scholarships
Each year, the College of Business Administration awards more than 100 graduate and undergraduate scholarships to both current CBA students and incoming freshmen.
University Scholarships
The University of Akron offers scholarships specifically for CBA majors.
External Scholarship Opportunities
The University offers scholarships from outside the college made available by various external organizations.
Student Employment
Students may find employment opportunities on or off-campus. International students are limited to on-campus employment unless they participate in an internship program.
Internships
Graduate students are limited to internship opportunities which are reflected on transcripts as a Credit/No credit class. There are limited co-op options available for graduate students.
UA ARMY ROTC Scholarship
Scholarship opportunities are available to qualified College of Business graduate students through Army ROTC at The University of Akron. Through this scholarship, you can receive money for school and living expenses, plus world-class leadership training. Participation in Army ROTC provides:
Scholarship money to cover tuition and fees, books and some living expenses
Leadership training
Unique experiential educational experiences
Pathway to careers in the military and civilian life
We welcome the opportunity to tell you more about Army ROTC at The University of Akron. Contact the graduate school to talk with a scholarship advisor.
Admission Process
Graduate Admission Criteria: COVID-19 Response

In considering the circumstances and events surrounding the COVID-19 pandemic, the College of Business Administration will apply a holistic approach to graduate admissions to UA for the 2020-21 academic year. In this environment, it is impossible to ignore external factors that are impacting individual circumstances and lives. Many are finding their jobs and careers in transition and the College of Business Administration wants to provide as much flexibility as possible to any student who is deciding late in the year to attend graduate school at UA. As a result, any applicant may petition to waive the standardized admission test requirement. Applicants may choose to include these scores, but tests will not be required.

Effective May 22, CBA Waives Application fee for Fall 2020 Applicants.
Completing the Admissions Process
As a student submitting admissions materials, it is crucial that you submit everything required, and on time. The materials checklist below lists the requirements. A Graduate Admission Committee reviews all application materials received for all College of Business Administration (CBA) graduate programs.
The University of Akron Graduate School oversees admissions for all graduate programs. They provide a mandatory online application process. Students can submit required forms through the online application system. Items that are not provided in the online system prior to submission can be sent to the Graduate Programs in Business Office. Once an application is submitted and transcripts are provided, the Graduate School will forward your application information to the CBA Graduate Programs Office, (College of Business Administration, Room 412, Akron, OH 44325-4805) for review.
Deadlines - Domestic and International
Domestic Students
Fall Semester Start - August 1
Spring Semester Start - December 1
Summer Semester Start - May 1
Saturday MBA - Fall Start only – August 1
International Students
The Graduate School recommends applying six months prior to the start of the semester in which you plan to begin your studies. The CBA recommends applying no later than the following dates:
Fall - June 15
Spring - October 15
Summer - March 15
Online and Mailed Application Materials
To apply, you will need to complete an online application portion and send certain materials through the mail or via email to gradcba@uakron.edu by the deadline.
To apply, complete all of the following steps.
Step 1: Complete the online application, which includes:
Application form
Application fee Waived for Fall 2020 applicants
$45 for domestic students Waived for Fall 2020 applicants
$70 for international students Waived for Fall 2020 applicants
$45 reapplication fee Waived for Fall 2020 applicants
Step 2: Mail or email the following to gradcba@uakron.edu
At least 2 Letters of Recommendation (share this link with your recommenders)
Your Current Resume
Statement of Purpose outlining your story. Describe what motivates you to pursue the degree and what characteristics will lead to your success. If you are applying to the Saturday MBA Interdisciplinary concentration, please indicate your interest in Saturday MBA in the first paragraph.
Official transcripts. All transcripts must be submitted to the Graduate School. Students may submit unofficial copies to gradcba@uakron.edu for admission purposes, but an official transcript must be presented or sent to the Graduate School located in the Leigh Hall building.
Standardized test scores. Unofficial copies may be sent to gradcba@uakron.edu for admission processing.
GMAT (send a copy of your results). Request to have the official copy sent to The University of Akron either when taking the test or after. The Graduate Admission Committee (GAC) prefers that applicants have a minimum GMAT score of 500. For those applicants with scores slightly below this level, it is possible to submit a petition to the Admission Committee requesting provisional admission.
Other standardized tests. Students who have taken the GRE, MCAT, PCAT, LSAT, or CAT may request consideration for admission based on those scores. Students providing CAT are expected to provide scores of 90% or above. If a student has not yet taken a test, the GMAT is preferred. Joint Business/Law students may request that the School of Law forward all paperwork to the CBA and Graduate School. See the Joint Degree Application process for more details.
Students holding a Masters, Doctorate, or Juris Doctor from an American university may request admission based on an advanced degree. A student's overall application will be reviewed and the GAC reserves the right to require the GMAT for admission.
Applicants may petition the GAC for a waiver of the GMAT, GRE or other standardized tests, if they have achieved three years of professional responsibilities, after completion of a bachelor's degree from an accredited university. Upon application, you may submit our online Test Waiver Petition Form. The decision to waive will be reviewed during the review of the GAC.
Students with less than three years of work experience may request a waiver based on our COVID-19 Response. Applicants should mention the COVID-19 Exception under "additional information" on our online Test Waiver Petition Form.
The College of Business Administration generally does not offer an applicant admission without a standardized test score. If you have a non-business undergraduate degree and have not yet taken a standardized test, you could enroll as a non-degree student, which allows you to take up to nine (9) credit hours of Gateway or Foundation coursework while you prepare for your standardized test. However, please note that degree-seeking students have priority for enrolling in classes. This non-degree option is limited to domestic students.
Language Requirements
Duolingo English Test temporarily permitted in lieu of in-person TOEFL.
March 2, 2020—Given the closure of testing centers in areas affected by the coronavirus (COVID-19) outbreak, The University of Akron has approved the use of the Duolingo English Test (DET) for demonstration of English proficiency. The DET will be accepted in place of the in-person TOEFL and IELTS through March 31, 2020 Applicants will need to receive a DET score of 115 or higher to satisfy our proficiency requirement for graduate admissions.
We will continue to monitor the situation closely and will make further considerations as warranted. Thank you.
International Students, and even some permanent residents, are expected to show proof of proficiency in English. This can be done by providing acceptable scores on the Test of English as Foreign Language (TOEFL), International English Language Testing System (IELTS), or through testing available at The University of Akron English Language Institute (ELI). Those who do not meet the expected minimum scores of 79 on the TOEFL or 6.5 on the IELTS could apply for conditional admission to study English at the UA-ELI.
TOEFL minimum scores of 79 Internet-Based Test or 550 Paper-Based Test
IELTS minimum score of 6.5 on the IELTS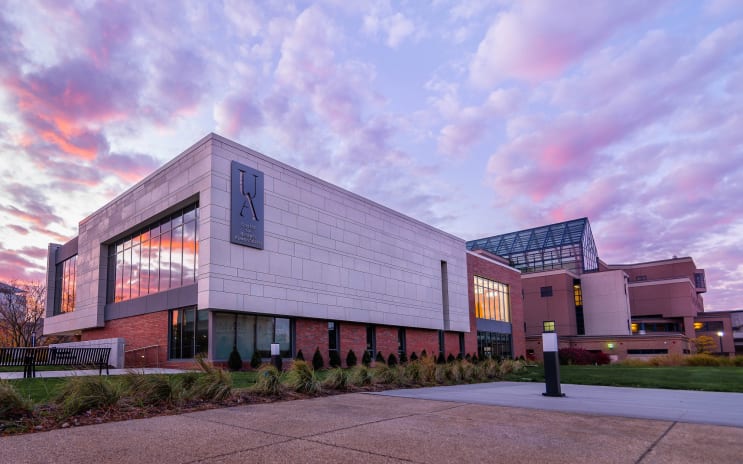 Locations
Akron
Address
259 S. Broadway St.
Akron, OH
44325
Akron
,
Ohio
,
USA
Accreditations