Yuan Ze University & College of Management
Home ›
Taiwan ›
Yuan Ze University & College of Management
Why YZU
Yuan Ze University has five colleges including
Management
Humanities and Social Sciences
Informatics
Electrical and Communication Engineering
Engineering
Aimed at housing key research centers in Taiwan, our Fuel Cell Center and Communications Research Centers have integrated all resources and recruited talents in all engineering-related departments at YZU through support from the Top Universities Project.
Times Higher Education-The World University Rankings
World University Rankings 2019: 1001+
Young University Rankings 2018: 201-250th
Asia University Rankings 2019: 251-300th
Emerging Economies 2019: 251-300th
QS World University Rankings
2019 University Rankings in Asia: 199
Internship Opportunities
As a part of Philanthropic programs of Far Eastern Group, we have established close relationships with all of its subsidiaries to form an industrial and academic alliance.
The internship plan for both domestic and international students can be fully realized through such a network. Based on the unique niche YZU has created, we provide added value to students and faculty members and expect ourselves to be the benchmark university in industry-academia collaboration.
Student Awards & Recognition
2019 Stanford Design Challenge Third Place "Pillow Fight" from YZU team, CKfablab
2018 CAD Contest at ICCAD Second Place Dep. Computer Science and Engineering
2018 ASIAGRAPH Reallusion Award Best Director Prize Dep. Information Communication
2018 Moscow International Salon of Industrial Property Gold Medal Dep. Computer Science & Engineering
Dormitory
International students (degree and exchange students) are given the priority to YZU's Dormitory. YZU has two on-campus dormitories which are the 1st and 2nd Dormitory, each with a Male and Female Dormitory. All international students will be arranged to The 1st Dormitory.
Residential Area
Discovery Plaza is an area beside the YZU Fitness Center that situates in the dormitory. It houses a diverse selection of cafeterias, Family Mart convenience store (15% ff on all purchase), photocopy center, and 24 hour ATM (FarEastern International Bank and Chunghwa Post). This area creates a small yet convenient living hub.
Apart from ensuring students' success in their academics, we also hold a range of activities and celebrations for the residence such as the "Bread Festival", Outdoor Dance Parties, Winter Solstice, Christmas Celebrations, free late-night feast during the mid-term week, and many more. The social occasions and brotherhood/sisterhood will definitely round your uni experience.
Library
Being awarded the "Architect Magazine Award" and the "Far East Outstanding Architectural Design Award", YZU library is deeply loved by students for its reader-friendly environment designs. It is a well-known attraction on campus and was also a popular shooting spot for many dramas, advertisements, and music videos. The library has more than 300,000 collections and ample learning areas that integrate multimedia audio-visual functions. The library also provides inter-library cooperation services, allowing faculty members and students to enter and borrow books from out-campus operating units and institutes.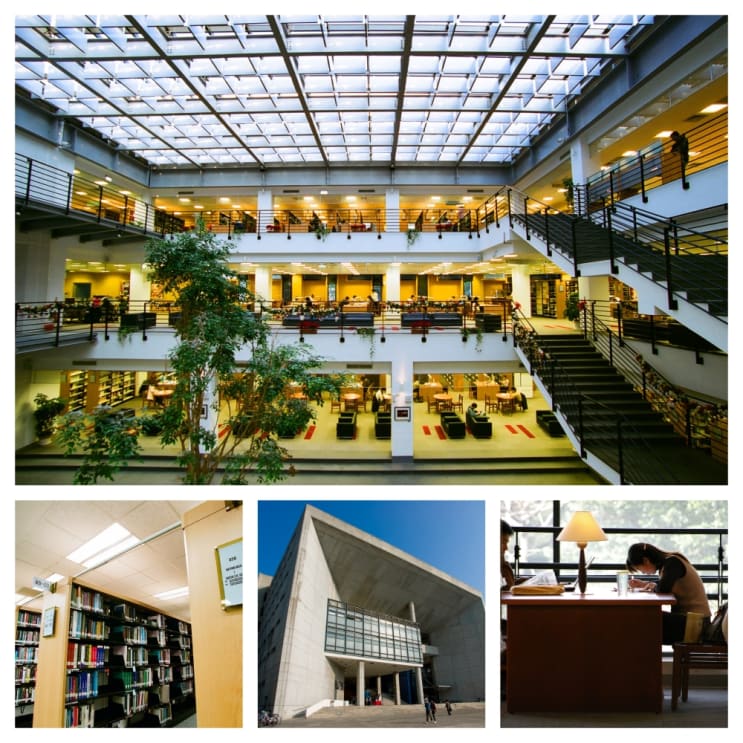 Mandarin Chinese Corner and TOCFL Preparation Class
International students are welcomed to walk-in and chat with teachers and local students. With different topics for each session, international students gain more information about Taiwan and Chinese culture that is not taught in classes while enhancing Mandarin Chinese listening and speaking skills. YZU also has free Test of Chinese as a Foreign Language (TOCFL) preparation class for international students, which can familiarize them with the test's structure, give them tips to score in TOCFL, and strengthen their overall Mandarin Chinese ability.
APPLY NOW --> gao.yzu.edu.tw <--
Application Period: March 1-April 15, 2020
Locations
Taoyuan
Address
YZU, Building 7
Taoyuan
,
Taoyuan City
,
Taiwan
Programmes
This school also offers: