The University of Navarra is based on the Christian inspiration promoted by St. Josemaría Escrivá de Balaguer, the founder of Opus Dei. Its mission is to seek and present the truth; contribute to the academic, cultural and personal education of its students; promote academic research and healthcare activities; provide suitable opportunities for the development of its professors and employees, and carry out broad cultural outreach and social promotion work with a clear goal of service.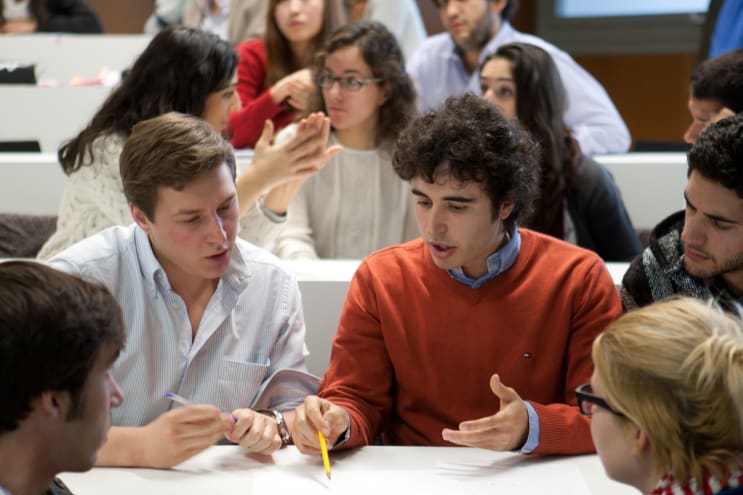 The primary functions of the University of Navarra are to:
Deliver university-level teaching in various fields, confer the corresponding academic degrees and provide students with the means (educational materials, a library, information on scholarships, and financial aid) to enable them to derive the full benefit from their studies.
Promote academic research in different fields of knowledge to further teaching and as a way to bring knowledge to society and foster innovation and development.
Contribute to students' education through personalized mentoring, with activities aimed at acquiring professional competences and personal habits that stimulate personal development in all of its dimensions: cultural, artistic, religious, athletic, and solidarity.
Stay in touch with alumni of the University through continuing education activities and other cultural and social initiatives of the Alumni Association.
Organize continuing education and specialization programs for alumni based on the trends and needs of different professions.
Cultivate the bonds between the University and the members of the Friends of the University of Navarra and keep them informed of the fruits of their partnership.
Carry out cultural dissemination and university outreach work through activities organized by the University itself and initiatives carried out in conjunction with other institutions.
Cooperate with other universities and university-level institutions such as hospitals, business schools, research centers, art institutes, and educational and development organizations.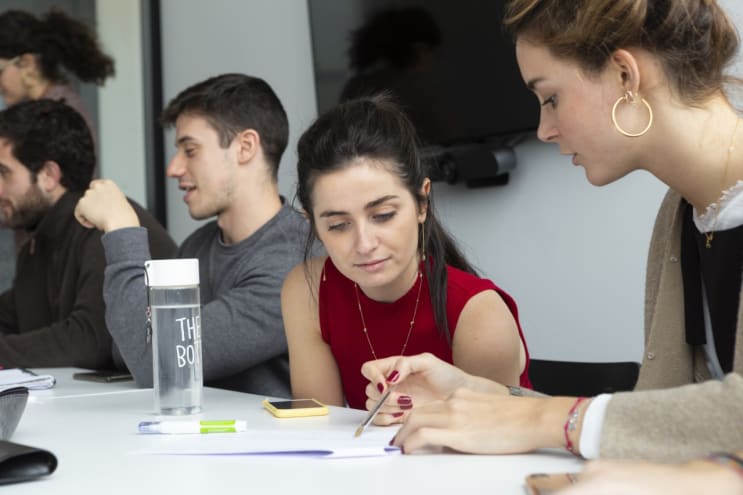 The mission of the University of Navarra, founded in Spain in 1952, is to educate and train professionals capable of playing a committed role in society, who are fully aware of the part they play in building the world of tomorrow. This mission is fundamentally based on the search and commitment to the truth, a collective task that requires dialogue and an open mind. Furthermore, the university seeks to foster critical thinking among its students in a pluralist context that enables each student to freely develop his or her own opinions and convictions.
The University of Navarra is a meeting place for professors and students to share knowledge, truth, and experience. Therefore we pride ourselves on our unique ability to give personalized attention to you. While working together in an environment that fosters each individual´s unique aptitude, skills, knowledge, and values; the university provides you with the resources you need for personal and professional development. You will be assigned an advisor, normally a professor, who gives one-on-one help and orientation. This personalized guidance aims to maximize your personal and professional potential, helping you to fully benefit from the university experience as well as receive advice on future career options.
The University of Navarra is the first university in Spain in terms of Employability (QS Employability Ranking), Teaching (Times Higher Education Europe teaching ranking), and Research (CYD Ranking).

We have seven campuses based in Pamplona, San Sebastian, Madrid, Barcelona, Munich, New York, and Sao Paulo.
Locations
Pamplona
Address
Edificio Central, Campus Universitario, 31009 Pamplona, Navarra
31009
Pamplona
,
Navarre
,
Spain
Madrid
Address
c/Marquesado de Sta. Marta, 3
28022
Madrid
,
Community of Madrid
,
Spain
San Sebastián
Address
Manuel Lardizabal Ibilbidea, 13
20018
San Sebastián
,
Basque Country
,
Spain