We introduce ourselves
Do you want to recycle, expand or complete your knowledge?
Would you like to promote in your company?
Do you want to start a new path or reorient your professional career?
Do you want to train in the skills most demanded by the labor market?
Inesdi offers professionals and companies the most complete and up-to-date training so that they become part of the sector with the most projection of the moment, we are the first business school specialized in digital innovation.
Inesdi's pedagogical model encourages innovative content for business management, helping to improve the personal skills and employability of students. Our academic model is based on the acquisition of knowledge, the development of skills and the promotion of personal skills.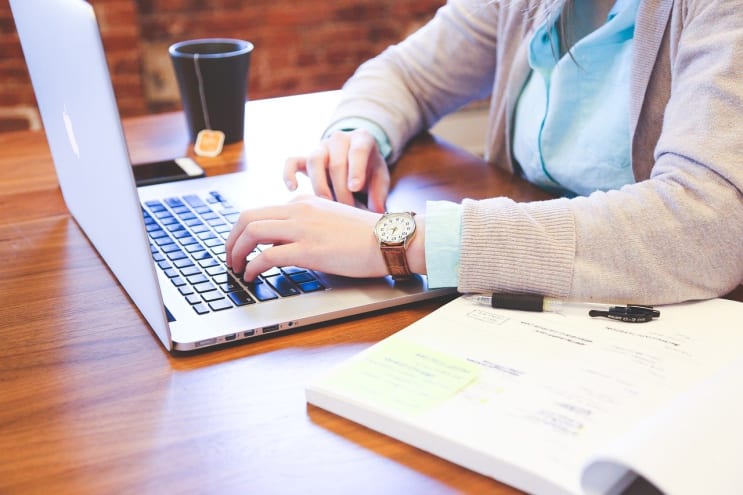 Commitment
The human team of Inesdi has a common objective: the professional and personal development of its students. From Inesdi we are committed to high quality training and innovation in all our postgraduate and master's degrees. Our challenge is to train professionals and entrepreneurs to be competitive in the digital era, facilitating their immersion in the 2.0 culture.
Specialized training
Inesdi is a reference in specialized training in digital economy applied to the different areas of business organizations. Companies need professional profiles according to the new market trends , our training programs are specially designed to be applied immediately in current work environments.
Planet Training and Universities
Inesdi Digital Business School is part of Planeta Formación y Universidades, the training division of Grupo Planeta. An international network of higher education that has twenty-three educational institutions in Spain, Andorra, France, Italy, North Africa, the United States and Colombia . Every year more than 100,000 students from 114 different nationalities are trained through its business schools, universities, specialized higher schools and vocational and continuing training centers.
Mission
We train people in the new digital disciplines to promote the immersion of professionals in the digital economy. Our challenge is the formation of competitive profiles in global work environments through the improvement of digital knowledge, skills and abilities . Inesdi offers a strategic and practical vision aligned with the real needs of today's companies.
At Inesdi Digital Business School we favor the initiative of teachers and students, creating an environment in which suggestions and ideas are welcome.
Inesdi values
Inesdi encourages respect for colleagues and the ability to share projects with a vision of responsibility and commitment. From the classrooms our students are valued, respected and motivated. Inesdi is committed to ethical behavior and transparency.
Commitment: With the personal and professional development of the students. We direct all our efforts to the creation of a training offer that, due to its innovative content and its pedagogical methodology, encourages full personal and professional development and improves social and productive structures
Academic Excellence: We develop highly innovative and applicable training content . The Inesdi methodology is based on involving and motivating students to know and interpret concrete and real business actions and, based on them, develop an approach to the theoretical foundations.
Respect: The campus should be an environment in which teachers and students value and respect each other. The objective is to jointly develop the knowledge and habits necessary to improve individually and globally.
Innovation: We develop an open attitude towards innovation and flexibility. We foster student interest in continuous improvement, both individually and for the organizations for which they provide their services.
Transparency: We are committed to ethical behavior and transparency.

Academic methodology
Inesdi offers you the most complete and updated training , we constantly review our training programs to adapt them to the latest market trends and the most innovative techniques. We are the first business school specialized in Digital Innovation and a reference in specialized training in digital economy applied to the different areas of business organizations.
Inesdi Methodology
Our " Learning by Doing" methodology works to acquire knowledge through the development of new digital skills and the promotion of personal talent. The Inesdi training programs are oriented to the involvement and motivation of the student from business practice and theoretical induction, that is, from practice to theory, from knowledge of real cases to the deduction of the theoretical foundations that support them.
In the development of their training, our students apply the knowledge acquired in a final project that they expose and defend before a court. The objective is to train new professionals so that at the end of their training they can assume and play successfully, and immediately, new roles linked to the digital world. We provide the student with all the necessary tools to exploit and optimize their resources and talent.
Inesdi draws up a Personalized Career Plan for each student, designing the best tailor-made training to achieve the expected objectives. Our expert and reputable teaching team continuously monitors the student's training throughout the postgraduate or master's degree to achieve the proposed goals.
Employment and internship
The high rate of employability of Inesdi postgraduate and master's degrees, above 80%, has become the best guarantee of the quality of our training programs. As an Inesdi student or alumni, you will have access to our job board , where we publish weekly job offers and internships.
Training with our methodology means transferring knowledge and working with the student in real digital activities.
Locations
Online
Address
C/ Velázquez, 57, entreplanta izqda. 28001
Madrid
,
Community of Madrid
,
Spain
Barcelona
Address
C/ Mallorca, 27. 08029
Barcelona
,
Catalonia
,
Spain
Online Spain
Address
Madrid
,
Community of Madrid
,
Spain
Programmes
This school also offers: