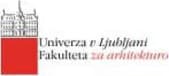 University Of Ljubljana Faculty of Architecture
Home ›
Slovenia ›
University Of Ljubljana Faculty of Architecture
University Of Ljubljana Faculty of Architecture

The faculty of architecture in Ljubljana is generally considered one of the best Central European schools of architecture. Confirmation of its quality comes from numerous successful students and graduates, often achieving enviable results domestically and abroad. Our graduates are known for their general and professionally profiled knowledge and systematic project approach enabling successful employment in various fields of artistic and architectural endeavors.


Structure of the curriculum

The faculty offers academic education and professional research in architecture, urbanism, and design- graphic and product. At this moment programme consists of graduate courses that last nine semesters plus one year for a diploma. Graduate courses are in architecture, urbanism or design. Postgraduate courses last two years in a master course in architecture or in urbanism or in a specialist course in architecture. Next to that Ph.D. course lasts four years. In the academic year, 2007/2008 faculty will introduce new Bachelors and Master courses based on Bologna declaration.The new doctoral programme in architecture starts in 2009/2010.


Visiting address: University of Ljubljana Faculty of architecture, Zoisova 12, 1000 Ljubljana, Slovenia
Admissions contact: Dean office
Application deadline - unified masters study programme: March; - doctoral programme: August


Admission requirements

Unified masters study programme in architecture: graduation of high school education (graduation certificate-matriculation from high school, professional graduation certificate or final examination), a positive result from entrance exam at Faculty of Architecture.

Doctoral programme: general requirements (details: see full programme description below): MSc. or equivalent (recognition applications deadline to continue in the doctoral programme: May).


Duration
The programme duration is currently 3 years.
Price/fee
4.000 EUR/year.
Potential co-financing of the fee is available for the best candidates (depends on the grades of the candidate's previous education and his/her regular advancement in the programme).
Locations
Ljubljana
Address
University of Ljubljana Faculty of architecture
Zoisova 12
1000
Ljubljana
,
Ljubljana
,
Slovenia
Programmes
This school also offers: