Management Development Institute of Singapore (MDIS)
Home ›
Management Development Institute of Singapore (MDIS)
Management Development Institute of Singapore (MDIS)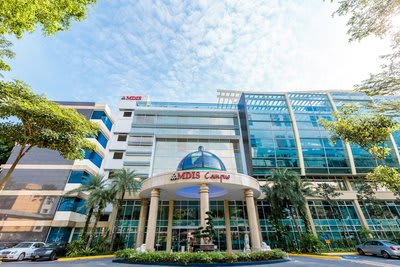 The Management Development Institute of Singapore (MDIS), founded in 1956, is Singapore's oldest not-for-profit professional institute for lifelong learning. MDIS has two main subsidiaries: Management Development Institute of Singapore Pte Ltd (MDIS Pte Ltd) to oversee its Singapore academic operations, and MDIS International Pte Ltd to further its globalisation strategy.
MDIS provides well-accredited courses, seminars and management services and opportunities for individuals to develop professionally through academic programmes in Business and Management, Engineering, Fashion Design, Information Technology, Health and Life Sciences, Mass Communications, Psychology and Travel, Tourism and Hospitality Management. These programmes are offered in collaboration with highly acclaimed universities in Australia, France, the United Kingdom and the United States of America.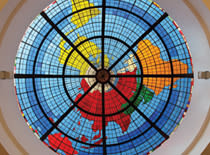 In September 2008, MDIS set up its first overseas campus in Tashkent, the capital of Uzbekistan in Central Asia, to offer world-class tertiary education to students from the Central Asia region. A landmark deal was also achieved with EduCity@Iskandar in Johor, marking the first time a private Singaporean tertiary institution has made a foray into Malaysia. This will be the second of MDIS' overseas campuses and will open its doors to 2,000 students around 2015. Upon completion of third phase construction in 2023, the campus looks set to cater to more than 10,000 students. MDIS has representative offices in China, India, Indonesia, Sri Lanka, Thailand and Vietnam, as well as agents throughout Asia, Africa and the Middle East.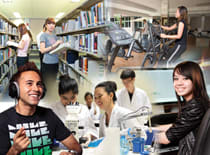 MDIS Facilities
MDIS has a history of providing training and educational services to the community and nation. The S$35 million MDIS Campus in Stirling Road occupies a three-hectare land area and boasts of state-of-the-art classrooms, life sciences and computer laboratories, a hospitality training centre, a mass communications studio, engineering laboratory and workshop, as well as a fashion studio. The campus also has an amphitheatre to house art performances and other events, as well as fully-equipped sports facilities such as a gymnasium and badminton courts.
The campus is Wi-Fi enabled, allowing students access to the World Wide Web anywhere on campus. In addition, MDIS enhances students' learning experience with the Blackboard Learning System and video streaming technology that allows online access to lecture notes, learning resources and recorded lessons anytime, anywhere.
MDIS has another learning centre, MDIS Dhoby Ghaut, at Orchard Road.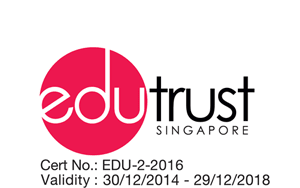 Achievement of EduTrust Certification
The success of MDIS' graduates is due to the institute's strong commitment to high-quality standards of education. The achievement of the EduTrust Certification (4 years) awarded by the Council for Private Education in 2010 is a milestone for MDIS as it attests to the institute's exemplary education and business excellence standards. MDIS is also amongst the first batch of Private Education Institutions (PEIs) to be registered under the Enhanced Registration Framework.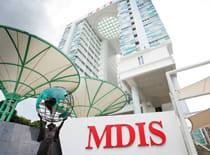 MDIS Integrated Campus of the Future
The MDIS Residences@Stirling is the very first hostel in Singapore to be awarded the Green Mark Gold Plus Award. Costing S$80 million, the new 15-storey hostel consists of 782 air-conditioned rooms, 14 suites, a lecture theatre and cafeteria. The eco-friendly hostel can accommodate some 1,700 students and is fully-integrated so that students can live, learn and play in an interactive and conducive environment.
Locations
Singapore
Address
501 Stirling Road
148951
Singapore
,
Singapore