Studying Safely
Accademia del Lusso takes the safety of its students and staff very seriously and adheres to all government and local authority regulations regarding the current health emergency. Courses are held in person where possible, and online (live streaming/on demand) using innovative and effective high-quality methods when necessary.
For more details visit the website at accademiadellusso.com/en
---
Scholarship opportunity
A scholarship opportunity at Accademia del Lusso is currently available for international students (EU and non-EU) who apply for either the Master's Course in Sustainable Fashion Design or the Master's Course in Fashion Communication Management starting in January 2021, taught in English. Application deadline: 14th December 2020. Contact the school for more details.
Accademia del Lusso
School of Fashion & Design
Accademia del Lusso School of Fashion & Design opened in 2005 with the specific objective of providing high-quality education to young people interested in starting a career in the fashion and design industry as well as professionals already working in the sector who wish to improve or update their skills and knowledge.
The educational method of the School of Fashion & Design is based on an innovative approach, with two learning paths that are closely connected: the creative technical path aimed at production and the administrative path dedicated to management.
The distinctive teaching method of Accademia del Lusso is also the result of the expertise and experience of the teaching staff, all of whom are established professionals in various fields of fashion and design. This allows for a multi-disciplinary education that is continuously updated and firmly linked to the job market.
In addition, the School of Fashion's collaboration with important businesses in the industry allows students to work on ongoing projects or projects that have already been implemented and to complete their education with a highly instructive experience that can only be guaranteed through direct contact with the professional world.
Courses offered
Master's Courses: designed for students who have a bachelor's or higher degree and who want to gain a specialist preparation that enables them to fulfill positions within fashion and luxury management in prestigious businesses around the world.
3-Year Courses: for those who have finished their high school studies and who want to undertake a university-level course which gives them the solid theoretical and practical training needed to operate in the fashion and design industry.
Intensive 1-Year Courses: for those who have finished their high school or university studies and who want to take an intensive course to improve and complete their existing knowledge, in order to become a competent professional and develop a career in the Fashion and Design industry.
Short-Term Courses: ideal for those who currently study or work and don't have the time to dedicate to a long-term course. They can be seen as an introduction to fashion and ideal for all profiles when based on general notions, or as enhancement courses suitable for professionals when focused on specific areas within the sector.
Preparatory Courses: these take place before the beginning of each academic year, and are accessible to those who have already enrolled in a Fashion or Design course at Accademia del Lusso. The courses prepare students in terms of language improvement, provide them with essential notions of fashion and design, and also serve to help students integrate into their new environment in Milan.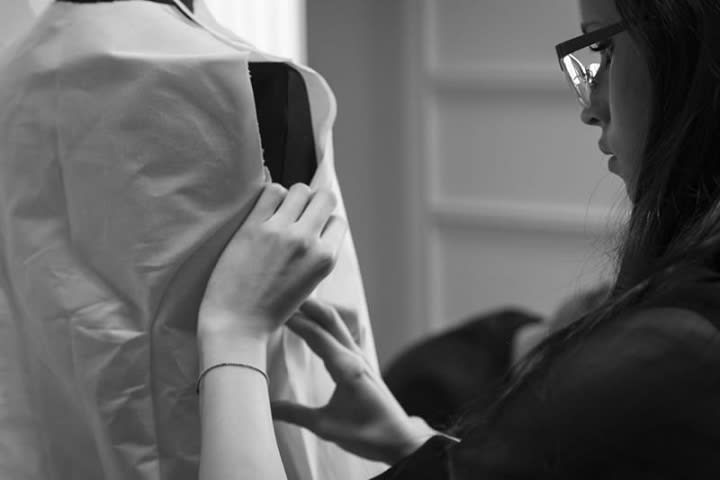 Top reasons to study at Accademia del Lusso
100% Italian School of Fashion & Design
Maximum class size of 12 students for active and dynamic interaction with teachers and to get the most out of the course
Teaching staff made up exclusively of qualified professionals currently working in the fashion and design sectors for the constant transferal of up-to-date working experience to students
Blended teaching method combining theory lessons with practical experiences on the field (workshops: external visits, seminars by well-known fashion and design professionals, participation in exclusive events, project work based on companies' orders, trend forecasting experience in European capitals)
Courses taught directly in English by teachers, no interpreter disturbing classes
Excellent internship opportunities thanks to solid links with fashion and design businesses within the luxury sector managed by the ADL Career Office
Luxury Location at no.5 on Via Montenapoleone, one of the luxury world's most important streets
Student Support Office provides assistance in visa and immigration procedures and in finding suitable accommodation in Milan as well as looking after international students in all aspects of their life in Milan
The main aim of ADL's courses is to prepare and qualify students for immediate and successful entry into today's competitive job market

Infrastructure / Teaching Facilities
Accademia del Lusso provides students with professional workshops and computer laboratories equipped with iMac and the latest hardware and software. The School includes also a real shop with windows, patternmaking, and tailoring laboratories, as well as large spaces for photo shooting and fashion styling sessions.

Featured Faculty
Accademia del Lusso's teachers are highly qualified professionals currently working in the fashion and design sectors and most of them they are teaching exclusively for ADL's students. This ensures constant transferal of up-to-date working experience to students as well as direct contact with teachers' companies.

Placements
The Career Office of Accademia del Lusso works to connect students with businesses in order to create excellent opportunities for an internship that often become openings for placement. This efficient office helps students in the creation of cv and portfolio with the aim of educating them in making job demands and proposing their profiles in the best way possible.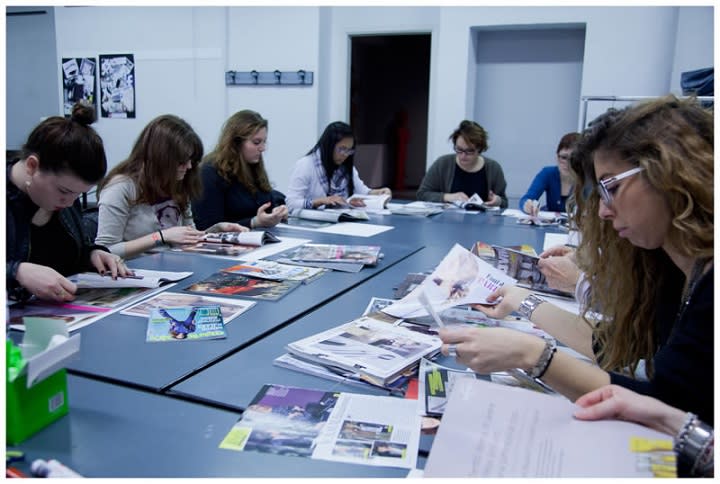 Top Recruiting Companies
Valentino, Prada, Fendi, Ralph Lauren, Salvatore Ferragamo, Bottega Veneta, LVMH, Hugo Boss, Vivienne Westwood, Ermenegildo Zegna, John Richmond, Krizia, L'Espresso, L'Oreal, Luxottica, Marina Rinaldi, Stefanel, Baci & Abbracci, OVS, +39 Manifacture, UPIM, 1st floor, AB&COM, Aeffe, Agent Lux Venture, Alviero Martini, Antonio Marras, Barbara Giannelli, Be-Ma, Betty Blue, Brooks Brothers, Cashmira, Celine, Class Publishing, Colangelo, Columbus, Conde Nast, Corps et Ame, Datura, PEM Publishing, Emilù, Eres, Fabrizio Melzi, Fashionist, Franca Soncini, Francesco Scognamiglio, Fun and Fashion, Future Concept Lab, G.F. Service, Gianfranco Femzia, Gruppo Zannier, Guitar, Ileana Turrini, Info Draft, Ingenio, Insight Communication, JM Fashion & Advertisement, Jonofui, Krizia, L'Autre Chose, Le Van Kim, Les Copains, Marly's Fashion, Martin Margiela, Matteo Sorbellini, Monica Leoni, Muse Magazine, Nardelli, Page Adv, Philippe Plein, Popai, Prime Donne, Ruffo, S.P. Management, Saatchi & Saatchi, Sabatini, Salima Arfoudi, Schema, Scudrera, So jeans, Società Italia, Staff International, Studio Re, Studio Uno, Tosi Communication, Ulisse Barbi, Uragano studio, Urrà, Videolook, Vigevano 41, VW Consultin White Gallery, XT.
Locations
Milan
Address
Accademia del Lusso S.r.l.
Via Montenapoleone 5
20121
Milan
,
Lombardy
,
Italy