University of Haifa, International School
Home ›
Israel ›
University of Haifa, International School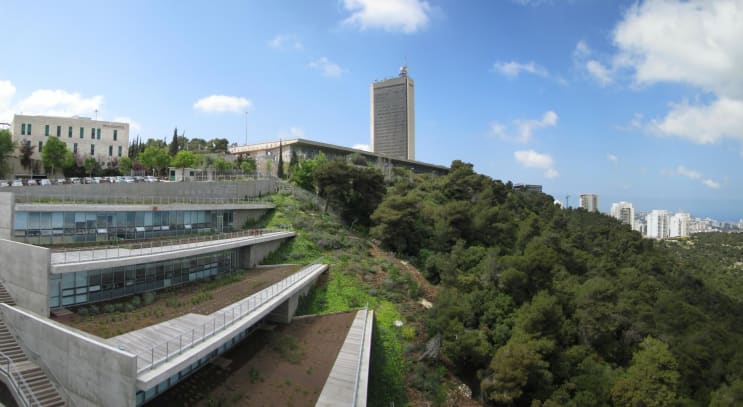 Here you will be who you want to be
The University of Haifa is the leading university in Israel in the fields of humanities, social sciences, marine research, and education. It is home to 7 faculties, 8 schools, and 72 research centers.
Join one of our 18 International English-language Master's programs in a variety of disciplines. The one and two-year programs are designed to equip you with the tools and skills you need to succeed in a field of your choice.
We aim to provide you with practical experiences that will lead you to success in a highly competitive global market. You will have the opportunity to study with students from Israel and from around the world and benefit from a supportive network of administration and faculty staff.
Choose a program:
One-year Master Programs

Extended Master programs

Child Development

Diplomacy Studies

Modern German and European Studies

MBA in Sustainability

Health Systems Administration & Global Health Leadership (MPH)

Holocaust Studies

Israel Studies

Jewish Studies

Maritime Civilizations

Middle Eastern and Islamic Studies (new)

National Security Studies

Peace and Conflict Management

Archaeology

Public Management and Policy (New)

Statistics

International Relations (Dual degree with Warsaw University)

Marine Geosciences (MSc)

International MBA (Focus: Asia)
For detailed information about all programs and to apply, please contact us using the enquiry form to the right.
Quick Facts
18 English-taught Master's programs

One-year Master's programs

Multicultural Campus

Affordable tuition

Personal attention

18,000 students

1,200 International Students from 50 different countries
Admission Requirements
We are now reviewing applications for the 2020-2021 academic year, which will begin in October. The early application deadline is March 15.
Original documentation of undergraduate diploma and transcript from an accredited institution of higher education

Minimum 3.0 GPA, an average of 80% or equivalent

Two recommendation letters

Personal statement

Curriculum Vitae/Résumé

TOEFL scores (if native language is not English)
Note: Additional documents and/or pre-requisite courses may be required, depending on the program.
The application fee is $100
Scholarships
Scholarships are available!
The International School of the University of Haifa offers need-based scholarships for international students. There are also scholarships at the faculty level for the majority of the programs. We encourage students to explore additional external funding options.
The deadline for submission is April 15.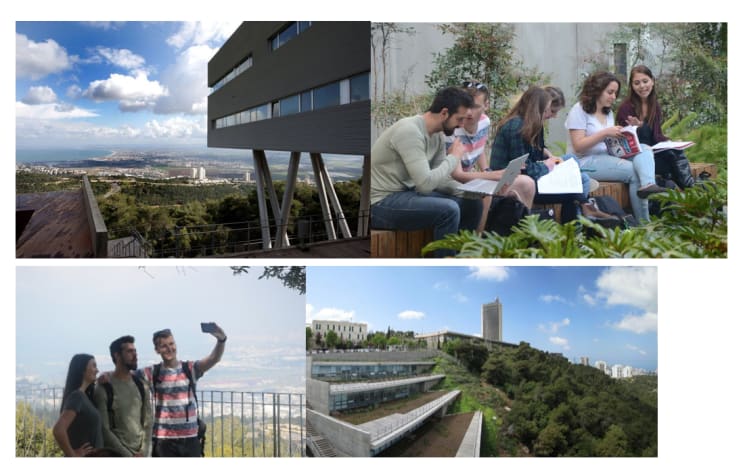 Our Campus
Situated on the top of the Mount Carmel with breathtaking views of the Mediterranean Sea, and nestled beside the Carmel National Forest, the University of Haifa provides an ideal setting for your International Graduate Studies experience.
The city of Haifa is one of Israel's largest metropolis and a major center for the local high-tech industry. There are approximately 40,000 students in the city every year, making it a friendly place to pursue higher learning.
Our faculty and student population are unique in its composition. We host an exciting and inspiring cultural mosaic of secular and religious Jews, Christian and Muslim Arabs, Druze, Bedouins and Circassians, new immigrants, native Israelis and a growing number of international students and staff. The University of Haifa is the most pluralistic institution of higher learning in Israel and serves as an example of how excellent research and teaching can be conducted in an atmosphere of mutual respect and inclusion.
Come to the International School at the University of Haifa and discover new interests and people, expand your knowledge base, and explore new cultures in an atmosphere of coexistence, tolerance and mutual respect.
Locations
Haifa
Haifa University
Address
Mount Carmel, 199 Abba Hushi Blvd. Haifa
3498838
Haifa
,
Haifa District
,
Israel