The Hong Kong University of Science and Technology
Home ›
The Hong Kong University of Science and Technology
Situated at the heart of Asia, the Hong Kong University of Science and Technology (HKUST) is a young and distinguished research university in Hong Kong. Ranked No. 32 in the World in the QS World University Rankings (2019), HKUST offers a wide selection of research postgraduate studies in Science, Engineering, Business and Management, Humanities and Social Science, Environmental Studies, and Public Policy leading to the Master of Philosophy (MPhil) and the Doctor of Philosophy (PhD) degrees. All programmes are taught in English.
Global and Diverse Research Community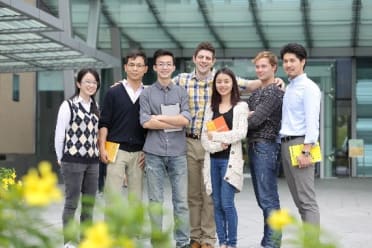 The greatest place is always made up of the greatest people. HKUST has a strong team of international faculty, including renowned names and rising stars in different fields. All faculty members are PhD holders from the world-renowned universities. Its postgraduate student community is truly global and diverse with students coming from 60+ countries. You will study and be inspired by the like-minded talents from different parts of the world. More…
Research Excellence in HKUST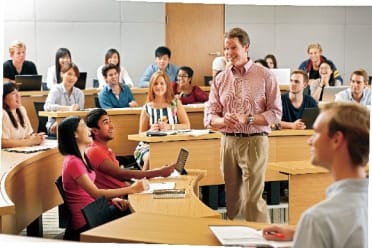 Joining the research community at HKUST, you will be one of us to innovate the world together. With our renowned professors and state-of-the-art research facilities, HKUST is always driving major technological and scientific advancement. Its research excellence could be exemplified by its No. 1 result among all local institutions in the Research Assessment Exercise conducted by the Hong Kong Government in 2014. Also, HKUST provides strong infrastructural support for faculty and students to overcome traditional boundaries and cross-field challenges in their research. It creates an interdisciplinary environment that fosters cooperation, helps generate groundbreaking ideas, and allows these ideas to be tested and realized. More…
Fully-Funded Research Postgraduate Studies
To support your studies, HKUST also provides a Postgraduate Studentship with a monthly stipend of HKD 18,030 (~USD 2,310) to the full-time research postgraduate students. The funding is up to 2 years for full-time MPhil student and 4 years for full-time PhD student. Besides, the University will provide guaranteed university accommodation in your first two years of the research studies. Even better, there are various funding and scholarship opportunities available to support your research studies at HKUST, including the Overseas Research Awards, Fulbright Junior Research Awards, Research Travel Grants, etc. More…
The University is now inviting applications for 2020/21 admissions. Apply now at the HKUST Online Admission System!
Locations
Hong Kong
The Hong Kong University of Science and Technology
Address
Clear Water Bay, Kowloon
Hong Kong
,
Hong Kong