President's Welcome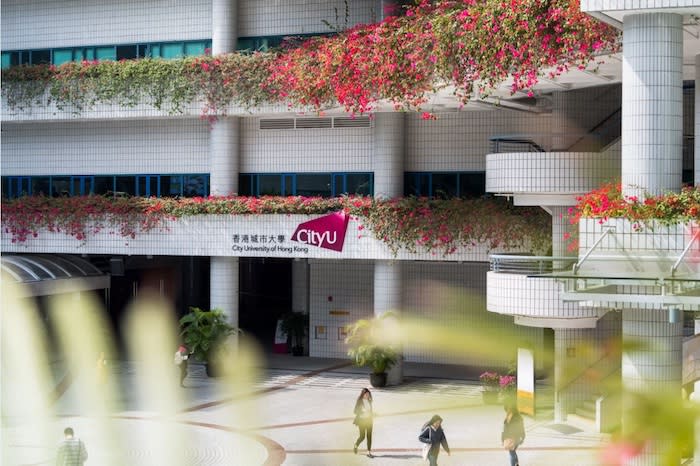 Welcome to City University of Hong Kong (CityU). We are a dynamic university established in 1994 and uniquely located in the heart of Hong Kong, Asia's world city. Our goals are to pursue high levels of excellence, promote innovation and nurture creativity with the aim to improve people's lives. In a city where East meets West, our vision is to become globally recognised for professional education, one that emphasises the mutual enrichment of different cultures and intellectual traditions, and for research that makes a real difference.
CityU is growing. It comprises the College of Business, College of Engineering, College of Liberal Arts and Social Sciences, College of Science, Jockey Club College of Veterinary Medicine and Life Sciences, and the School of Creative Media, School of Data Science, School of Energy and Environment, and School of Law. Hong Kong's first-ever Bachelor of Veterinary Medicine programme at the Jockey Club College of Veterinary Medicine and Life Sciences commenced in the 2017/18 academic year in partnership with Cornell University, one of the world's top-ranked veterinary schools. Our curricula are designed to promote knowledge creation, original discoveries and innovative thinking by integrating teaching and research at all levels.
Our strategic plan for 2015–2020 titled Making a Difference through Excellence in Research and Professional Education serves as an extension of the high-level aspirations defined in our previous plan for 2010–2015. Our latest document sets out five strategic themes that elevate our academic excellence, international standing and societal contributions.
As an international university, we emphasise diversity, intercultural learning and a global vision. Our distinguished faculty are recruited from all over the world. We have established an excellent international network of academic collaborations and developed global agreements with about 450 prestigious institutions from more than 40 countries/jurisdictions. Our graduates are thoughtful, adaptable and open-minded professionals who make positive contributions to society.
CityU has performed strongly in international rankings. According to Quacquarelli Symonds (QS) for 2019, CityU is ranked 55th in the world and 5th among the world's top 50 universities under 50 years of age. In the Times Higher Education World University Rankings for 2019, CityU is ranked 1st for International Outlook.
I invite you to explore our website for a virtual tour or visit us in person. You will be impressed by the harmony of our ancient Chinese garden set against more contemporary artistic architecture.
Way Kuo
President and University Distinguished Professor
January 2019
Introduction to CityU
With an emphasis on professional education and research, CityU produces graduates with the ability to anticipate and precipitate changes in a rapidly-evolving, globalised world.
In recent years, CityU has performed strongly in university rankings and is currently among the top 10 in Asia and the top 100 in the world. It is a fast-growing institution with undergraduate and postgraduate students and academic staff in business, creative media, data science, energy and environment, engineering, humanities and social sciences, law, science, and veterinary medicine and life sciences.
Our curriculum emphasises innovation and creativity, and this principle underlies all aspects of the University's professional education and problem-driven research. Supported by novel learning spaces and facilities in new buildings, the curriculum embodies CityU's Strategic Plan for a new era of growth.
CityU has established itself as one of the most innovative universities in Asia, pioneering research in diverse fields that are of high relevance on pressing issues. The success of its research programmes is reflected in both the amount of funding received and the number of projects funded as well as the quality of its research output.
CityU's proximity to, and close ties with, mainland China, as well as its international partnerships and outlook, make the University ideally positioned to provide a dynamic learning and research environment for students and faculty from all over the world. Both the stature and sheer volume of CityU's relationships with global institutions continue to grow.
Like the incredible city in which it plays such an integral role, CityU continues to move, innovate, learn, teach and prosper.
Vision and Mission
Vision: the City University of Hong Kong aspires to become a leading global university, excelling in research and professional education.
Mission: To nurture and develop the talents of students and to create applicable knowledge in order to support social and economic advancement.
(The Council approved the new Vision and Mission on 26 March 2009)
Guiding Principles
Student success in academic achievement and career development
Excellence in learning and research, technology innovation and knowledge transfer
Benefits to the social and economic wellbeing of Hong Kong
Accountability in the use of public resources
Global outreach and international competitiveness
CityU Logo

Our brand is more than just a logo. It represents who we are, what we do, and how we make a difference through the professional educational programmes we offer and the ground-breaking research we carry out.
We have given the CityU brand a complete make-over. It has been refreshed to reflect our core values, the dynamic nature of our people and programmes, our rising status and forward-looking direction as a leading global institution of higher education.
Rankings and Reputation
Recent achievements in global rankings highlight the strength of the research, internationalisation, reputation, faculty, students and programmes at City University of Hong Kong (CityU).
In addition to following rankings conducted by the Quacquarelli Symonds (QS) and the Times Higher Education World University Rankings, CityU graduates have been ranked among the top 150 for three consecutive years in terms of their employability, according to the Global Employability University Survey and Ranking, an annual survey conducted by the French consulting group Emerging and the German research institute Trendence.
Academic Organisation
The five colleges: Business, Engineering, Liberal Arts and Social Sciences, Science, Veterinary Medicine and Life Sciences; and the School of Creative Media, School of Data Science, School of Energy and Environment, and School of Law offer academic programmes at undergraduate, postgraduate, and doctoral levels.
The Chow Yei Ching School of Graduate Studies strengthens the operation and development of all postgraduate programmes and fosters an ambience for graduate studies.
The overall academic organisation structure is set out below:
College of Business
Accountancy
Economics and Finance
Information Systems
Management
Management Sciences
Marketing
College of Engineering
Architecture and Civil Engineering
Biomedical Engineering
Computer Science
Electrical Engineering
Materials Science and Engineering
Mechanical Engineering
Systems Engineering and Engineering Management
Division of Building Science and Technology
College of Liberal Arts and Social Sciences
Asian and International Studies
Chinese and History
English
Linguistics and Translation
Media and Communication
Public Policy
Social and Behavioural Sciences
Chan Feng Men-ling Chan Shuk-lin English Language Centre
College of Science
Chemistry
Mathematics
Physics
Jockey Club College of Veterinary Medicine and Life Sciences
Biomedical Sciences
Infectious Diseases and Public Health
Neuroscience
School of Creative Media
School of Data Science
School of Energy and Environment
School of Law
Chow Yei Ching School of Graduate Studies
Locations
Kowloon Tong
Address
Tat Chee Avenue,83
Kowloon Tong
,
Kowloon
,
Hong Kong