About TSM
Training socially responsible enterprising managers with a global outlook
TSM delivers top-quality academic and professional education, ensuring that students will quickly find employment upon graduating.
TSM offers full-time educational programs in the main management disciplines at both undergraduate and graduate levels. Our subject areas are accounting and financial control, finance, human resource management, marketing, and strategy.
We prepare students for the working world through teaching, talks by top-level professionals, supervised projects, and extended internships.
TSM offers concrete international opportunities for students. We have a large network of international partners throughout the world and several of our degrees are taught in English.
3 000 selected students
30 Masters specializations
20% of students on international mobility programs
21 000 members in the graduate network
91% of graduates find work in the industry within one year of graduating

Toulouse School of Management: a Centre of Excellence for Management
Toulouse School of Management represents a center of excellence for Management at the University of Toulouse Capitole. It gathers under a single brand:
TSM

, a school which trains committed and responsible managers;

TSM Research

, a CNRS research unit recognized for the quality of its academic publications and its researchers' accomplishments;

TSM Doctoral Programme

, an international doctoral school.
IAE Toulouse becomes Toulouse School of Management
This institutional rebranding is the outcome of an intense internal reflection on the school's future as a part of the prestigious University of Toulouse. Renowned both regionally and nationally, TSM is eager to make its mark on the European and international stage.
Over the past five years, TSM has put in place a rigorous new international strategy by recruiting internationally recognized researchers and professors, creating master's programs entirely taught in English, and by forming numerous partnerships with universities around the world. "IAE Toulouse becomes Toulouse School of Management. By taking this next step we're expressing a clear ambition: to train managers who are able to seize opportunities in a global business environment and to meet the needs of companies competing on a global scale. Toulouse School of Management offers a new pathway for developing the talents of a community of enterprising and socially responsible students," explains Hervé Penan, Director of TSM.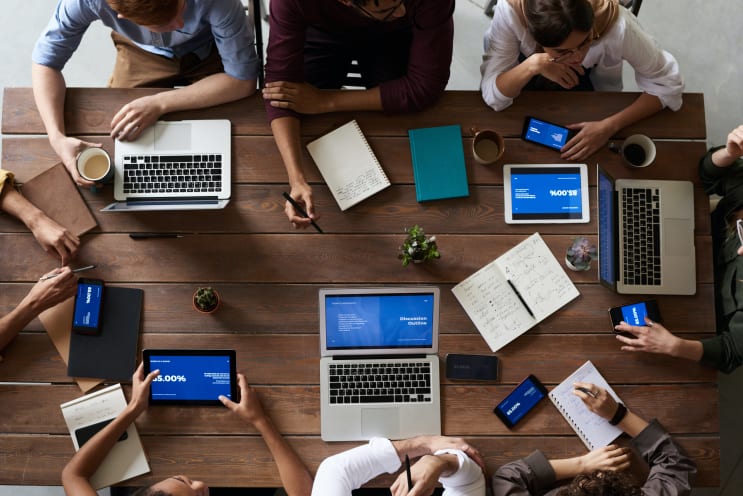 A Change for All
"The students, their parents, our partners, and TSM alumni are and continue to be naturally very attached to the school's image. Gaining their support for this project was vital in creating this new identity. The entire community is now behind the project, from faculty, administrative staff, students, and alumni, to our economic and institutional partners. The project will serve a social purpose and help us establish a global presence. Toulouse School of Management is a top school within a renowned university and this rebranding presents a tangible opportunity for both students and the school's partners to become a major global presence. It is within this optic along with ambition, enthusiasm, and respect for our history and established values, that we carry forward towards the path ahead: TSM." Hervé Penan, Director of TSM
A New Motto
Our new motto "The path ahead" simultaneously symbolizes the future that awaits TSM students and the path that lies before them to become socially responsible and enterprising managers. TSM accompanies its students in achieving this goal by providing a rigorous environment that maximizes their potential as students and as people leaving them with a myriad of options at the end of their time at TSM.
TSM Today and Tomorrow
With 3,000 full-time, work-study, and executive education students, 35 Master's programs, an excellent employment rate of recent graduates, a nationally recognized research laboratory, excellent academic facilities, a renowned doctoral school, and internationally acclaimed teaching staff, TSM is and will remain a top school of management. The school committed itself to an international accreditation process so it may remain up to the international standards to meet the needs of companies competing on a global scale. TSM, a distinguished institution alongside an esteemed university, is a place of significant growth for its students and viable opportunity for its partners.
Student Testimonials
BACHELOR 3 INTERNATIONAL MANAGEMENT (FULL TIME PROGRAMME)
This year combined a strong international dimension, interactive teaching methods and a highly committed team. The whole year was marked by group case studies with a multicultural dimension, pushing each of us to broaden our horizons. This Bachelor year's cross-cutting approach provides us with a solid foundation for our professional and academic future.
Romain POUGET
Student at TSM
MASTER 2 MASTER OF SCIENCE IN ACCOUNTING, AUDITING AND MANAGEMENT CONTROL (RESEARCH)

The research classes in the Master of Science in Accounting are the best way to learn the theories and methodologies you need to conduct research for your doctorate. I like to think of the Master's thesis as a warm-up exercise for your dissertation: you start with an idea, then whittle it down to your thesis proposal.
Emmanuelle Nègre
Associate professor at TSM
Locations
Toulouse
Address
Toulouse School of Management
Toulouse 1 Capitole University
2, rue du doyen Gabriel Marty
31042 Toulouse Cedex 9
Toulouse
,
Occitanie
,
France