A UNIQUE STRUCTURE IN THE HEART OF PARIS Situated between the Opéra Garnier, the Stock Exchange, and the palais Brogniart, our institution covers an area of 1200 square meters with an IT equipment of more than 200 computers (on both Mac and PC computers) whose software is updated each year. The teaching staff at ITECOM ART DESIGN is committed to always alternate moments of inspiration, interchange of ideas, learning, and a true professional adventure. AN ADAPTED PEDAGOGICAL APPROACH 35 years of know-how in the world of creation and Web. ITECOM promotes the business experience and implements the fundamentals of an effective training: teaching periods and alternating work-study contracts with partner companies.
SUPPORT TOWARDS EMPLOYMENT ITECOM ART DESIGN that's first and foremost more than 35 years of know-how in the world of creation, with a constant desire of evolution, permanently in line with the economical realities of the markets. Each contributor plays a major role in putting into practice their professions. ITECOM ART DESIGN values business experience and applies the 2 fundamental dimensions of an effective training: Teaching periods. Work-study contracts with partner companies. These internships complement the chosen course with a pragmatic field experience. Success accelerator, this dual aspect of the training allows you to validate the acquired knowledge by giving it a practical, professional dimension. This approach is essential to successfully integrate the business work environment. More specifically, you can choose the most appropriate option.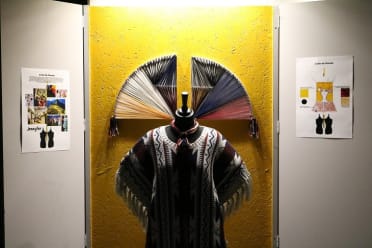 800 GRADUATES SINCE ITECOM'S CREATION Our graduates in a senior position in the fields of multimedia and applied arts are a tremendous asset in the expansion of our network. That is why they're many to be currently in various national or international lines of business. OUR GRADUATES ARE OUR FIRST AMBASSADORS Our graduates often call upon ITECOM ART DESIGN for traineeship or job offers. They're involved in the pedagogy and often take part in classes in order to meet the students and guide them in their future job and career. Those sharing moments are particularly sought after by our students. GRADUATES ON EVERY CONTINENT Through ITECOM'S growing network, it's not unusual to see our students crossing our borders in world-renowned companies like Ubisoft, l'Oréal, ForMek, Groupe Havas, Publicis, Alvarez international, Digital district, Sephora, Société Générale.
Locations
Paris
ITECOM Art Design Paris
Address
12 rue du 4 Septembre
75002
Paris
,
Île-de-France
,
France
Programmes
This school also offers: