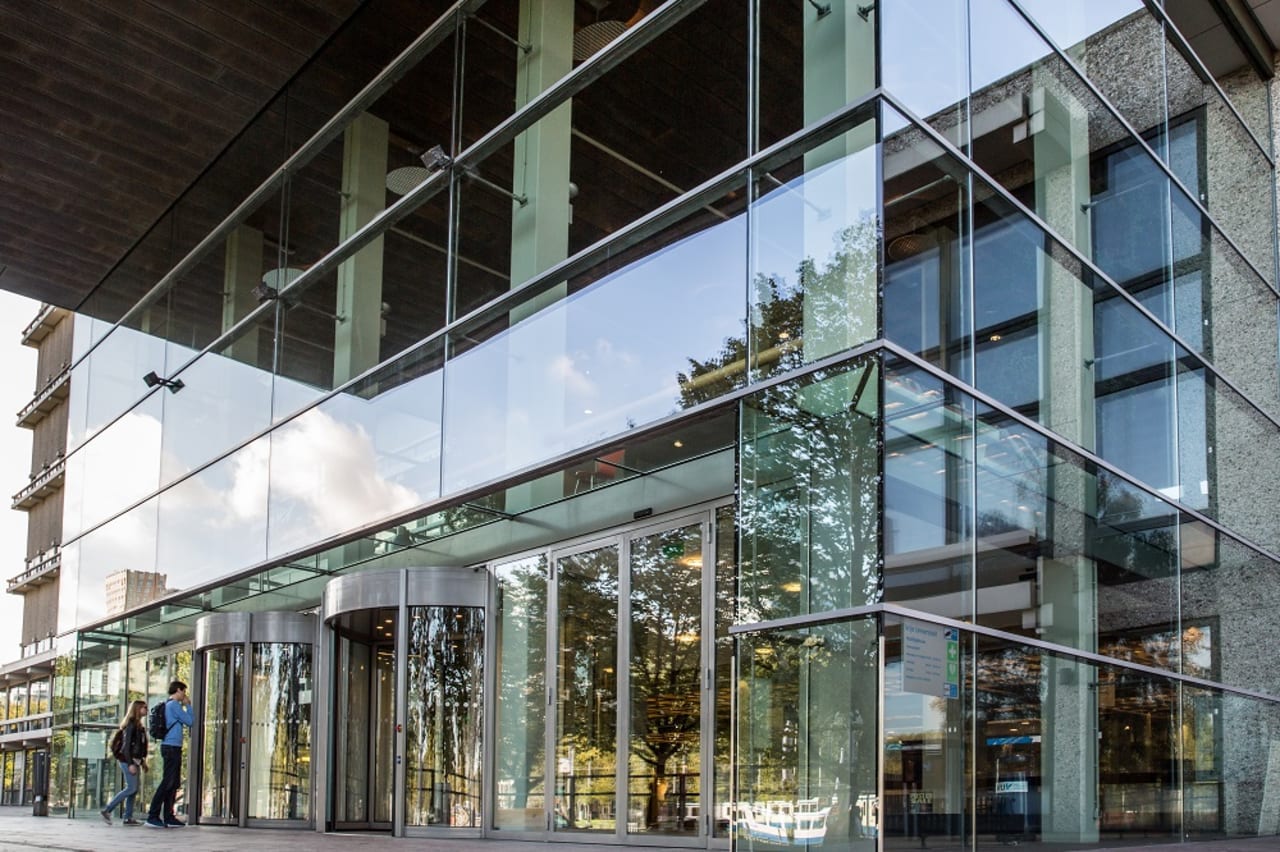 MSc in
M.Sc. in Hydrology
Vrije Universiteit Amsterdam

Key Information
---
Campus location
Amsterdam, Netherlands
Tuition fees
EUR 2,314 / per year
Application deadline
01 Apr 2024
Earliest start date
Sep 2024
Introduction
Understand the hydrological cycle and its impacts on society
Do you want to dive into global water challenges and find sustainable solutions?
Water is one of the Earth's most important and fascinating natural resources. We simply cannot do without it. However, safe and clean water is becoming increasingly scarce, and conflict over water is growing. So how can we make sure there is enough water available for everyone? Can we ensure good quality water for agriculture, ecosystems, and people? And how can we minimize the impact of extreme flood events in dense urban areas?
Hydrologists are needed everywhere. The Netherlands is internationally known for its experts in the field of water management. Thus, where better to study hydrology than in Amsterdam? In our Master's, you will investigate water challenges and processes from a systems perspective. The Master's offers interdisciplinary perspectives, a personal teaching style, and a hands-on, international and real-world approach.
During the program, you will gain skills, including modeling and fieldwork, that allow understand the processes driving the water cycle, and enable you to address risks related to water quantity (such as floods and droughts) and water quality (such as pollution).
Meet water challenges head-on
Water is essential for life on Earth. As stated by the United Nations, water is at the core of sustainable development, being critical for socioeconomic progress, energy, and food production, as well as climate regulation, ecosystems, and for human survival. Too much, too little, or too dirty water can bring risks to society. Therefore water is also at the heart of adaptation to climate change and reducing global risks to natural hazards.
During our two-year Master's Hydrology program, you will learn theory, field measurements, and computer modeling. You will discuss and analyze water challenges and develop risk-reducing management options. The program focuses on international water challenges and processes, while also bringing in expertise from the renowned Dutch experience in water management.
In the first year, the Hydrology program combines lectures, computer workshops, laboratory work, and field courses in both Luxembourg and the Netherlands. You will learn the basics of theoretical and experimental hydrology, and methods to assess water risk for society. Altogether this will allow you to apply knowledge of hydrological processes to real-world issues on water management and global change.
The second year allows you to specialize in your area of interest by choosing elective courses. We offer several streams, whilst also offering an "open" stream, in which there is maximum flexibility across our offered courses. The streams are: Water and Society, Water and Landscapes, Water and Climate, Water and Environmental Analysis, Water and Chemistry or you can choose the Fully Open stream.
All students conclude the program with a Master's thesis project. This could involve desk research (e.g. hydrological modeling) or research incorporating field measurements, for example at our permanent field sites in Luxembourg, Kenya, and Siberia.
To name a few examples: you could investigate the impact of sea level rise on coastal areas, study how drought affects subsidence, or unravel how forest management affects river flow. Not only can you do your research at the VU Amsterdam; but you can also collaborate with one of the many water-related institutions and organizations within the Netherlands and abroad. The teaching staff can help you find a topic tailored to your interests, as well as a suitable location in which to carry out your research. Potential international locations include tropical Amazonia, permafrost regions of Siberia, or highly urban areas like New York City and Jakarta.
For nearly 50 years, VU Amsterdam has taken pride in conducting research and teaching hydrology and water sciences from an earth science perspective. Hydrology teaching and research at VU Amsterdam enjoy an excellent reputation, both within the Netherlands and abroad.
Curriculum
Year 1
Your first year is made up entirely of compulsory courses that fall into one of three areas: Process Hydrology, Water Risk and Global Hydrology.
Process Hydrology – you'll study in detail the interactions of surface and groundwater resources with landscapes, soils, vegetation, and the atmosphere. Human well-being depends on the sustainable use of healthy water. At the same time, climate and land-use change and human appropriation are affecting water availability, the occurrence of floods and droughts, and the state of the vegetation. You'll learn how to make critical observations, use satellite data, and model the key interactions.
Water Risk – you'll acquire a solid understanding of the complex interactions between climate water and societal issues such as economic damage from floods and droughts. With your insights into the underlying hydrological processes, you'll be able to make decisions on how to reduce water risk from floods, droughts, and pollution, and provide advice on what measures should be implemented to reduce water risk (e.g. levees and spatial zoning to reduce flood risk).
Global Hydrology – The increasing availability of satellite data on aspects of the hydrological cycle allows us to study the global occurrence of drought and floods while also investigating the variability of fluxes, such as those of evaporation on a global scale. Over the years, we have developed key data sets on soil moisture and evaporation, and we use these to investigate the sensitivity of the global hydrological cycle to climate and climate change. Special emphasis is placed on the interaction between the carbon cycle and hydrology in the tropics
Compulsory courses
Catchment Hydrology
Ecohydrology
Catchment Biogeochemistry
Climate Hydrological Processes
Integrated Modeling in Hydrology
Groundwater Processes
Water Economics
Measuring Techniques in Hydrology
Field Course Hydrology
Year 2
The second year of the program is more flexible, allowing you to follow courses according to your own areas of interest.
You'll choose four elective courses, as well as write your Master's thesis. The elective options could be made up of advanced courses building on topics from the first year (like Advanced Groundwater Processes and Water Risks), courses shared with other programs (such as Earth Sciences), or even courses offered by other universities (like UNESCO-IHE; TU Delft) at no extra cost. You can start with your thesis research straight away at the start of the second year.
We offer several streams, whilst also offering an "open" stream, in which there is maximum flexibility across our offered courses. The names of the streams that we offer, including the associated individual subjects, are:
Water and Society
Water Risks
Water Politics and Governance
Environmental Policy for Global Environmental Change and Policy
Open elective course
Water and Landscapes
Frontiers in Hydrology
Global Biogeochemical Cycles
Advanced Spatial Analysis
Open elective course
Water and Climate
Frontiers in Hydrology
Climate Modelling
Water Risks
Open elective course
Water and Environmental Analysis
Water Risks
Environmental Remote Sensing
Advanced Spatial Analysis
Open elective course
Water and Chemistry
Frontiers in Hydrology
Global Biogeochemical Cycles
Plastic and Chemical Pollution
Open elective course
Fully open
Four open elective courses
Water and Society
Water and Landscapes
Water and Climate
Water and Environmental Analysis
Water and Chemistry
Career Opportunities
Apply your skills to understand and manage our world's most precious resource: water!
Hydrologists are needed everywhere. As safe and clean water is becoming increasingly scarce all over the world, there is a growing demand for scientifically trained and modern water experts. This means there is a lot of employment in the field for you with a broad variety of opportunities, both now and in the future. This Master helps you find possible careers that match your personal interest.
For example, the Hydrology Master's program prepares you well for a future in the water, groundwater, drought, and/or flood management. You can also work in academia, work for an NGO or engineering company, do consultancy work or start your own business with an idea that helps solve water-related challenges.
Find three examples of where our students ended up below.
As a Hydrology graduate, you might get involved in:
Scientific aspects of water through a Ph.D. study on a hydrological subject;
Management of groundwater exploration;
Flood management, studying the effects of land management on discharge;
Erosion and sedimentation issues and how to solve them;
Quantifying the economic effects of hydrological risks: floods, droughts, and pollution;
Using satellite imagery and GIS to work on global or regional hydrology;
Using your knowledge professionally to improve the management of water resources.
What can you do after your Master's degree?
Start working
Hydrologists are needed everywhere. After completing this Master's program, you will have a broad range of career opportunities.
In your professional career, you could work at organizations such as:
National and international consultancy companies; such as Royal Haskoning DHV, Arcadis, Fugro, Sweco, Tauw, Future Water, Acacia Water, Climate Adaptation Services, and Ramboll Group
Universities in the Netherlands or abroad;
National and provincial government bodies dealing with water such as Rijkswaterstaat.
Water supply companies; such as Vitens
National and international institutes for applied research and policy support; such as Deltares, TNO, KNMI, Environmental Assessment Agency
Water boards; such as Waternet, Waterschap Limburg
NGOs and think-tanks; such as Red Cross, the Nature Conservancy, World Resources Institute, Wetlands International
International institutions; such as the World Bank, United Nations Office for Disaster Risk Reduction, World Food Program
Following a Ph.D. program
If you'd like to continue your academic career, you could also follow a Ph.D. program. In the Netherlands, Ph.D. positions are usually paid roles (mostly for 3 or 4 years) for which you have to apply. You can carry out groundbreaking research on various hot topics, such as greenhouse gas emission and soil subsidence in peatlands, or global flood risk of coastal areas.