Why should you study International Hotel Management in VATEL Cyprus?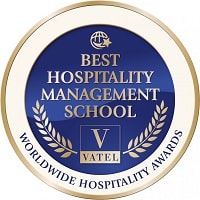 To become an international manager, it's important to have an international education, based on true experiences!
The teaching model of Vatel schools based on a perfect balance of theory and practical experience. Vatel continues to improve, in a perpetual adaptation of programs to suit the evolving market needs.
Our education model's success was proven this year; as we are awarded as The Best Hospitality School in the Worldby The Worldwide Hospitality Awards jury in Paris, formed with more than 800 professionals from the hotel industry.
We are the only international hotel management school in Cyprus providing such a highest level and prestigious degree.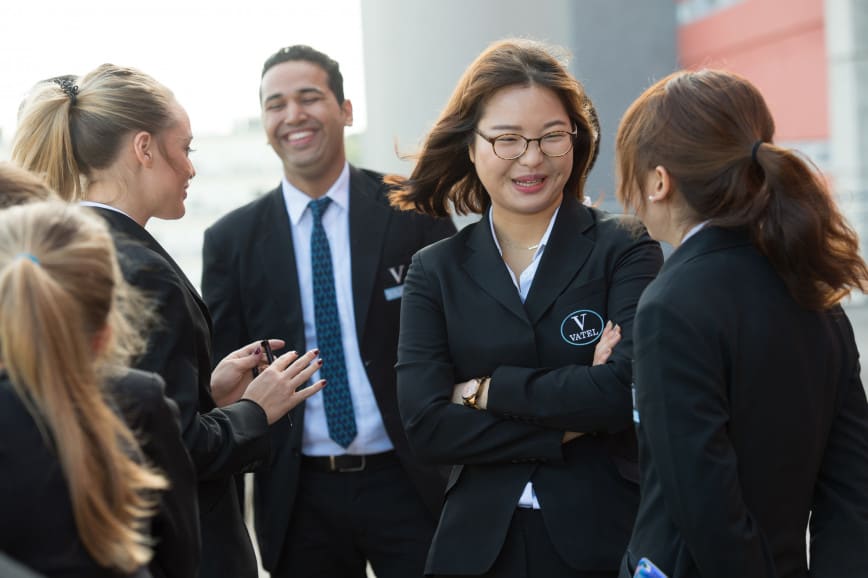 Course outlines
Consisting of a fixed curriculum of required courses, students alternate course work with practical situations (during summer training) in which they have the opportunity to apply and test what they have learned while attending the MBA in International Hotel Management program.
The total length of studies is 18 months, including 6 months of summer training in 4 or 5 stars international hotel chains, abroad.
French state EU official Bachelor's and Master's degree (MBA) is delivered at the end of your studies.
Location
Our North Cyprus school is located inside Kyrenia (Girne) in the city center, a very nice location, not far from the seaside, sunny with very convenient temperature; inside Final International University.
This is a very convenient location, as you can fully profit from our cosmopolitan city of Kyrenia (Girne), a lovely town with its mix of cultures and lifestyles.
Why Study With Vatel?
With a Bachelor in International Hotel Management, you are qualified to hold operational management positions in the international hotel and tourism industries. During these 4 years of schooling, Vatel students:
acquire professional, legal, economic and fundamental linguistic knowledge for their field;
learn managerial techniques and team-leading skills.
These future managers in the international hospitality industry tackle concrete and operational professional realities throughout the curriculum:
They have real clients at Vatel's café and restaurant during their practical application weeks, older students manage younger ones: they all work together in real management conditions.
They perfect their skills on internship every year at 4/5 star hotels, including an international internship in the 3rd year in locations such as France and the USA.
Their courses are given by professors as well as professionals in the hospitality and tourism industries.
Opportunity to participate in the award-winning Marco Polo Student Exchange scheme at other Vatel Schools.