MA in
Master of Arts in Theological Studies
Vancouver School of Theology

Key Information
---
Campus location
Vancouver, Canada
Study format
Blended, On-Campus
Tuition fees
CAD 290 / per credit
Application deadline
Request Info
Earliest start date
Sep 2023
Introduction
OVERVIEW OF PROGRAM
The Master of Arts in Theological Studies degree program is for those wishing to develop further perspectives in theological thought for personal or professional enrichment, for those interested in further academic study, or for those seeking further development in their spiritual journey in relation to other professions. This program allows students to concentrate their studies in one of five areas. Students will choose one of the following areas before beginning their courses:
Biblical Studies – This concentration is intended for those seeking an in-depth and rigorous analysis of Scripture from various perspectives along with biblical language training. Students choosing the Biblical Studies concentration are required to complete 6 credit hours of either Biblical Hebrew or Biblical Greek as part of their coursework and write a major exegetical paper.
History and Theology – For those with a passion for history and theology, this program offers an opportunity to explore historical, ethical and constructive dimensions of the contemporary theological imagination. Students within this concentration are required to take at least 3 credit hours of advanced coursework in both historical and theological studies.
Practical Theology – This concentration offers an opportunity to bring together theory and practice as a way to re-imagine and actively engage God's world. Students in this concentration are required to take the PT500; PT502; PT610 or PT611, as well as a full-year PPL 'studio' (PT651/652) as part of their program (including all associated field placements).
Integrative Studies – A generalist's choice, this concentration allows study in all of the above subject areas and equips the degree-holder with a broad base of knowledge in theological studies. At least one advanced elective must be taken from each of the above concentrations.
A graduate of the MATS program at VST will be equipped and prepared to exercise a vocation of theological scholarship: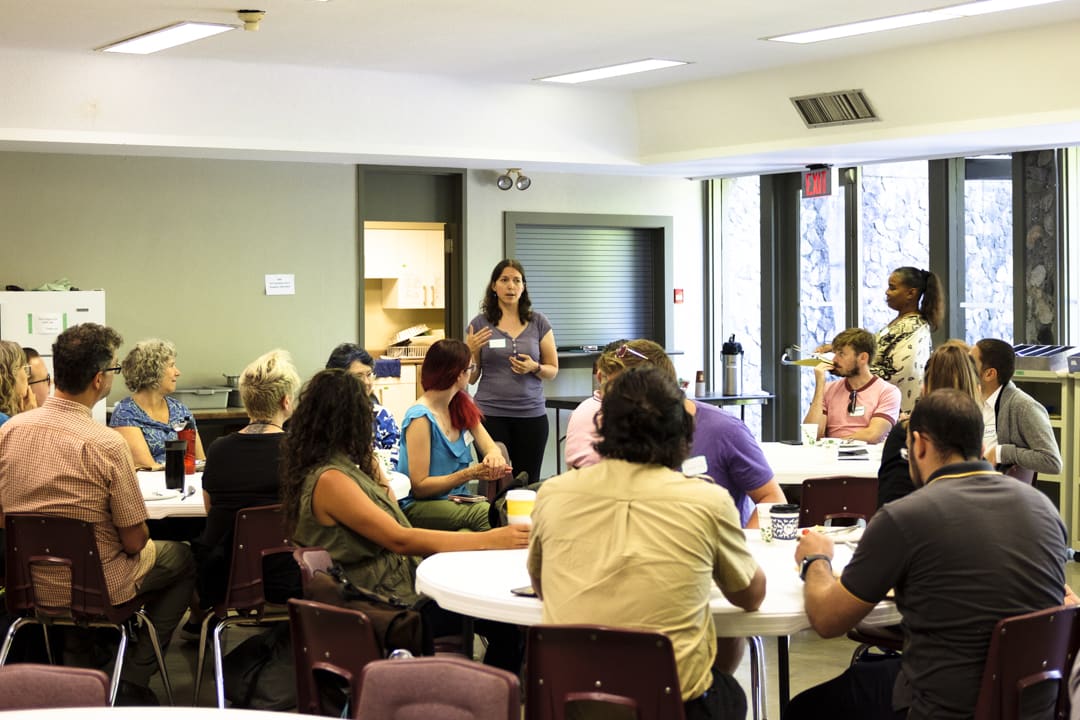 Demonstrate a masters level knowledge of theological disciplines,
Describe central topics in theology and engage in theological reflection on selected issues and topics
Apply appropriate hermeneutical methods to accomplish an introductory level interpretation of a biblical text in its ancient context and contemporary contexts
Analyze historical data and demonstrate historiographical understanding using appropriate skills such as use of primary and secondary source materials
Demonstrate introductory level awareness of the content, methods, issues, and contexts of Inter-religious studies and Indigenous studies
In the student's discipline of concentration, identify the basic working concepts in the critical and constructive study of the discipline, offer discussion of the basic content of the discipline, and deploy research skills sufficient to present the basic content of that discipline
For an Integrative Studies concentration, demonstrate intermediate level familiarity with the content, methods, issues and contexts of two or more theological disciplines, and ability to make comparative and integrative judgments between or among the fields chosen
Demonstrate proficiency in clear and effective communication in both oral and written forms, the construction of a logical argument, the making of informed judgments on complex issues, and the use of appropriate conventions of style for scholarly writing
LENGTH OF PROGRAM
The Master of Arts in Theological Studies degree is a 48 credit-hour program and can be completed in two years of full-time study. However, if a student wishes to study part-time, all courses required for this degree must be completed in seven years from the date of first registration. An M.A.T.S. student can expect that a typical workload within a Master's level course will be, depending upon the subject matter and course style, up to 100-125 pages of reading per week per 3 credit course and that evaluation will be made (in addition to seminar preparation and participation) on the basis of a 25-30 page research paper or its equivalent.
TRANSFER CREDIT
VST has a relationship with UBC's Classical, Near Eastern and Religious Studies (CNRS) Department that allows VST students to take graduate courses offered by that department as electives. For a course listing and detailed descriptions, please see the CNRS Department website (www.cnrs.ubc.ca). Students are also welcome to take advantage of course offerings at Regent College. Please see their websites (www.regent-college.edu) for more details.