MSc in
Master of Science in Electrical Engineering and Information Technology - Electrical Power Engineering - Sustainable Energy
University of Zagreb - Faculty of Electrical Engineering and Computing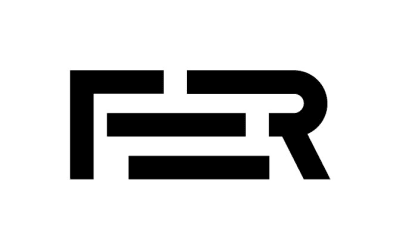 Key Information
---
Campus location
Zagreb, Croatia
Tuition fees
EUR 5,970 / per year
Application deadline
19 May 2023
Earliest start date
Oct 2023
Introduction
Electrical Power Engineering is a multidisciplinary field that explores and promotes effective and efficient power generation, transmission, distribution, and utilization, as well as energy management. Sustainable energy and advanced power systems are paramount for the future of human civilization.
European Union has defined high standards for the development of technologies that warrant long-term positive impact on humanity and the environment, including climate neutrality. Through #NextGenerationEU and #EUGreenDeal, the EU has ensured implementation mechanisms to achieve these goals supported by the largest-ever stimulus packet of 750 billion euros. Demand for electrical power engineers is at an all-time high, especially those specializing in "green" energy, energy efficiency, and transition from traditional to modern sustainable energy and power systems.
By studying this programme, students gain knowledge of fundamentals and applications of electrical power engineering in a wide range of topics: theory of power systems control; optimization methods applied to power systems; energy efficiency methods; reactive power control; electric facilities automation; reliability theory; expert systems; environmental protection; efficient use of energy and energy conservation; economic analysis; disturbances and transient phenomena in power systems; power system protection; transmission and distribution networks network planning; development, stability, availability, reliability and operational safety of electric power system subsystems; mathematical modelling of power plants components and subsystems; deterministic and reliability analysis of operational safety; development modelling and analysis of environmental impact of electric power systems; establishment of open market environment, risk management and electrical energy trading; economy modelling, business and human resources management, microeconomics, marketing, and many more.
Research, innovation, and teamwork are crucial in determining the engineering progress and the development of new technologies. Selected students will have an opportunity to participate in leading EU-funded research projects during their studies.
Curriculum
Course Structure
A visual guide to the study programme is presented below. The numbers in rows represent academic semesters (two semesters per year, a total of two years) and the numbers in columns represent ECTS points (30 ECTS points per semester).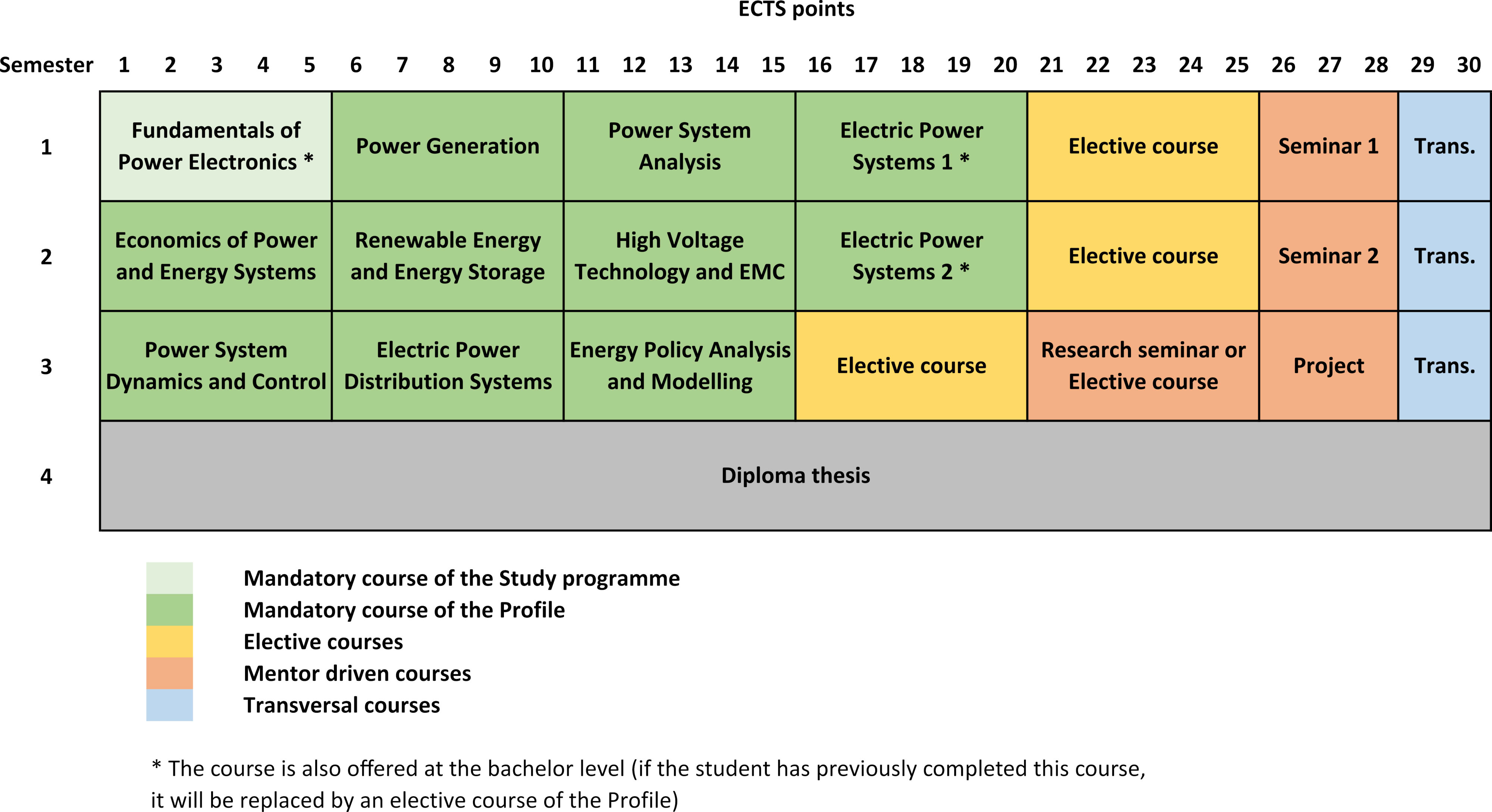 The visual guide shows the structure of mandatory courses. For a full list of elective and transversal courses please visit the study programme page.
How will your study look like in practice?
At the MSc in Electrical Power Engineering study programme you will have the opportunity to:
apply theoretical knowledge in the largest laboratories in FER: High voltage laboratory and Smart Grid laboratory,
work as part of the interdisciplinary teams of power system engineers, physicists, mathematicians, computer engineers and control engineers,
work on some of the most innovative and most attractive EU projects,
work with top researchers as your mentors/supervisors,
collaborate with industry and solve practical real-world problems,
work with modern tools and software used by the industry in their everyday tasks,
be socially active and collaborate on some of the best and award-winning EU projects,
learn from leading experts in the field through on-site visits to electrical facilities, power plants, industrial facilities,
have the opportunity to learn and work in a dedicated student laboratory at the Department of energy and power systems, where your professors and assistants are at your disposal.
Career Opportunities
FER alumni are highly appreciated professionals not only in Croatia but also in high-tech companies in different sectors worldwide. FER actively cooperates with more than 450 companies, including some of the most significant high-tech companies from Croatia but also all over the world. Both students and companies benefit from this network that provides an opportunity to connect the best matching talents with industry needs even before students finish their studies.
Our Electrical Power Engineering study programme focuses on sustainable energy. As experts in this paramount field, our students are in top demand for Europe's (and the world's) most innovative jobs. Furthermore, we strive to develop skills and knowledge to ensure our students have a wide range of choices and opportunities in their future careers – whether as researchers, R&D engineers, designers, operational engineers, dispatchers, or consultants, our graduates are recognized and praised worldwide.
Students are offered early career guidance through the services of Career Centre, which helps students to connect with employers through the organization of various networking events, such as Job Fair and Career Speed Dating.
Students are highly encouraged to participate in an internship programme to gain a competitive edge on the labor market while still studying.
As a faculty with traditionally highly appreciated research components on an international level, students can also take a part in more than 250 international and national R&D projects, both scientific research and industry collaboration projects, that run at FER every year.
For students with start-up aspirations, a student-friendly start-up incubator is a right place to visit and explore new horizons.