About Pitt Education
We Ignite Learning For All
Consistently ranked among the Top 35 graduate schools of education by U.S. News & World Report, the Pitt School of Education offers world-class education programs that ignite learning for all. With over 50 graduate and undergraduate degree programs in education, we are focused on advancing education through:
Improving the educational experience for students in urban schools
Exploring the synergy between public policy and classroom practice
Understanding the factors and strategies that lead to success in the classroom
Developing obesity prevention and intervention programs.
Facts and Rankings
Buro Millennial / Pexels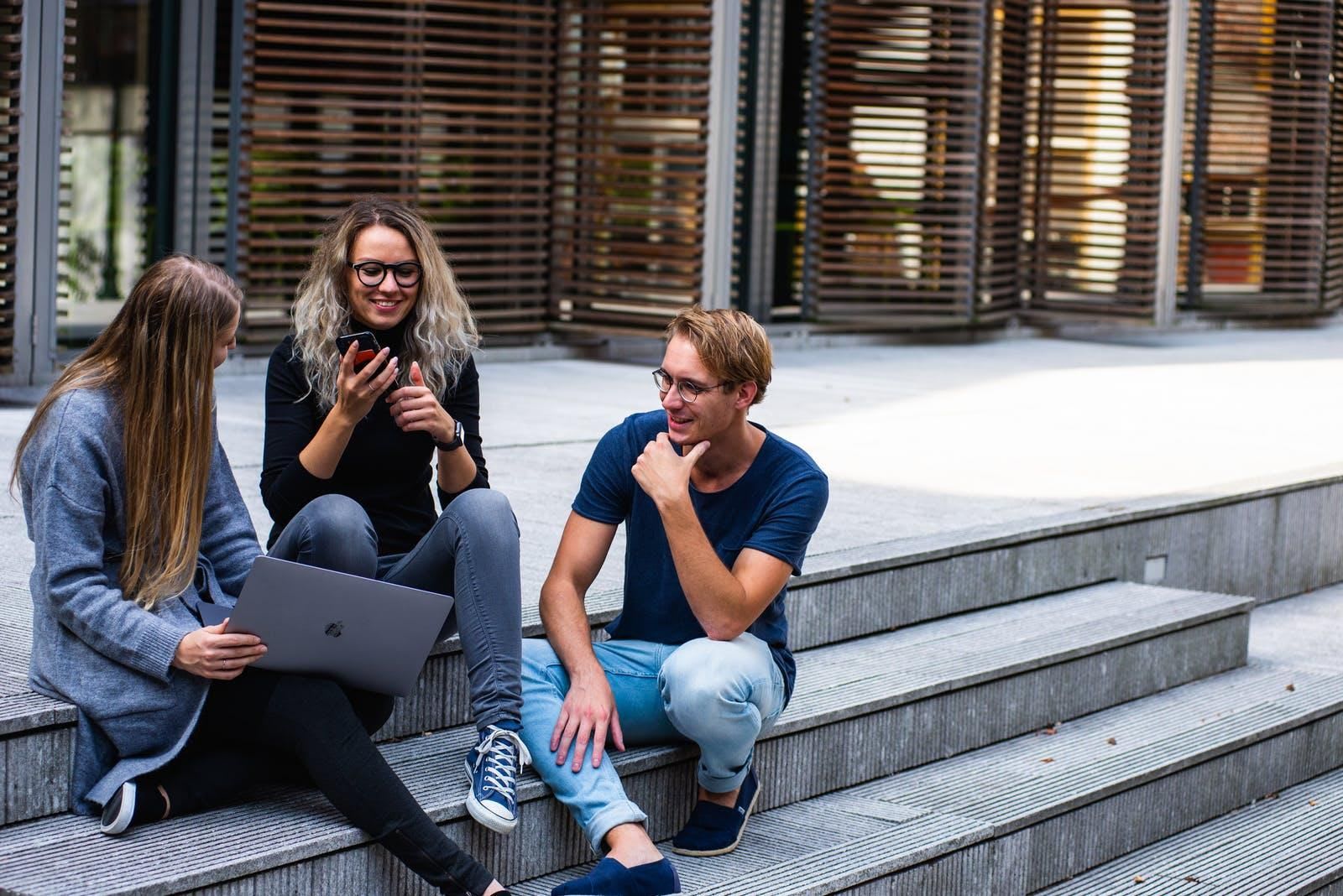 Join the #1 Public Graduate School of Education in Pennsylvania
The Pitt School of Education is consistently ranked as one of the top graduate schools for education in the country. We are the #1 ranked education school in Western Pennsylvania and are the #1 ranked public education school in the State of Pennsylvania.
We are proud to offer an education that advances equity in education through our emphasis on experiential learning, community-focused projects, and close interactions with faculty.
Ranking
Publication
Category
No. 35
U.S. News & World Report

Best Graduate Schools of Education

Top-ranked public institution in Pennsylvania

No. 1
TheBestSchools.org
Best Online Grad. Elementary Education Programs
No. 2
Special-Education-Degree.net
Top 10 Early Intervention Graduate Programs
No. 13
TheBestSchools.org
Best Online Teaching Degrees
No. 15
BestColleges.com
Best Online M.Ed. Programs
No. 20
Grad School Hub
Top 30 Master's in Education Programs
Top 32
AppliedBehaviorAnalysisEdu.org
Top 32 Graduate Programs w/ ABA Emphasis
Students and Faculty
Faculty (Fall 2019)
Full-time faculty: 85

Tenure or tenure-stream faculty: 49
Professors of Practice: 29
Visiting full-time professors: 7

Full-time faculty with doctorates: 100 percent
Funded grant research: $26.5 million (2018-19)
Students (Fall 2018)
Undergraduate: 213
Graduate: 599
Doctorate - Professional Practice: 194
Total student headcount: 1,006
Graduate Record Exam (GRE) scores:

Average verbal reasoning: 149
Average quantitative: 154
Average analytical writing: 3.3
Undergraduate GPA: 3.56

International Students: 11 percent
Degrees and Certificates Awarded (2018)
Bachelor's: 99
Graduate Certificate: 83
Master's: 249
Doctorate - Professional Practice: 20
Doctorate - Research/Scholarship: 39
Professional Development
Certification and Licensing (2018)
Number of students taking state assessment to license or certify teachers: 116
Test takers who passed: 103 (89 percent)
Retention and Placement
Percentage of teaching students who accepted teaching positions: 89 percent
(Sources: University of Pittsburgh Office of Institutional Research, U.S. News & World Report)
Life in Pittsburgh
Culture. Sports. Art. Parks. Shopping. Dining.
Located in Oakland, the University of Pittsburgh campus is a unique area that also manages to harmonize with Pittsburgh and its other distinct surrounding neighborhoods. Pittsburgh is a fluid town, becoming whatever you want it to be. And the rest of the country has begun to catch on: Pittsburgh was recently ranked by CNBC as the "#1 City to Relocate to in America" and the "Most Livable City in America" by Forbes Magazine.
View art at the Andy Warhol Museum, the Carnegie Museum of Art, and the Mattress Factory, or shop and dine at The Waterfront in Homestead and newly created SouthSide Works. Attend concerts or shows at one of the many venues around the city. Cheer on the hometown teams of the six-time Super Bowl champion Pittsburgh Steelers, the three-time Stanley Cup champion Pittsburgh Penguins, and the Pittsburgh Pirates and their renowned PNC Park.
Equity and Justice
We Are Committed To Educational Equity
The Pitt School of Education at the University of Pittsburgh is committed to advancing equity and justice in society through education. Our faculty and staff members are dedicated change agents who are driven to make a difference in our schools, education systems, and power structures.
Through our teaching and research, we are creating a better future for all students. This is what we mean by and enact through our mission to ignite learning for students.
Our Mission/Vision
We ignite learning. We strive for well-being for all. We teach. We commit to student, family, and community success. We commit to educational equity. We advocate. We work for justice. We cultivate relationships. We forge engaged partnerships. We collaborate. We learn with and from communities. We innovate and agitate. We pursue and produce knowledge. We research. We disrupt and transform inequitable educational structures. We approach learning as intertwined with health, wellness, and human development. We address how national, global, social, and technological change impacts learning. We shape practice and policy. We teach with and for dignity. We think. We dream. We lead with integrity. We are the School of Education at the University of Pittsburgh.
Equity and Justice Scholars Program
Pitt Education is committed to equity and justice at every juncture of the school's work in and beyond the university campus. In keeping with this goal, we created an Equity and Justice Scholars Program to provide mentorship community, resources, leadership, and leadership students to doctoral students in the School of Education.
Sustained Community Engagement
Pitt Education is committed to building partnerships that build stronger communities in Pittsburgh and across the world. We pursue this through our sustained community engagement efforts that engage our students and faculty members in meaningful education work. We are active in the university's Community Engagement Centers, the Western Pennsylvania Writing Project, and more.
Critically Grounded Research
At Pitt Education, we have the courage to ask the tough questions in our research in order to improve our educational systems. We seek to challenge institutional norms and biases that disproportionately affect students from historically marginalized groups, especially our students of color. Our scholarly research impact is felt across many disciplines, including teacher education, health and wellness, and human development.
Pioneering Social Justice in Education
Pitt Education has a long history of advancing social justice initiatives in education. Following World War II, we were one of the first schools to adopt social justice in our broader strategy. We are one of the first schools to create a Higher Education Management program and our Falk Laboratory School is one of the pioneers in a progressive, experiential, and individualized education.
Our History
A Legacy of Progress and Innovation in Education
The University of Pittsburgh School of Education opened its doors in the fall of 1910, with Professor Will Grant Chambers as founding dean and an original graduating class of eight men and women.
In the 1920s, the school faced a sharp decline in enrollment during World War I which led to many financial difficulties. It persevered and established a partnership with KDKA Radio, a station that still exists today as NewsRadio 1020 KDKA. A broadcasting studio was developed on campus and provided educational instruction to students via radio.
The School of Education opened The School of Childhood, a place where adult immigrants learned English. This school evolved over the years and is known today as the Falk Laboratory School.
Major advancements took place both in the School of Education and at Pitt during the 1930s. Master of Education and Doctor of Education degree programs were designed and approved for teachers and administrators. The Falk School continued to grow, offering a nursery, kindergarten class, and six grades that focused on each student's individual development. The School of Education faculty came together toward the end of the Depression to contribute the largest donation of any faculty, $640.50, to the Cathedral of Learning building fund. On its 25th anniversary in 1935, the School of Education celebrated its growth and success with an enrollment of 545 students which, at the time, was one-sixth of all undergraduate students at the University of Pittsburgh.
During the mid-20th century and World War II, the school increased the disciplinary emphasis of its curriculum to meet the changing needs of the country. The school established new goals, which included the promotion of social justice and the improvement of social existence. After the war, the University of Pittsburgh's student enrollment more than doubled as soldiers returned home.
From 1986-1990, 15 departments and programs within the school realigned and merged to form three academic departments that are still in place today: Administrative and Policy Studies, Instruction and Learning, and Psychology in Education.
Numerous milestones have been reached over the past 10 years. Some of these great achievements include the 50th anniversary of the Higher Education Management Program, one of the first programs in the country to prepare professional administrators for careers in post-secondary institutions. The Applied Developmental Psychology Program also celebrated its 50th anniversary. The Learning Policy Center was established, and Mary Key Stein was appointed as its first director. Louis Gomez was appointed as the first fully endowed Dr. Helen S. Faison Chair in Urban Education. Most recently, the school celebrated its centennial in grand fashion, honoring prominent alumni and hosting a conference on motivation and engagement.
As of 2016, the U.S. News & World Report ranked the University of Pittsburgh School of Education as the 30th "Best Graduate School in Education". By exploring innovation in education, pioneering new programs, and preparing the region's educational leaders, the School of Education is well poised to continue a legacy of excellence into its 2nd century.
*Information gathered from School of Education staff, archives, and the following two dissertations:
Herron, J.B. "History of the School of Education University of Pittsburgh, 1953-1972." Ph.D. diss., University of Pittsburgh, 1974.
Neff, W.B. "History of the School of Education University of Pittsburgh, 1910-1950." Ph.D. diss., University of Pittsburgh, 1974.