MSc in
MSc in Cybersecurity
Tallinn University of Technology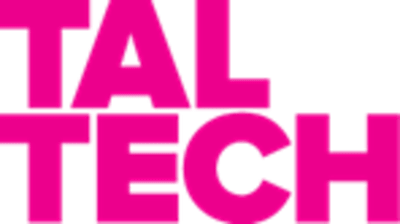 Key Information
---
Campus location
Tallinn, Estonia
Tuition fees
EUR 6,000 / per year *
Application deadline
Request Info
Earliest start date
Aug 2023
* tuition fee non-EU / EU: free
Introduction
The programme provides students with core skills in wide aspects of the security of information systems and specialised skills in the chosen specialisation. Students get a unique chance to study under high-level Cybersecurity practitioners from Estonian universities, industry, law enforcement, CERT and the NATO Cooperative Cyber Defence Centre of Excellence.
Curriculum
Curriculum
The programme is taught jointly by the two largest public universities in Estonia. The Cyber Security and Digital Forensics studies are concentrated in Tallinn, while the specialisation in Cryptography is concentrated in Tartu. Upon successful completion of the programme students will receive a joint degree signed by both universities - TalTech and the University of Tartu.
Specialisation in Cyber Security
The public focus on the field of cybersecurity is growing around the world. Estonia is well known for its eagerness to put innovative IT solutions into everyday use. It is a pioneer in electronic identities and electronic voting and enthusiastically adopts mobile technology, online banking and electronic government services. However, with so many e-solutions and such extensive use of the internet, attention also needs to be turned to the security issue.
By choosing electable courses, it is possible to specialise in one of the following aspects or a suitable mix of those:

Organisational aspects - law, organization, psychology, standards, etc.
Technological aspects - networking, attack/defence technology, cryptography.
Specialisation in Digital Forensics
Digital forensics is a branch of forensic science encompassing the recovery and investigation of material found in digital devices, often in relation to computer crime. The area is becoming critical for both data security and law enforcement and is involved in a complicated interplay between surveillance and counter-surveillance issues.
Specialisation in Cryptography
Cryptography is vital for the functioning of the modern interconnected world since it is required to ensure privacy, data integrity, etc. Cryptography experts are required to develop new ways of keeping data secure, as well as making sure that the existing solutions are still strong enough.
Career Opportunities
Future career
The programme conveys the specialist knowledge and professional skills needed on a career path leading to high-end technical roles (e.g. security analyst, architect or research engineer; security incident handler or a digital forensic expert in a law enforcement agency) or managerial roles (e.g. project/team leader or technology officer).
The studies are also an excellent addition to a previous background in legal studies or law enforcement, leading to unique career opportunities. Great networking possibilities and collaboration with leading specialists in the field will present graduates with a range of career opportunities. The studies can also be continued at the doctoral level. The direct follow-up curriculum at TalTech is Information and Communication Technology (IAQD) PhD programme.