MSc in
Master in Sustainable Engineering and Climate Change
Technical University of Crete, School of Chemical and Environmental Engineering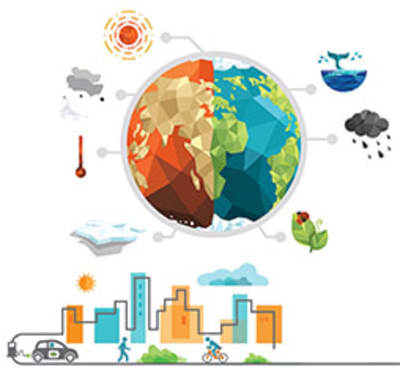 Key Information
---
Campus location
Kounoupidiana, Greece
Application deadline
25 Sep 2023
Earliest start date
10 Oct 2023
Introduction
The Postgraduate Studies Programme awards the degree of Master of Science (M.Sc.) in Sustainable Engineering and Climate Change and is offered by the School of Chemical and Environmental Engineering.
The minimum duration of studies is three (3) academic semesters and includes the time needed to complete the Master's Thesis.
Courses for the Master's degree will be taught in English. The Master's thesis will be written in English.
Courses will be taught both in person and with online participation using e-learning platforms.
MSc SUSTAINABLE ENGINEERING AND CLIMATE CHANGE
| | | | |
| --- | --- | --- | --- |
| Duration | 3 semesters | Language | English |
| (Maximum) | 6 semesters | | |
| Year of Entry | 2023 | Max student number | 30 |
| Mode of attendance | In-person or remotely (the latter following application) | Part-time study | Yes (application needed) |
Curriculum
Fall semester : A list of courses -required and electives- for Master in "Sustainable Engineering and Climate Change" offered in Academic Year 23-24
| | |
| --- | --- |
| Environment and Public Health | 9 |
| Conventional Water and Wastewater Treatment | 9 |
| Solid and toxic waste management | 9 |
| Decentralized Wastewater Treatment and Water Recycling | 9 |
| Design of Sustainable Energy and Mobility Systems | 9 |
| Climate Change and Environmental Impact | 9 |
| Research Lectures | 3 |
Elective courses
| | |
| --- | --- |
| 8 Applied Mathematics for Chemical and Environmental Engineers | 9 |
| 2 Climate Change Impact Assessment in Practice | 9 |
Spring semester: A list of courses -required and electives- for Master in "Sustainable Engineering and Climate Change" offered in Academic Year 2023-24
| | |
| --- | --- |
| Integrated Water Resources Management | 9 |
| Advanced Oxidation Processes for Water and Wastewater Treatment | 9 |
| Circular Economy | 9 |
| Advanced Studies on Energy Efficiency and Environmental Quality in the Built Environment | 9 |
| Air pollution – Fundamentals and Practice *only for Environmental Engineers | 9 |
| Research Lectures | 3 |
Elective courses
| | |
| --- | --- |
| Environmental Economics and Policy | 9 |
| Computation dynamics with emphasis on earthquake engineering | 9 |
| Data Analytics on Sustainable Energy and Mobility | 9 |
Hybrid Master's Programme in Sustainable Engineering and Climate Change
1st & 2nd SEMESTER
| | |
| --- | --- |
| MODULES | ECTS |
| Compulsory (two* of the offered in the Time schedule/semester) | 2×9 =18 |
| Research Lectures I | 3 |
| Optional (one* of the offered in the Time schedule/semester) | 9 |
| Total ECTS for the modules | 2x30 (per semester)= 60 |
3rd SEMESTER
| | |
| --- | --- |
| Total ECTS for the master Diploma | 90 ECTS |
*The number is the recommended/nominal one, but there is flexibility to take less or more modules per semester, as long as the total of all semesters is 4+2
Program Outcome
Objectives of the program
Provide interdisciplinary knowledge
In-depth study of environmental engineering topics
Specialization in particular sub-disciplines
Conducting cutting-edge environmental research
Contributing to solutions for environmental problems
Prepare professionals for careers in the environmental sector
Contribute to healthier societies