MSc in
Master of Science in Innovation and Entrepreneurship
The University of Texas at Dallas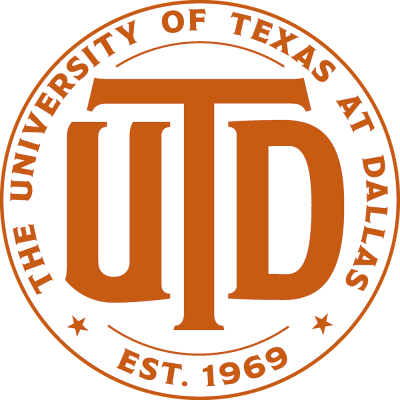 Key Information
---
Campus location
Richardson, USA
Tuition fees
USD 18,276 / per semester
Application deadline
Request Info
Earliest start date
Jan 2024
Introduction
The MS in Innovation and Entrepreneurship (M.S.I.E.) degree is a 36-credit-hour degree program at the Naveen Jindal School of Management. The M.S.I.E. prepares students for careers in new venture development, entrepreneurial finance, angel or venture capital investment, or in innovation-related roles in established organizations (such as strategic marketing, product marketing, business development, and project management).
The M.S.I.E. lets students choose between two focus areas: 1) The New Venture concentration or 2) The Innovation within the Corporation concentration. The program emphasizes technology-based innovation, consistent with, and complementary to, UT Dallas' strengths in science, engineering, computer science, and management disciplines.

Curriculum
Degree Requirements
The Master of Science in Innovation and Entrepreneurship (MS IE) degree is a minimum 36 semester credit hours degree program that prepares students to create new ventures or pursue successful careers as investment professionals or in innovation-related roles with established organizations. The program offers two concentrations in which, the first concentration focuses on entrepreneurial startups (New Venture Concentration), and the second on the challenges of managing entrepreneurial innovation within the more structured environment of a mature organization (Innovation within the Corporation Concentration). In addition, 12 semester credit hours of electives must be taken, including at least six semester credit hours of ENTP prefix courses.
To apply for this degree program, an undergraduate degree is required (all majors are considered). Students must maintain a 3.0 grade-point average (GPA) in both business core courses and in all graduate courses taken in the degree program, excluding program prerequisites to qualify for the MS degree.
Prerequisite
Students pursuing the Master of Science in Innovation and Entrepreneurship degree program are required to fulfil one semester credit hour of MAS 6102 Professional Development course. Degree credit is not earned for program prerequisites, however, the grade achieved in prerequisites will count toward the student's grade-point average (GPA). All program prerequisites must be satisfied within the first semester of graduate study.
Course Requirements
Core Courses: 9 semester credit hours
Students are required to take the following core courses.
ACCT 6305 Accounting for Managers
ENTP 6315 Entrepreneurial Finance1
ENTP 6370 Innovation and Entrepreneurship
Concentration Area Courses: 15 semester credit hours
Students are required to select one of the concentrations below.
New Venture Concentration
ENTP 6360 Startup Launch I

or ENTP 6365 Technology Commercialization and Concept Validation

ENTP 6375 Technology and New Product Development
ENTP 6378 Managing the Emerging Enterprise
ENTP 6380 Market Entry Strategies
ENTP 6390 Business Model Innovation
Innovation Within the Corporation Concentration
ENTP 6375 Technology and New Product Development
ENTP 6380 Market Entry Strategies
ENTP 6388 Managing Innovation within the Corporation
ENTP 6390 Business Model Innovation
ENTP 6398 The Entrepreneurial Experience
Elective Courses: 12 semester credit hours
Students are required to select at least two courses with the ENTP prefix. The remaining electives may be chosen from any other master's-level ENTP courses not previously completed or from any courses listed below or from any unrestricted master's-level course/prefix offered within JSOM.
IMS 6304 International Business Management
IMS 6310 International Marketing
IMS 6314 Global E-Business Marketing
IMS 6365 Cross-Culture Communication and Management
MKT 6301 Marketing Management
OB 6301 Organizational Behavior
OB 6321 Principles of Leadership
Startup Launch Specialty
The Startup Launch Specialty is a unique program within the framework of the MS IE degree program. Startup Launch is a competitive program for students with a significant and scalable business concept who desire to launch their venture during or immediately after completion of the degree. The program is designed to progressively develop and mature both the entrepreneur and his or her venture concept from the early startup stage to the point where it is ready for launch and represents a prime candidate for funding by the professional investment community.
Participants will be selected on the basis of their scalable business concept and entrepreneurial capability. Participants will be provided with ongoing support and mentoring by faculty and experienced entrepreneurs, space in the UT Dallas Venture Development Center, up to $25,000 in seed capital, and the opportunity to earn up to 12 semester credit hours toward the 36 semester credit hour MS IE program for progress toward the launch of their venture. Admission to the speciality is competitive and requires a separate application.
Rankings
The UT Dallas graduate Innovation and Entrepreneurship degree program are:
Ranked No. 22 in Princeton Review's Top Schools for Entrepreneurship in 2017.
Recognized as the 2014 National Model Master's Program by the United States Association for Small Business and Entrepreneurship (USASBE). UT Dallas is one of only 22 universities to receive this award since 1990.
Recognized with a 2014 Award for Excellence in Entrepreneurial Teaching and Pedagogical Innovation by Global Consortium of Entrepreneurship Centers (GCEC).
Offering experienced-based courses such as Startup Launch, which enables students to launch companies while receiving academic credits. Students with scalable concepts can apply for up to $25,000 in funding to support their launch.
Career Opportunities
Graduates of the program seek such positions as leadership executives in global firms and "intrapreneurial" innovation-driven driving positions in established companies and self-employment startup venture.
English Language Requirements
Certify your English proficiency with the Duolingo English Test! The DET is a convenient, fast, and affordable online English test accepted by over 4,000 universities (like this one) around the world.