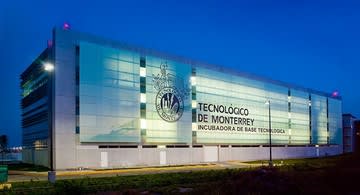 US
Tecnologico de Monterrey is a private institution, non-profit, independent and unrelated to political and religious parties. It was founded in 1943 thanks to the vision of Eugenio Garza Sada Mexican businessman. His work is supported by civil associations made up of prominent leaders from across the country, committed to quality in higher education and the development of Mexico.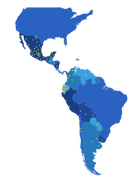 features 31 and 21 campus locations and international liaison offices. It aims to train leaders with an entrepreneurial spirit, human sense and a high level of competitiveness. The institution in the top of the best private universities in the worldAccording to the QS World University Ranking; while the EGADE Business School is considered the best business school in Mexico and Latin America. In accordance with Quacquerelli Symonds University Rankings is the best private university in Mexico and in the view of employers, Mexico's number one university, standing at the same level University of Michigan, Boston University and Duke University.
our Difference
Graduate programs and Executive Education ITESM offer a value proposition that incorporates various products and services to contribute to the development of entrepreneurs, internationally competitive, focused on business results and a high human sense executives. The programs are characterized by:
Quality content development programs taught by highly qualified teachers in knowledge and experience ..
Methodology of teaching and learning that focuses on solving real problems at work using tools for immediate implementation.
Generation and integration of teams of high performing committed to the development of projects that contribute to improving the results of their organizations.
Transformation of individuals participating in courses and programs whose training enables them to reach higher levels of performance and gives them tools to achieve a leading role in meeting the goals of your company forward.
A multi -campus system that provides national and international coverage, in addition to partnerships with various universities and institutions.
Por esto y más el Tecnologico de Monterrey is the best choice for Postgraduate Studies and Education Executive in Mexico.
Educational Model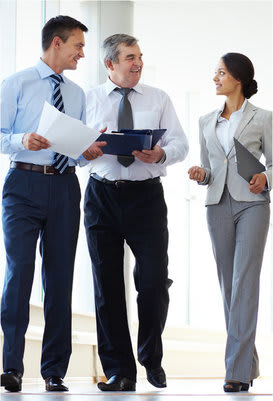 Graduate programs and Executive Education ITESM They are based on a modern, innovative and cutting-edge educational model that uses case methodology, project development and / or experiential activities that increase productivity due to the immediate application of acquired knowledge and the opportunity to generate networking.
The focus points towards the pupil, who is responsible for generating their own knowledge, accompanied at all times by his teacher, who assumes the role of guide.
Programs supported by teachers with doctoral degree and high potential executives with an excellent job profile.
High priority to the use of technology as a facilitator in the process of teaching and learning and, in the case of masters and doctorates, emphasize preparation through international agreements and exchanges with renowned universities around the world.
Online programs that ensure access to communication networks, collaboration and learning among students, teachers and specialists from around the world; as well as alumni associations in order to strengthen the process of student learning.
With this, the Tecnologico de Monterrey contributes to train professionals to meet the challenges generated by globalization and constant change of science and technology, while opening new opportunities for executives, entrepreneurs and businessmen.