Master in
Master in Human Resources Development
SUP des RH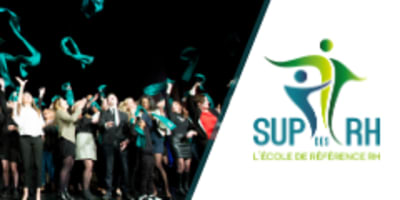 Key Information
---
Campus location
Île-de-France, France
Study format
Blended, Distance learning, On-Campus
Application deadline
Request Info
Earliest start date
Sep 2023
* If you are an employee: € 7,800 / 12 months. If you are in work-study / apprenticeship: € 19,600 / 24 months
Scholarships
Explore scholarship opportunities to help fund your studies
Introduction
A diploma to access the highest HR functions
High-level specialized training, this Master prepares you to occupy all positions of responsibility within the HR departments of large companies, to create and develop the HR function in SMEs / SMIs or to become an HR consultant. Certified level 7 since 2007, renewed by OJ on 06/07/2016 RNCP directory file n ° 26267, this diploma is recognized by both the State and companies.
Taught either in Paris or remotely , it will allow you to deepen your knowledge, acquire a strategic vision of HR tools and train you in management and team management.
The objective of this master is to deepen your knowledge, develop your HR, managerial and analytical skills. It allows you to acquire skills:
Strategic: You will be able to actively participate in the implementation of the company's strategy (whether structured or more intuitive) in liaison with the General Management or the Human Resources department of the group. You will also be able to diagnose a problem and provide solutions.
Managerial: You will be able to organize an activity, lead a team, lead a project, mobilize energies and negotiate with partners or institutions.
Operational: All HR is a "field" person. You will be able to represent management to employees and negotiate with staff representative bodies in order to enforce decisions taken at the level of HRD, by developing the necessary HR tools.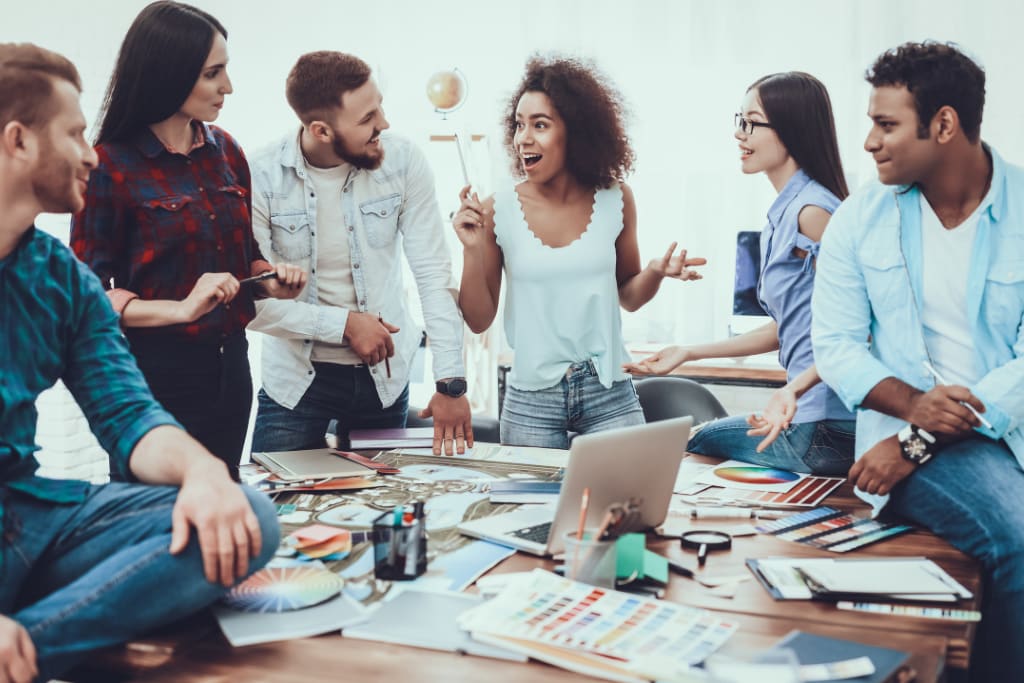 It enables the development of knowledge (social law, HR tools, etc.), know-how (social negotiations, e-recruitment, etc.) and interpersonal skills (management, reflection, conviction, etc.). Innovative and up-to-date, designed by HR experts, this course will give you quick access to the highest positions in Human Resources.
This cycle covers in depth all the components of the HR function (recruitment, training, labor relations, personnel administration, etc.) supplemented by solid training in the management of people and organizations.
At the end of this title you will be able to:
Pilot the HR strategy in an international context
Manage and develop skills
Managing teams in a context of change
Manage safety and well-being at work
Manage individual social relations
Manage social dialogue
Manage compensation and payroll
Available face-to-face or remotely


This course is offered face-to-face in Paris or in blended-learning (online + face-to-face course). This teaching method makes it possible to prepare for this Master (without specialization) from anywhere in mainland France, DOM TOM but also from abroad.
Advantages of the face-to-face course:
Group dynamics: discussions, group work, mutual aid
Teaching provided directly by HR professionals
Rate of 1 day / week: possibility of being in post or in professionalization contract
Innovative pedagogy based on practice to facilitate learning
Follow-up throughout your training by an SUP des RH
Free subscription: Microsoft 365 license, HR news and books from Wolters Kluwer
Advantages of the distance learning course in blended learning:
Detailed and regularly enriched courses, accompanied by video, podcast, summaries… Everything is designed to make learning easier for you.
An exchange forum with the speaker and between trainees: You are trained remotely, but within a class group (15 to 20 trainees). You are not alone, you can discuss and benefit from the help of other trainees.
Virtual classes on Teams: To allow you direct exchanges and optimize certain learning.
Unlimited access to the training platform 24/7
Work at your own pace and in autonomy, while respecting deadlines: This forces you to organize yourself and avoids training that goes on forever.
Three regrouping periods (optional): 3 days at the start of the school year to learn about the program, the requirements and expected working methods to pass the exams, then once a term: One week of lessons in Paris, to review the most important points. more complex in the program, carry out training that cannot take place without a trainer and take the end-of-unit tests, written or oral.
An innovative and immersive pedagogy
Since the start of the 2019 school year, the entire program has been reformed to bring you a real digital culture and give an international dimension to your future career. Many innovative educational tools have been introduced to boost learning: agile method, flipped classroom, test and learn method, etc.
Through a demanding education, provided by professional HR specialists, you will develop your HR skills as well as managerial and analytical skills, in order to be able to implement a Human Resources policy adapted to the overall strategy of the organization. company and quickly occupy positions of responsibility.
All your courses are dedicated to putting into practice, exchanging practices and group work: As a result, our classes have an average of 25 learners.
You will not follow a formal course: You are an actor in your training!
All our topics are addressed by an HR expert or HR professional in post (more than 50 different speakers and speakers over the 2 years).
Permanent support:
Personalized follow-up throughout the year by your CARE (in charge of support and company relations) but also directly by stakeholders via the forum
All our speakers are HR professionals
Small group numbers allow exchanges and closeness between everyone and the teaching staff
Support in finding your internship in a company and / or work-study program if necessary
Admissions
For students / work-study students: Professional HR license or equivalent.
For employees / job seekers: BAC + 3 with significant experience.