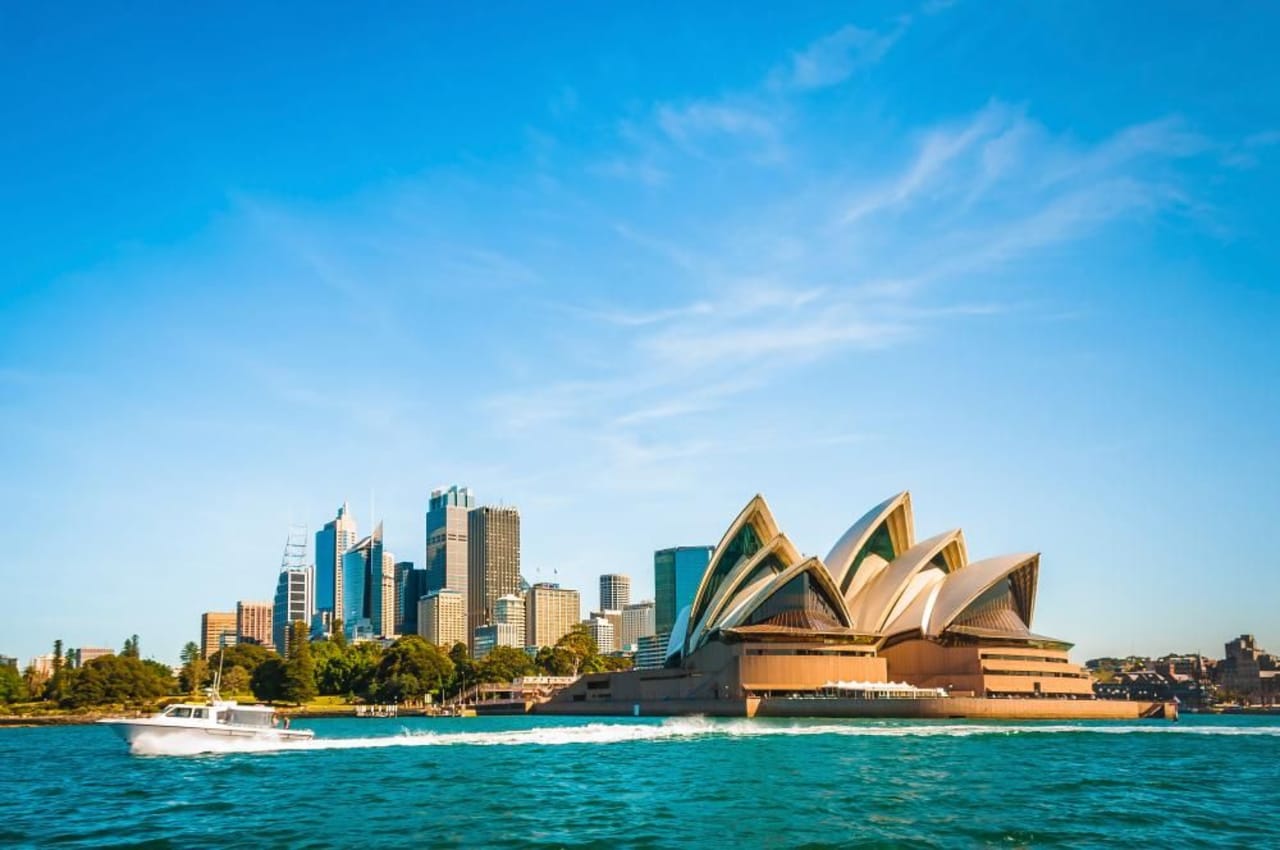 Master in
Master of Project Management
RMIT - Royal Melbourne Institute of Technology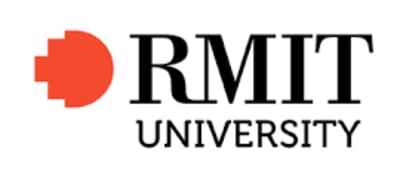 Key Information
---
Campus location
Melbourne, Australia
Tuition fees
AUD 26,880 / per year *
Application deadline
Request Info
Earliest start date
Request Info
* per year
Scholarships
Explore scholarship opportunities to help fund your studies
Introduction
Coronavirus (COVID-19) update: Learn online now and on campus later.



At RMIT we don't want our students to miss out on a semester or a year of study if we can help it. We have updated hundreds of courses with online enabled learning options while not compromising on the quality of education and student outcomes. Find out how we're helping you continue to go to uni during COVID-19 with our online enabled study.
Develop your career in project management with a qualification that's in demand across diverse industries.
RMIT's Master of Project Management will equip you with in-demand management and leadership skills that are essential to companies across all industries.
This program is designed for professionals currently working or looking to work in the field of project management. It is particularly relevant for professionals looking to take the next step in their career.
This program emphasizes the practical application of theory to develop your capacity to respond to current and emerging issues and trends. You will critically engage with project management theory and best practice principles and evaluate and implement project management strategies using real-world project-based examples.
What you will gain through this program.
In today's working environment the skills of the project manager have never been more in demand.
A master degree in project management will help you develop skills that are highly sought after globally in a wide variety of sectors, such as construction, architecture, engineering, information technology, government and events management. You will learn how to run complex projects with a range of stakeholders, managing all phases on time and to budget, and contribute to an increase in business effectiveness.
Why study a Master of Project Management at RMIT?
Our expert teachers, passionate researchers, connections to industry and strong practical focus means RMIT postgraduates are among the most employable in Australia.
RMIT's strong emphasis on leadership and management including project scoping, scheduling, procurement, entrepreneurship, client relationships and more, you will be well placed to meet and exceed the emerging expectations of employers and industry.
This degree is approved for Centrelink support. A Graduate Diploma exit point is also available.
The best thing about studying project management at RMIT is that you study alongside students from various industries and age groups. I've built a network of friends and classmates with years of experience in the built environment, and they've given me a real insight into the industry to go along with the theoretical work we do at uni. -Elicy Lay, Master of Project Management
Details
How you will learn The learning experiences offered in this program are designed to foster excellence in project management practice and to support continuous improvement in your learning and professional practice. The program integrates face to face learning environments and e-resources. You will engage in a range of learning activities including individual and small group work, case study discussions and analyses, face to face and online discussions, peer to peer presentations, and work simulated scenarios, including industry and research led projects. RMIT offers a variety of learning and teaching approaches including lectures, seminars, studios, workshops, presentations, group discussions and syndicate work. You will have access to online resources through the myRMIT student portal. Ongoing assessment throughout the semester includes case studies, project reports, assignments, presentations, reflective journals and examinations. Industry connections This program is committed to providing work-integrated learning (WIL) such as learning tasks that will expose you to the workplace. WIL is an integral component in many assessments that call for problem-based learning and critical reflection on practice. RMIT University is committed to providing you with an education that strongly links formal learning with professional or vocational practice. International opportunities RMIT's Global Experience Office (GEO) supports students to undertake exchange or short-term mobility activities with over 165 partner universities worldwide. Duration *If you have successfully completed undergraduate studies in the discipline of project management you may be eligible for up to 48 credit points exemption from the University for up to 4 courses in the program's first year. Most courses are held in the evenings, with some intensive weekend workshops or summer break classes.
Electives and program structure
This program has a strong emphasis on leadership and management including project scoping, scheduling, procurement, entrepreneurship, client relationships, financial and technology management, and research. A blend of lectures and seminars with industry case studies and work in relevant projects allows you to combine theory and practice in a real work environment.
You will develop both generic and discipline-specific capabilities through the expansion of your knowledge and ideas that align with the current and emerging expectations of employers and industry.
Upon graduation, you will be able to:
Determine and apply knowledge of complex project management theory, principles and best practice to applied projects to contribute to the profession and discipline of project management
Critically analyze synthesize and reflect on project management theory and developments, both local and international, to extend and challenge knowledge and practice
Professionally communicate and justify project scope, design, implementation, strategy, and/or outcomes, engaging effectively with diverse stakeholders across a range of industry sectors
Apply specialist knowledge and technical skills required to creatively address the diverse needs of project stakeholders, formulating innovative solutions and demonstrating independent and sound decision making related to your professional practice and discipline
Integrate and apply appropriate technical skills, research projects, evaluate the outcomes and theorize about the contribution of your learning to the profession and knowledge arena
Provide strategic project management advice and utilize leadership skills and teamwork skills to plan and guide the implementation of projects across diverse project management contexts, contributing to the discipline and professional arena
Utilise specific research and technical skills to strategically develop and implement project management strategies and solutions that are responsive to complex sustainable and economic theories and enhance project value, delivery, and governance.
You can enhance your knowledge of general project management concepts and your particular area of interest by studying a range of electives that are on offer.
Specialised streams
You can study a general Master of Project Management or choose to specialize in:
post-disaster project management.
Career
The program's multidisciplinary approach will broaden your knowledge and understanding of project management and further develop your skills for working on collaborative projects across varying industries.
Admissions
You must have successfully completed:
an Australian bachelor degree (or equivalent overseas qualification)

OR
a minimum of 8 years' professional work experience in a related industry. Applicants with professional experience at a senior level that spans fewer than 8 years may also be considered.
Entry requirements
Prerequisites
None
Selection tasks
To have your professional experience considered, you must include in your application:
a statement that details your experience.
Fees
2019 indicative fees
Full-fee places: AU$26,880*
* Amount quoted is the indicative 2019 tuition fee per annum, and is based on a standard year of full-time study (96 credit points). A proportionate fee applies for more or less than the full-time study load.
Additional expenses
Student services and amenities fee (SSAF): AU$303 maximum fee for 2019.
Other items related to your program, including field trips, textbooks and equipment.
This program is offered on a full-fee paying basis only. If you are offered a place, you will need to pay the full tuition costs of your program. However, eligible students (such as Australian citizens or holders of an Australian permanent humanitarian visa) may apply to defer payment of some or all of their tuition fees via the Commonwealth Government's FEE-HELP loan scheme.
Fees shown above apply to 2019 only and are based on an annual full-time study load of 96 credit points unless otherwise noted. A proportionate fee applies for more or less than the full-time study load. Tuition fees are adjusted on an annual basis and these fees should only be used as a guide.
Scholarships
RMIT awards more than 2000 scholarships every year to recognise academic achievement and assist students from a variety of backgrounds.