MA in
MA Digital Direction
Royal College of Art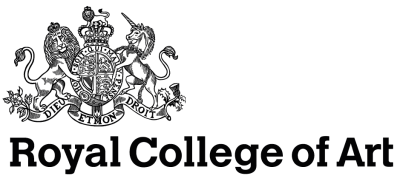 Key Information
---
Campus location
London, United Kingdom
Application deadline
11 Oct 2023
Earliest start date
Sep 2024
* visit the RCA website to find out about fees for this programme as well as scholarship and funding opportunities
New Master's Degrees Online Q&A
Online event for prospective students
Introduction
To provide prospective students with opportunities to find out about the RCA experience and programmes we run a number of on-campus and online open days as well as events in various countries around the world. You can find out about upcoming events or watch replays of past open days on the RCA website.
Digital Direction addresses our urgent need for inclusive and relevant storytelling. Our programme examines the emergence of new technologies for telling stories, such as VR, AR and mobile platforms, alongside the future of storytelling itself. Our purpose is to inspire communication practitioners to approach contemporary communication critically, and to discover new and meaningful ways to tell stories in our world today.
This programme is not just open to practitioners from the arts but aimed at journalists, writers, musicians, theatre makers and anyone who wants to experiment creatively and collectively with new narrative approaches driven by ethical, environmental, epistemological and social imperatives. It's for students who want to use emerging storytelling tools and technologies critically, working with others to assemble and amplify stories that should be told and heard.
Meet the RCA
We host a range on online and on-campus open days as well as recruitment event in cities around the world. These events can include 1-to-1 meets and portfolio advice, informal chats, presentations and sessions with staff, students and alumni.
Check the Check the RCA event webpage for details of upcoming events.
Program Outcome
What will I learn?
Digital Direction sets out to enhance our understanding of the role that digital culture can play within these broader contexts, looking at how media and storytelling in a post-digital era can help to positively change the terms and means of global communication. We look at ways to rethink what storytelling can be and what it can achieve, we invite new perspectives, and we explore the ethics of technology and the politics and poetics of storytelling from diverse intellectual and practical standpoints. As our relationships with species, our planet and technologies evolve we look at ways of rethinking and reframing storytelling itself, at parallel human and nonhuman realities, other futures, sensuous modes of storytelling experience, and at new forms of narrative intelligence and subjectivities. Our approach is informed by critically reflexive, situated, cooperative and exploratory forms of research, and we expect students to continuously interrogate emerging storytelling knowledge and practice in and across relevant disciplines.
In Digital Direction you might set out to develop research-led social and sustainable communication strategies responding to urgent needs for urban housing, responsive and accessible production methods to raise awareness of environmental threats, or explore new storytelling questions, contexts or challenges. You might work with families to create augmented documentaries, develop an open-source storytelling platform with a local community, design accessible social VR experiences, or experiment with performance to examine the implications of narratives created with or by machines. You could collaborate with others to tell stories that have been marginalised in contemporary culture, investigate distributed forms of human and nonhuman intelligence, or explore what it means to tell stories with frogs, ponds, plants and trees. You might engage with political or intercultural issues, material and intangible heritages, explore ways to leverage the power of contemporary media platforms to instigate positive social or cultural change, deconstruct (post)colonial storytelling practices, narratives and tropes, or experiment with forms of storytelling guided by nature to speculate on our comprehension of the world or to ask questions about who we understand ourselves to be.
Appealing to creative and critical practitioners from a diverse range of backgrounds and with a passion for exploring how storytelling can inform positive change, our programme addresses the need for creative leaders, makers and critical thinkers who can engage with fast-changing social and professional contexts, develop inclusive and impactful practices that leverage the power of emerging media, and open up new storytelling possibilities for the benefit of us all.
Curriculum
Programme structure
The programme is delivered across three terms and includes a combination of programme, School and College Units.
Term 1
During unit 1, Critical Stories, we will explore the foundational approaches of the programme, focusing on critical, cooperative and experimental storytelling methods, media ecologies and artefacts. During the unit, you will be introduced to diverse concepts and practices relevant to contemporary storytelling, media and communication. Working with others, you will be asked to assemble a project that proposes, tests and evaluates inclusive forms of digital storytelling practice, using responsive methods to explore contexts and/or raise the visibility of urgent concerns in contemporary culture.
Across Terms 1 and 2, you will participate in AcrossRCA, the College-wide unit. See below for more details.
Term 2
The Making Worlds with Others School-wide unit will allow you to work alongside students within and across the School. Working from the perspective of your individual practices and disciplines, you will develop a project that engages with others and/or creates mutual exchanges of ideas and understandings, with the intention to create critically engaged situations and/or outcomes resulting in convivial knowledge exchange. Through collaborative learning and making, the unit will support you in understanding knowledge exchange and public engagement and how you are to situate your own practice in these territories. The unit will also ask you to question how socially engaged practice can contribute to cultural understanding, co-researching and co-creating methods for knowing with, and not knowing about.
Immersive Enquiries focuses on working critically and experimentally with immersive environments, mobile platforms, and emerging areas of media practice to conceptualise, test and evaluate future directions. During the unit, you will be asked to produce a prototype for an immersive storytelling environment and/or mobile platform that looks critically and collectively at real-world concerns and to collaborate with others to explore the changing effects of interactive time-based media on human communication, behaviour and experience.
Term 3
In Term 3's Independent Research Project (IRP), you will have the opportunity to work independently to develop a comprehensive programme of research-led practice, critically exploring a topic of your own choosing through individual or collaborative approaches. The unit provides scope for you to bring together the core competencies, methods and processes you have developed during the course and to define, contextualise, produce and evaluate a substantial body of creative and critical research. During the unit, you will be asked to engage responsibly with storytelling perspectives and research methods, and to address real-world concerns inclusively within your work. You will also be encouraged to hone your research, professional and leadership skills, articulate your future direction, and show how your practice contributes to debates that are at the forefront of the field.
Rankings
The Royal College of Art has been ranked the number 1 university for art & design internationally for the 9th consecutive year, according to the QS World University Rankings by Subject 2023 – the largest world-wide survey of academic and industry opinion.
Scholarships and Funding
Burberry Design Scholarship
Scholarships are targeted to students enrolling on a number of RCA MA programmes to enable students to unlock their full potential regardless of their financial circumstances. Preference will be given to students from underrepresented communities.
Eligible Programmes: Print MA, Digital Direction MA, Visual Communication MA, Fashion MA, Textiles MA
Funding Categories: Financial hardship, Full time, Students from under-represented communities
Eligible fee status: UK fee status
Value: Up to seven full-fee tuition fee scholarships
House of Fraser Bursary
Supporting students in any MA programme from the UK (Preferably Scottish nationals), experiencing financial hardship
Eligible Programmes: Architecture MA, Interior Design MA, City Design MA, Environmental Architecture MA, Ceramics & Glass MA, Contemporary Art Practice MA, Curating Contemporary Art MA, V&A/RCA History of Design MA, Jewellery & Metal MA, Painting MA, Photography MA, Print MA, Sculpture MA, Writing MA, Animation MA, Digital Direction MA, Information Experience Design MA, Visual Communication MA, Design Products MA, Fashion MA, Global Innovation Design MA/MSc, Innovation Design Engineering MA/MSc, Intelligent Mobility MA, Service Design MA, Textiles MA
Funding Categories: Financial hardship, Full time, Student preferably of Scottish origin
Eligible fee status: UK fee status
Value: £10,000
Sir Frank Bowling Scholarships
The Scholarship supports 21 UK MA, MRes and PhD students every year from across all RCA MA, MRes and PhD disciplines.
Eligible Programmes: Architecture MA, Interior Design MA, City Design MA, Environmental Architecture MA, Architecture Pathway MRes RCA, Architecture MPhil/PhD, Ceramics & Glass MA, Contemporary Art Practice MA, Curating Contemporary Art MA, V&A/RCA History of Design MA, Jewellery & Metal MA, Painting MA, Photography MA, Print MA, Sculpture MA, Writing MA, Fine Arts & Humanities Pathway MRes RCA, Arts & Humanities MPhil/PhD, Animation MA, Digital Direction MA, Information Experience Design MA, Visual Communication MA, Communication Design Pathway MRes RCA, Communication MPhil/PhD, Design Products MA, Fashion MA, Global Innovation Design MA/MSc, Innovation Design Engineering MA/MSc, Intelligent Mobility MA, Service Design MA, Textiles MA, Design Pathway MRes RCA, Design MPhil/PhD, Healthcare & Design MRes, Intelligent Mobility MPhil/PhD, Materials Science MPhil/PhD, Computer Science MPhil/PhD
Funding Categories: Financial hardship, Students with Black African and Caribbean diaspora heritage, or mixed Black African and Caribbean diaspora heritage
Eligible fee status: UK fee status
Value: £21,000
The Tony Snowdon Scholarship
Applicants must make an application via the application portal on the Snowdon Trust website from Jan 2023: https://www.snowdontrust.org/scholarships
Eligible Programmes: Architecture MA, Interior Design MA, City Design MA, Environmental Architecture MA, Architecture Pathway MRes RCA, Ceramics & Glass MA, Contemporary Art Practice MA, Curating Contemporary Art MA, V&A/RCA History of Design MA, Jewellery & Metal MA, Painting MA, Photography MA, Print MA, Sculpture MA, Writing MA, Fine Arts & Humanities Pathway MRes RCA, Animation MA, Digital Direction MA, Information Experience Design MA, Visual Communication MA, Communication Design Pathway MRes RCA, Design Products MA, Fashion MA, Global Innovation Design MA/MSc, Innovation Design Engineering MA/MSc, Intelligent Mobility MA, Service Design MA, Textiles MA, Design Pathway MRes RCA, Healthcare & Design MRes
Funding Categories: Financial hardship, Students with a diagnosed physical or sensory disability
Eligible fee status: Any
Value: Up to £15,000 in tuition fees + £15,000 maintenance support