Master in
Specializing Master RIDEF 2.0 Reinventing Energy
Politecnico di Milano RIDEF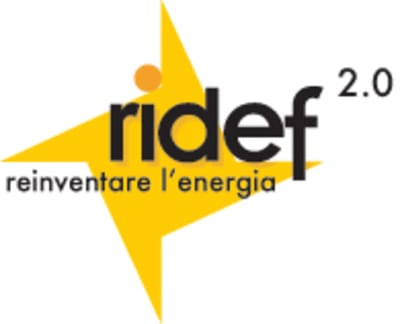 Key Information
---
Campus location
Milan, Italy
Application deadline
02 Oct 2023
Earliest start date
18 Oct 2023
Introduction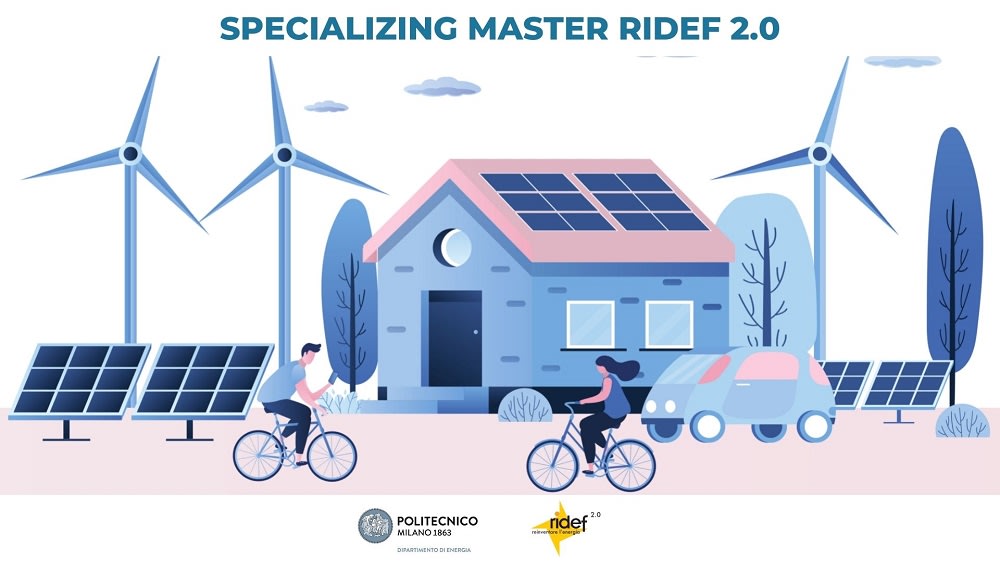 The Specializing Master RIDEF 2.0 of Politecnico di Milano has been training the future professionals in the energy and environmental transition since 2003.
The Specializing Master focuses on the training and education of those who want to work in the field of sustainability, renewable sources, and energy efficiency. The Specializing Master is suitable for both young graduates and experienced workers.
Curriculum
Specializing Master educational program
The Specializing Master is divided into 4 micro-teaching modules:
Module 1 | Energy Policies (climate change, sustainability, Governance, and Policy, regulations)
Module 2 | Sustainable Generation of Energy, Grids and Markets (sustainable production of energy, project management, VIA evaluation of environmental impact, energy markets, new business models, smart grids)
Module 3 | Buildings, Cities and Mobility (buildings energy analysis, energy upgrading, energy design, territory, urban center management, and mobility)
Module 4 | Industry: Process and Product Sustainability (sustainable management and environmental certifications, energy management and industry decarbonization to 2050, LCA life cycle assessments, product sustainability)
Training format
The Specializing Master starts in October 2023 and it is organized as follows:
2 days of lectures per week (about 6 hours per day)
Blended learning (theoretical lessons will be held online and exercises and laboratories will be held in presence of the Department of Energy of Politecnico di Milano)
Possibility to start the curricular internship from March 2024 in parallel to the lectures
The internship will be carried out in qualified companies and in scientific and institutional realities A mechanism of preferences and individual interviews will allow identifying the best possible matching between students' aspirations and institutions' needs.
Workshops and practical exercises
The didactic program of the Master Ridef 2.0 Reinventing Energy includes a substantial number of hours dedicated to Guided Exercises, Laboratories/Workshops, and Group Works. They cover a total of about 135 hours that become essential to provide the practical and operational skills required by highly professional and qualified training.
Type of study
Blended learning (the theoretical lectures will be held online on Microsoft Teams; workshops and exercise sessions will be held in presence at the Energy Department of Politecnico di Milano).
Career Opportunities
Il RIDEF 2.0 si candida a essere uno strumento all'avanguardia per la formazione professionale di quanti vorranno intraprendere il percorso verso la transizione ecologica e sociale.
Un Master dedicato a #energia, #ambiente e protezione del #clima pensato per chi vuole lavorare nel mondo della #sostenibilità, delle #fontirinnovabili e dell' #efficienzaenergetica.
I forti cambiamenti e i grandi investimenti nel mondo dell' #energia e dell' #ambiente fanno emergere oggi l'esigenza di nuove figure professionali con competenze e conoscenze trasversali: la mission del Master RIDEF 2.0 è proprio questa, formare una nuova generazione di professionisti per affrontare la transizione energetica e la transizione ecologica.
Il Master #RIDEF 2.0 del Politecnico di Milano da ormai 20 anni fornisce agli studenti l'opportunità di entrare nel mondo del lavoro collaborando con aziende, società di consulenza, enti, associazioni e istituzioni: oggi il 95% degli Alumni ha intrapreso un percorso professionale nelle più importanti realtà del settore energetico-ambientale.