MSc in
Master of Science in Data Analytics
Nova Southeastern University, College of Computing and Engineering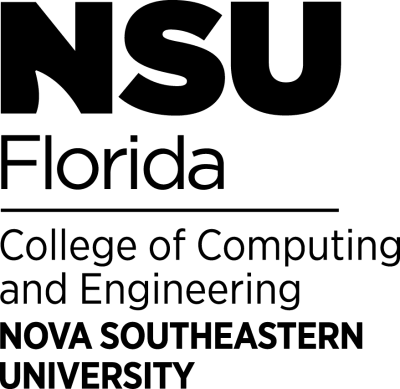 Key Information
---
Campus location
Fort Lauderdale, USA
Study format
Distance learning, On-Campus
Tuition fees
USD 950 / per credit *
Application deadline
Request Info
Earliest start date
Sep 2023
* additional fees may apply. Rates are subject to change
Introduction
Drive Your Career with Big Data
Today's data-driven world needs you. According to a study by the McKinsey Global Institute, Big Data's growing role in the economy has created high demand for data analysts and statisticians. Successful businesses understand that analytics is the key to driving critical decisions and making bigger wins, that's why businesses view data scientists and analysts as a competitive advantage.
With your degree in Data Analytics, you can grow your career in a vast number of industries, including health care, technology, finance, education, government, and entertainment. You'll build skills to mine, analyze, and learn from large amounts of data that can help unlock new solutions and transform lives.
The M.S. in Data Analytics is designed for working adults who are comfortable with numbers and performing calculations. You'll gain an in-depth understanding of data analysis in courses that focus on data warehousing, data mining, data analytics, and data visualization. Plus, NSU's program prepares you with a background for more diverse technical data analyst roles in the areas of marketing, social media, business operations, and production.
You'll learn through immersive case studies and hands-on work. Upon graduation, you'll have used the skills and tools you learn in this program to develop applications and solutions for real-world problems and businesses. The tools and skills you'll master can be immediately applied on the job. NSU's program also gives you opportunities to expand your network with students, faculty, and professionals from all over the world.
Accelerate Your Data Analytics Degree
In the tech world, every second counts. Advance your future with new 8-week courses designed to be completed in 1 year.
Program Format
Students can select to take online or on-campus classes. Online classes can be taken from anywhere in the world where Internet access is available. NSU utilizes Canvas as the learning management system to deliver online course content. On-campus classes are held on the main campus in Fort Lauderdale. Each on-campus class meets once a week from 6:00 p.m. to 8:00 p.m. 8-week courses are available, so you can earn your degree in 1 year.
Here are some of the reasons why students chose NSU.
Data Scientists were ranked #3 on Glassdoor's list of "50 Best Jobs in America for 2020." The list is based on three factors: salary, number of job openings, and job satisfaction.
Small class sizes give you one-to-one access to professors. All our classes are exclusively taught by faculty members with doctoral degrees from accredited institutions. Our faculty are internationally recognized scholars in computing, engineering, and information science.
We focus on degree programs that prepare you for careers listed by U.S. News & World Report 100 Best Jobs in 2021. You can even ask our alumni who work at Fortune 500 organizations, federal and government agencies, and universities around the world.
Vibrant campus life includes NCAA Athletics, social and professional organizations, cultural activities, and wellness and fitness.
Ranked a top 200 best colleges among national universities in 2018.
Prestigious graduate programs in medicine, law, psychology, business, education, pharmacy, dentistry, and more.
A diverse student population includes 1200 international students from 116 countries on five continents.
State-of-the-art facilities include the latest classroom technology, advanced laboratories, and the best research libraries.
Many NSU graduates go on to earn master's, doctoral or professional degrees at NSU or other universities. Undergraduate students participate in NSU research in fields like medicine, oceanography, cancer, psychology, dentistry, and autism.
Students build relationships by participating in numerous community events, many held on NSU's campus. Our beautiful main campus is just minutes from Fort Lauderdale's beach, South Beach, Las Olas nightlife, and the Everglades.
Curriculum
Students take seven core courses covering the fundamentals of programming, data structures and algorithms, database systems, data warehousing, mining, analytics, and visualization. Students select three additional courses specific to the program.
Program Outcome
A graduate with an M.S. in Data Analytics will have the ability to:
communicate data analytics concepts, designs, and solutions effectively and professionally;
apply knowledge of data analytics to produce effective designs and solutions for specific problems;
identify, analyze, and synthesize scholarly literature relating to the field of data analytics;
evaluate data analytics techniques for management planning and decision making.