Master in
Master in Historical Studies
Nalanda University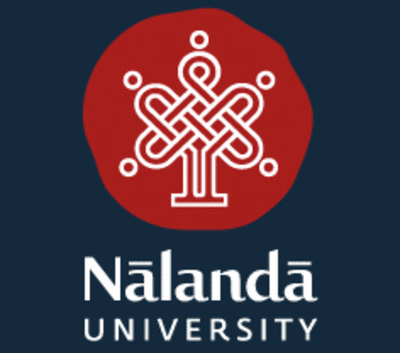 Key Information
---
Campus location
Rajgir, India
Application deadline
01 Aug 2023
Earliest start date
07 Aug 2023
Introduction
The programme is offered by the School of Historical Studies (SHS). The School is a dynamic community of faculty members and graduate students, engaged in a systematic and rigorous enquiry into some of the fundamental questions that concern historical experiences within and beyond Asia. The School draws its inspiration from the glorious legacy of ancient Nālandā which served as a conduit of India's vibrant intellectual linkages with the world for nearly a millennium. As is evident from the research profiles of its faculty, SHS is uniquely poised to train students in the cultural, religious and intellectual history of India and other regions of Asia from a comparative and cross-cultural perspective.
One of the salient features of the School is its pedagogical focus around critical thinking, leading to the creation of experiential knowledge through rigorous enquiry and debate, regular conduct of examinations, and writing of assignments.
Focus areas of the Programme
World History
Asian Interconnections
Maritime History/ Indian Ocean Interconnections
International Relations
Historical Archaeology
Ethnoarchaeology
Cultural Anthropology
Cultural History of India/Asia
Economic History of Asia
Contemplative Traditions
Civilizational and Historical linkages between India and East Asian countries
Oral Histories of India/Asia
Sanskrit Cosmopolis
Digital Humanities
Performance Studies
Trade and Knowledge Routes
Program Outcome
The post-graduate programme in the School of Historical Studies at Nalanda University provides students with the opportunity to engage with a range of disciplines:
Art History
Archaeology
Social Anthropology
Religious Studies
Classical and Modern Languages
Critical Theory
Philosophy
Economic and Trade History
Environmental History
In addition, students are led towards an in-depth understanding of the different regions of Asia like West, South, South-East and East, together with global history. As a whole, the programme fosters a deep understanding and analysis of issues and events that are of key importance to the world today. This knowledge can be applied in many fields.
Other crucial competencies and skills that students can look forward to developing include:
Ability to frame well-structured arguments, both oral and written
Putting forward ideas in a cogent manner
Collecting, investigating and analyzing various kinds of material in a logical and coherent way
Comprehending and synthesizing facts, ideas and information
Curriculum
Students are required to complete 64 hours of course work (16 credits per semester) and submit a thesis towards the fulfilment of a Master's degree, all the courses have in-class written exams (Midterm and Finals).
Semester – I (Foundational Courses): 16 credits

4 Core Courses

Birth of Civilizations in Asia
World History: An Overview
Routes in Asia and Beyond: Making Cultures Portable
History and Archaeology

1 Elective Course

Digital Humanities
South Asian History
Languages: Sanskrit/ Korean

1 Seminar Course

Semester – II (Bridge Courses): 16 credits

3 Core Courses

Cultural History of India
Contemplative Traditions
Cultural Anthropology & Ethnoarchaeology

2 Elective Courses

Maritime History of India
Pre-Protohistoric Archaeology
Language: Sanskrit/Korean

1 Seminar Course

Semester – III (Advanced Courses): 16 credits

2 Core Courses

Maritime Interconnections in the Indian Ocean: Making Culture Portable
Historical Archaeology

3 Elective Courses

History of Devotional Cultures: Sufism and Bhakti in India
International Relations of India over the Ages
Wellness and Healing Traditions from India: Cultural Inquiries
Nalanda through the Ages: Learning from Ruins
Mnemocultures

1 Seminar Course

Semester – IV (Specialized Courses): 16 credits

1 Core Course

Framing History: Historiography

1 Elective Course

Indian Art, Aesthetic and Architecture
Civilizational and Historical link between India and East Asian countries
Economic History of India

1 Seminar Course
Dissertation
Career Opportunities
Training in historical studies imparts transferable skills enabling one to pursue careers in many directions:
Archivist
Historical Researcher
Museum Work
Library and Information Work
School Teachers
University Professor
International Organizations
Other occupations
Apart from these, students can also pursue their careers with the government, in private and corporate sectors, and international organizations such as the various bodies of the United Nations.
Law
Publishing
Civil Services
Journalism
Corporate Sector
In conclusion, by engaging with historical contexts, debates and controversies, students develop a unique understanding of various problems along with ways to comprehend solutions. Using these skills and abilities, they can make a number of career choices depending on their interests and motivation.
Scholarships and Funding
Students can apply for external funding/scholarships offered by the Government of India

ICCR Scholarship. Select Nalanda University as a first choice)
Study in India. Select Nalanda University as a first choice

The University has scholarships for the ASEAN countries, BIMSTEC nations, Bhutan. A limited scholarships for students from Developing Countries and Monks/Nuns students. To be considered for scholarship, the student has to submit an online application and attend an online interview.