MA in
Advanced Master Contemporary Music
KASK & Conservatorium / School of Arts Gent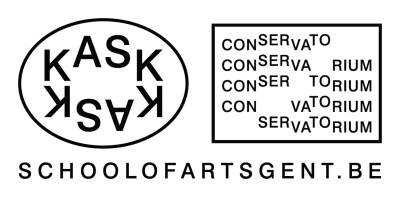 Key Information
---
Campus location
Ghent, Belgium
Application deadline
Request Info
Earliest start date
Request Info
Scholarships
Explore scholarship opportunities to help fund your studies
Introduction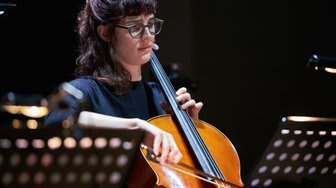 Contemporary Music
Those choosing the Advanced Master in Contemporary Music program at the Royal Conservatory/School of Arts Ghent work under the guidance of the Ictus and SPECTRA contemporary music ensembles, on projects with an emphatic focus on recently composed music. Students specialize in contemporary music, as soloists or members of an ensemble. They play an active role in creating new works by both young and established composers.
Workshops and lectures bring students in contact with international experts, as well as exchanging ideas with others of the same generation: composers, choreographers, theatre-makers and visual artists.
Under the banner of the Ghent Advanced Master Ensemble or G.A.M.E., you and your fellow advanced graduate students give concerts within and beyond the walls of the Conservatory. Personal initiatives are also assured a podium. Students complete the study with a concert and a written thesis.
Artistic practice is the principle focus of the study program. This includes three separate segments: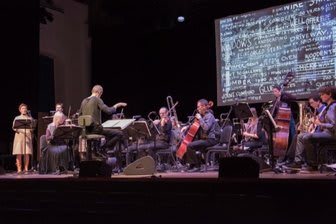 The student's Master Project.
This is the project with which you apply to and enter the Master in Contemporary Art program. Through the advanced learning process, as the study progresses, the project becomes increasingly concrete. This is guided in moments of individual coaching, arranged as needed. It culminates in a juried concert at the MIRY Concert Hall, which in Master II (second year) is a fully-fledged public concert.
G.A.M.E., Ghent Advanced Master Ensemble
In this part of the study, students participate in productions by this ensemble of masters students. They also complete an annual production together with the Ictus and SPECTRA musical groups (alternating years).
Sessions with Ictus and SPECTRA
All students in the program come together five times a year, receiving feedback on their work from a mixed group of musicians in the Ictus and SPECTRA ensembles.
In tandem with the practical aspects of the program, there are also a number of theoretical and contextual frames of reference. Students increase their knowledge in music analysis, musical theatre, live electronics, video and performance, each in specific connection to contemporary music. These theoretical segments are sometimes introductory or initiating in character, sometimes more highly specialized. This generates knowledge that will feed your practice, create new possibilities and inspire your work.
In Master I (first year), Reflection and Research introduces students to research practices in the field of contemporary music, in the context of the School of Arts (with an interdisciplinary Master Seminar) and elsewhere (for example, at the Orpheus Institute). In Master II, this takes the form of a written Master's thesis, linked to the contents of your final examination project.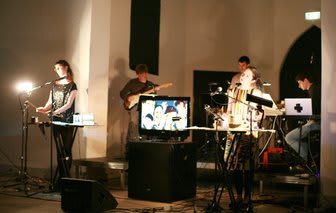 Admission requirements
Candidates are already holders of a Masters Degree in music, and after participating in a practical entrance exam, must be approved by the orientation committee. The exam consists of two parts: an audition and an evaluation of the candidate's motivation, determined through a personal interview and a written project proposal: a description of the applicant's proposed Master Project. This orientation exam takes place at the School of Arts. The orientation committee is made up of one or more of the music department teaching staff specialized in contemporary music, an external jury member, representatives from both Ictus and SPECTRA, the program coordinator of the Master in Contemporary Music program and a chairperson. Applications can be submitted by both individuals and ensembles. In the case of ensembles, all members of the ensemble must also personally apply for the program.