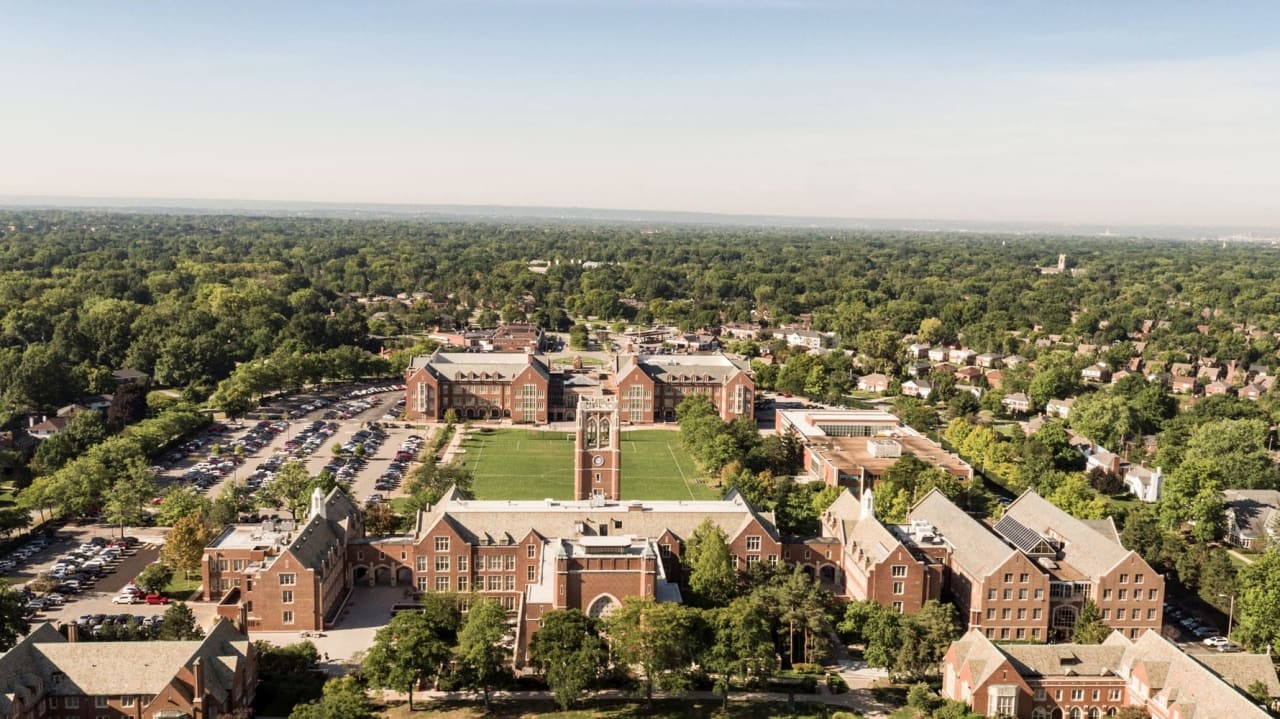 MA in
Master of Arts in Nonprofit Administration
John Carroll University, Boler College of Business
Key Information
---
Campus location
University Heights, USA
Tuition fees
USD 590 / per credit
Application deadline
Request Info
Earliest start date
Sep 2023
Introduction
The M.A. in Nonprofit Administration develops, educates and empowers students to excel in their nonprofit organization. This uniquely focused interdisciplinary and cross-college program brings together the College of Arts and Sciences and the Boler College of Business. Students in the program benefit by interacting with classmates of diverse backgrounds and experience, including those serving in local charities, current nonprofit leaders and to those new to the sector.
The program encourages students to learn collaboratively —at a university dedicated to social justice. The program balances exposure to the field, practical instruction, and case-based education to link classroom instruction to real-world settings within nonprofit organizations. Students often report that what they learn in class can be put into practice immediately.
Featuring intimate class sizes to ensure individualized attention and collaboration, students will develop leadership, team-building, ethical value frameworks and practices, and resource management and development skills. Classes and coursework are also offered to support specific areas of interest, such as public and private partnerships, advocacy, law, public policy, and more.
The program challenges students to question the status quo, discover answers together, and move the needle to improve their agencies and change their communities.
Both full-time and part-time options are available, allowing students in the 36-hour program to continue at their own pace to succeed in their careers while learning new foundational skills they can apply immediately … and prepare for new opportunities.
Why Choose JCU for a Master's in Nonprofit Administration?
At JCU, dedication to social justice and community responsibility is our DNA, making the university the ideal fit for those serving the nonprofit sector. It's this commitment why JCU features Nonprofit Administration as an independent master's program and not combined within other degree tracks.
Our small, evening classes with fellow working professionals from northeast Ohio will allow you to build your network as you collaborate on projects. You'll also receive personal attention from faculty, amplified by practitioners who are experts in their discipline, all who will help you to develop critical-thinking and problem-solving skills you can put into practice immediately.
Scholarships and Funding
The per credit hour tuition rate for the Nonprofit Administration Programs reflect John Carroll's commitment to social justice.
Several forms of financial assistance are available to students in the Nonprofit Administration Program.
Scholarships are available on a competitive basis.
A limited number of graduate assistantships provide a tuition waiver for 15 credit hours per year, plus a stipend. Graduate assistants are expected to spend 20 hours per week working for the department.
Curriculum
Required Courses:
NP 501 – Overview of Nonprofit Administration (3)
NP 515 – Leadership & Management (3)
NP 540 – Fundraising for Nonprofit Administrators (3)
NP 575 – Board & Executive Leadership (3)
NP 595 – Integrative Capstone Project (3)
AC 572 – Accounting & Tax Issues for Nonprofit Organizations (3)
EC 501 – Economics for Nonprofit Managers (3)
MHR 591 – Business Ethics & Corporate Social Responsibility (3)
Elective Courses: Select four courses from the following (12 Hours):
NP 504 Social Entrepreneurship
NP 510 Internship in Nonprofit Administration
NP 520 Advocacy for Nonprofit Organizations
NP 530 Professional Communications for Nonprofit Administrators
NP 541 Advanced Fundraising for Nonprofit Administrators
NP 550 Public Policy Analysis & Program Evaluation for Nonprofits
NP 555 Cultural Diversity
NP 560 Quantitative & Qualitative Analysis for Nonprofit Administrators
NP 563 Nonprofit Marketing
NP 570 Strategic Decision Making
NP 580 Independent Study
MK 521 Principles of Marketing
MHR 588 Strategic Human Resource Management, OR
MHR 589 Contemporary Issues in Human Resource Management
Credit Hours
The M.A. in Nonprofit Administration consists of 36 hours of coursework, including a capstone project.
The curriculum includes 12 courses: 8 required and 4 electives.
All courses are in the evening and can be taken in seven-week (summer) or 15-week (fall/spring) semesters.`
Program Outcome
Develop an understanding of contemporary ethical issues in the nonprofit sector and normative frameworks for addressing these challenges.
Communicate effectively using multiple forms of expression appropriate to nonprofit settings.
Have and use knowledge of functional areas of particular relevance in the nonprofit sector (e.g., human resources, financial management, resource development, evaluation, executive leadership) and management skills essential for building effective and efficient organizations.
Have critical thinking and problem-solving skills; and have leadership and collaborative skills relevant to organizations addressing growing social needs and resource constraints.