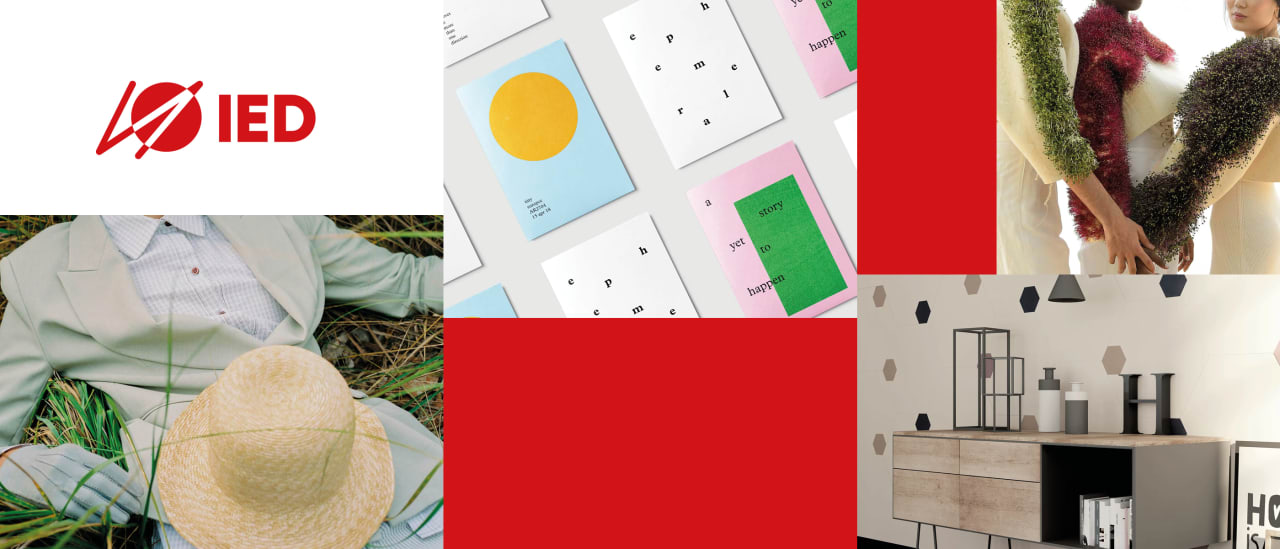 Master in
Master in Brand Management and Communication (in partnership with Landor)
IED – Istituto Europeo di Design Milan
Key Information
---
Campus location
Milan, Italy
Application deadline
12 Dec 2023
Earliest start date
Jan 2024
* enrollment fee €3.000 + course fee €17.100
Introduction
This course is held in English language
Management, design attitude, business orientation, and strategic vision are the distinctive features of the Master course in Brand Management and Communication. Developing brand projects at IED is not just about realizing projects, it is about accepting a challenge, observing the present, forecasting trends, and interacting with the most interesting international companies.
For this reason, the Master's course is organized in collaboration with Landor, one of the most important branding agencies at the international level. Companies such as Pomellato, Campari, Ducati, Diesel, KFC, Persol, and Lemonsoda, just to mention a few, choose to share their values and expertise with IED students, to find a fresh and multidisciplinary point of view and to develop together a strategic project for their brand.
The Master takes place in two editions, the first one in November in Italian and the second in February, in English.
The Master is organized in partnership with Landor.
Ideal Students
The Master's course in Brand Management and Communication is aimed at graduates in humanities, social sciences, economics, or scientific disciplines, as well as graduates in creative disciplines from design schools, or professionals with at least two years of experience in the branding field.
Scholarships and Funding
In order to support participants in the coverage of the participation fee, IED has activated an articulated system of facilities: partial or total Scholarships on tuition fee; Early Bird are facilitations for students finalizing enrolment by given deadlines.; Financings with the possibility to pay the tuition fee by instalments thanks to agreements with mortgage companies.
Curriculum
Duration: Full time, 11 months
Language: English
Edition: 25th
Locations: Milan
Fees: Connect with us directly for the latest program fees.
Deadline: No deadline to apply
Rankings
IED strives to build a supportive environment and collaborative relationship with partners. That's why IED delivers the necessary tools to support prospects students in exploring opportunities, making informed decisions, and designing their future. Thanks to the innovative methodology and the professional success of IED students, the Ministries of Education and Research of the countries where IED operates directly – Italy, Spain and Brazil – have officially accredited the majority of IED Undergraduate and Master courses.
IED is an international network of education with a 100% Italian DNA. IED has been operating in the fields of training and research, in the disciplines of Design, Fashion, Visual Arts, Communication and Management of the creative industries for over 50 years. IED mission is to offer young talents a thorough training – both theoretical and practical – and hand them the 'Design Knowledge and Mindset' that will be the key success factor in their careers.

According to the IED philosophy interaction between cultures generates creativity, which turns into innovation: paying attention to the continuous changes happening in the ways we think, communicate, build. This is why the IED education represents an opportunity to approach a more conscious future. IED is far more than a school: thanks to its unwavering commitment to innovation, it is the melting pot where new generations of professionalism are constantly unfolded. IED forms a truly unique network of encounters, experiences, people and cultures. Our students develop a deep sense of belonging and their drive to innovate and share resources, ideas and contacts forges a tight-knit Alumni community.
Program Outcome
The Master course alternates frontal lectures, exercises, case histories, workshops and projects realised in partnership with companies and agencies and developed individually or in groups. The didactic pathway is closely linked to the professional world thanks to the collaboration between partners and faculty. A synergic team, composed by professionals coming from the main companies, agencies and consultancy firms, supports students throughout an intense, interactive and increasingly complex study plan. Students develop the skills required to identify their reference target and its typical behaviours. They learn to define product and retail strategies, innovation and markets, in order to elaborate branding strategies.

A comprehensive journey that takes into consideration the different steps of the process: from definition of brand equity - by establishing the brand values and positioning, and by planning the strategic marketing activities - up to the actions aimed at developing and supporting the brand. At the end of the course, a dedicated module is focused on personal branding: from counseling and personal target to the tools required to realise a self-representation with the most suitable tools (video, paper, web) up used to present successfully in front of an audience.
Career Opportunities
Career opportunities - Brand Manager, Marketing Manager, Product Manager, Consultant,Project Manager, Client Manager, Strategist, Brand Consultant. Other opportunities are advertising and communication agencies as Strategic Planner, Account Manager.