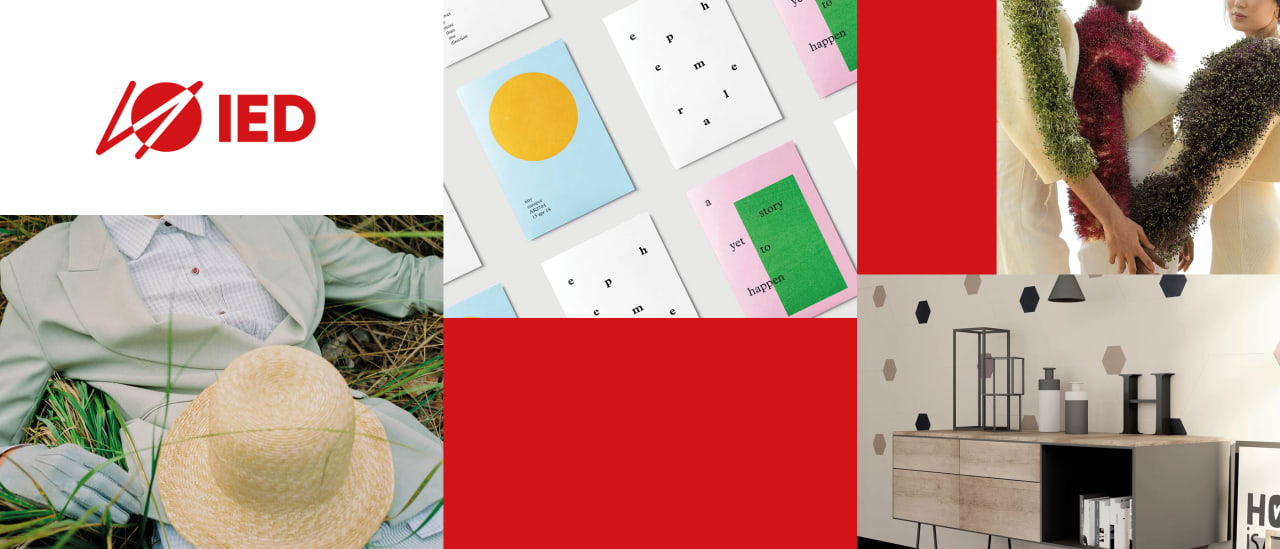 Master in
Master in Fashion Business Innovation
IED – Istituto Europeo di Design Barcelona
Key Information
---
Campus location
Barcelona, Spain
Application deadline
12 Dec 2024
Earliest start date
Jan 2024
Introduction
This industry is led by innovation based on a thorough understanding of it, the management of teams and projects, and the implementation of sustainable practices.
The Master's degree in Fashion Business Innovation, taught in English, trains professionals capable of managing innovation in the fashion world based on a comprehensive knowledge of it, from the product or service to distribution, branding, marketing or communication.
In a complex and constantly evolving market, this programme connects the creative and business sides of fashion to understand the needs of the public and turn them into business opportunities (strategies, brands, products, etc.) with a positive environmental and social impact. To do this, you will delve into current essential aspects of this field, such as ESG criteria, circular economy, inclusive practices, ecodesign or digital transformation.
Under the guidance of working professionals, your theoretical learning will be complemented by the development of various projects based on business briefs, giving you a realistic overview of the sector and its different areas of activity.
Why choose it
A complete and up-to-the-minute learning to address the great challenges of the fashion industry from the management of innovation with a positive impact and at multiple levels.
Taught in English and with the city of Barcelona as a backdrop, it will offer you the versatility and multicultural background necessary to train you from a creative and international perspective, which will open the doors to a wide range of job opportunities.
In addition, a team of professionals directly linked to the fashion sector will guide your experience, emphasising design work, experimentation, research and a direct connection with the reality of the working world.
Ideal Students
This master's degree is specially designed for professionals or graduates in Marketing and Communication or Fashion Design, as well as in disciplines related to the business area, who want to specialise in the management of innovative projects in the field of fashion.
Curriculum
A holistic education of the fashion business, which combines creativity and design thinking with project management, strategic planning and a sustainable vision of business management.
Methodology and structure
With a strong design component, the study programme is designed to connect creativity with analytical and managerial vision, taking into account the different business realities, from big brands to start-ups.
The study programme addresses three major blocks of knowledge:
Fashion business, focused on aspects such as marketing, sales, finance, distribution and supply chain. It also addresses content on fashion culture, semiotics, research or market trends.
Innovation in fashion, focused on management principles, practical tools and techniques to develop and implement plans and strategies.
Impact of fashion, with an emphasis on the application of sustainable methodologies for the development of businesses, services and fashion practices.
Throughout the course, you will analyse case studies, develop real projects, attend lectures by experts or participate in workshops.
At the end of the course, you will complete the Master's Final Project, which will bring together the skills, knowledge and analytical abilities acquired.
Subjetcs
FASHION BUSINESS
Fashion culture: between creativity, business & culture
Business strategy in fashion
Research & insights / Business analytics
International business
Financial & legal
Targets and community
Fashion marketing, sales and operations
FASHION INNOVATION
Design thinking
Project management methodologies
Experience design
Digital skills for fashion business
Growth and innovative mindsets
FASHION IMPACT & IMPACT SKILLS
Integrity journey
Systemic thinking
The human perspective
Designing for the many
PROJECTS