Master in
M.Eng in Naval Architecture and Ocean Engineering
Harbin Engineering University (HEU)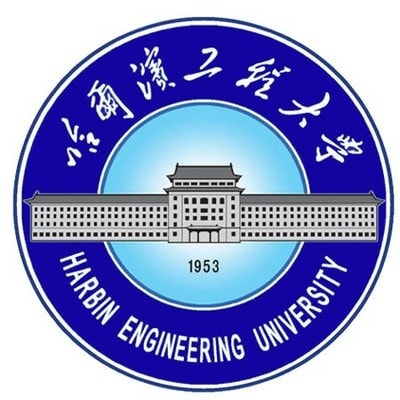 Key Information
---
Campus location
Harbin, China
Application deadline
Request Info
Earliest start date
Sep 2023
Scholarships
Explore scholarship opportunities to help fund your studies
Introduction
M.Eng in Naval Architecture and Ocean Engineering
Naval Architecture and Ocean Engineering (NAOE) at College of Shipbuilding Engineering (CSE) of Harbin Engineering University has more than 50 years history. Its predecessor is a key department, the Navy Engineering Department, of Harbin Military Engineering Institute, set up in 1953. CSE serves in educating high-quality researchers, technicians, and engineers through rigorous studies and practices of relevant subjects. This discipline is ranked in this country one of the leading establishments in regard to educational training, scientific and technical research and engineering design, and enjoys the fame as "China's shipbuilding engineers' cradle".

CSE has now four related laboratories, including Multi-functional Ship Model Towing Tank, Horizontal Water Circulation Trough, Engineering Structure Test Lab, and a Ship CAD/CAM Lab. They are furnished with advanced photometric and electrometric devices, data acquisition and analysis systems, multi-condition loading structure test bed etc. The total assets amount to over 80,000,000 yuan RMB (or $ 10 M).

In scientific research, the faculty mainly engages in investigations, design and developing of advanced and high-performance vehicles and marine engineering structures. As the results of their efforts, some achievements in the areas of hydrodynamics and structural mechanics of ships, such as resistance, propulsion, maneuverability, sea-keeping, wave loading, strength and fatigue of naval and offshore engineering structures, have made great progress, and many works have reached to the leading level in China. Some research on those subjects have approached the corresponding world advanced levels, among them, are the studies on hydrodynamics of advanced high performance vessels, ship stabilization technique, high efficiency propulsion, ocean energy utilization, energy saving technology, under-water robotics technology, submersible design technology, ship wave loading, structural hydro-elasticity theory and experiment.

This CSE is the member organization of ITTC (International Towing Tank Conference), and ISSC (International Ship Structural Mechanics Conference), the top academic organizations in shipbuilding. Young and middle-aged faculty members are encouraged and supported to take part actively in international academic activities. Teachers go abroad for attending academic meetings and conferences each year, they exchange experience with foreign colleagues and promote friendship worldwide, building up a good reputation of CSE in home and abroad.
Research Fields
Ship Design
Ship Construction Performance
Ship Fluid Performance
Ship Motion Performance
Curriculum
Degree Courses
Numerical Calculation
Math.Phy.Equ
Ship Design I
Ship Marine Hydrodynamics
Elastic-Plastic Mechanics
Chinese
General Survey of China
Required Courses
Advanced Fluid Mechanics
Ship Resistance
Ship Propulsion
Ship Seakeeping
Ship Manoeuvrability
Ship Design II
Finte Element Method in Structure Anaiysis
Stress in Shells
Ship Structure Strength Assessment
Professional Literature Readings
Ship Stability
Model Test Technique