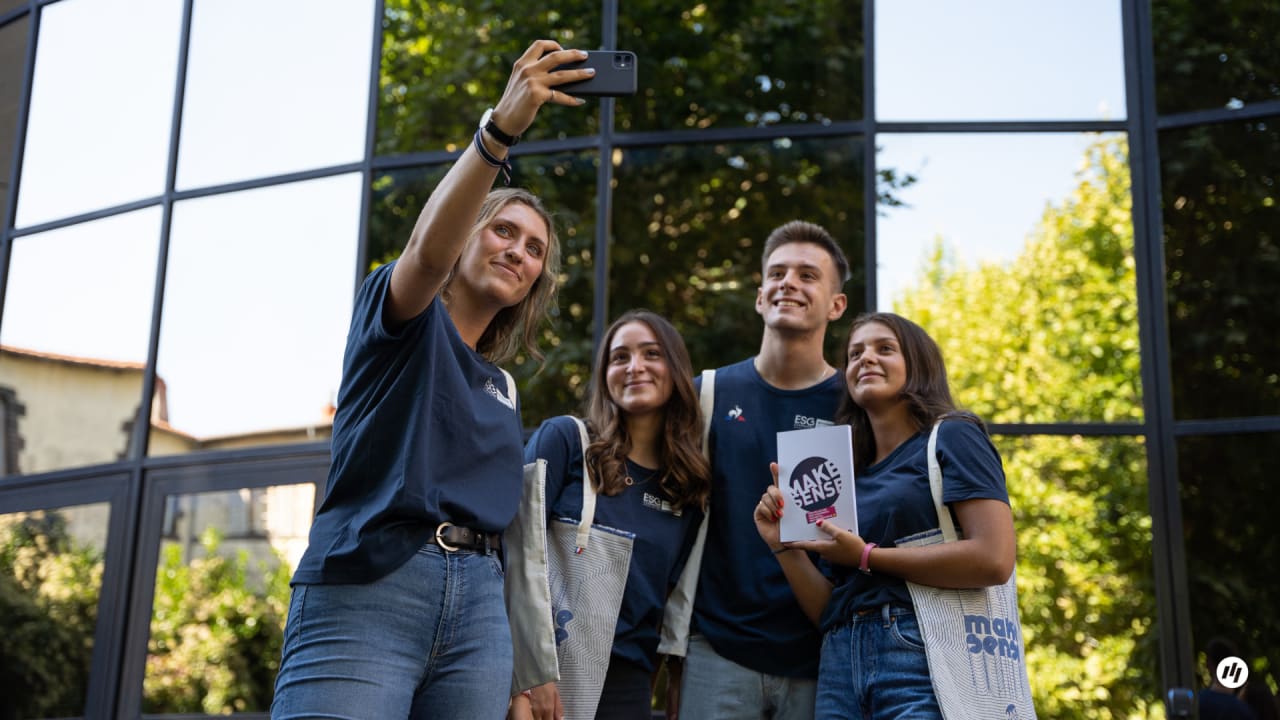 MSc in
Master of Science in Transforming Mobility: Business Models & Vehicles for the Future
ESC Clermont Business School

Key Information
---
Campus location
Clermont-Ferrand, France
Tuition fees
EUR 12,950 / per year
Application deadline
31 Jul 2024
Earliest start date
Sep 2024
Introduction
"Transforming mobility: empowering change"
Transforming mobility is a major challenge in today's society and for tomorrow. The stakes are high, notably for the Automotive Industry, shaken by the arrival of sharing platforms offering mobility services.
What are the keys to combatting urban congestion and improving air quality; protecting people's health and natural resources; offering mobility solutions in peri-urban or low-density areas, and finding sustainable economic models for old and new economic players? These are just some of the challenges Mobility Professionals face today.
Objectives
The automotive industry, and the mobility sector at large, is undergoing a threefold disruption due to digitalization, environmental constraints, and technological developments. Groupe ESC Clermont's MSc program has been specifically designed to help participants answer fundamental questions: Which vehicles? Which mobility services? Which strategies? Which business models?
This MSc program will enable participants to successfully manage the transition towards sustainable mobility. Graduates will improve their employability and reach higher-ranking positions within their existing jobs or seek new career opportunities within many private companies and public organizations pertaining to the Automotive Industry or mobility sector.
Program Strengths
Participants will benefit from:
A global understanding of environmental, technological, and socio-economic issues.
A cross-disciplinary training with the involvement of major stakeholders in the mobility sector.
A strong focus on the challenges and stakes at both a local and international level.
A balance between theory, learning by doing, and professional testimonials.
A program based on innovative experiments carried out within companies and academic research.
A program co-constructed with companies specialized in the automotive industry, sharing platforms, energy specialists, fleet management, consulting firms, public service providers, etc.
A cutting-edge, original, innovative training, with a forward-looking dimension, meeting the expectations of the automotive and mobility sector.
They Support Us
This program has been specifically designed with the collaboration of internationally renowned companies and their experts.
This program is financially supported by the French State, via the Avenir Investment Program (PIA), PFA, and the French Automobile Manufacturers Alliance.
This program is supported by the CARA network, a European Cluster for Mobility solutions.
Partnership
This program has been co-constructed in partnership with the engineering school SIGMA Clermont, a member of the Conférence des Grandes Ecoles (CGE).
Curriculum
Semester 1
Mobility Business Models & Vehicles for the Future, 162 hours
Stakes and Challenges, 33 hours
Which Vehicles: Strategy, Foresights, 30 hours
Mobility As a Service (MAAS), 30 hours
Managing Innovation and Business Model, 27 hours
Key Role of Energy Players, 18 hours
Transversal Project, 24 hours
Management & Communication Skills
Introduction to Business, 12 hours
Mastering Data in Excel (e-learning), 18 hours
French Langage Classes (or certification Voltaire), 30 hours
Thesis Methodology I, 9 hours
Career Development & Counseling
Job Marketing, 6 hours
Individual Counseling, 3 hours
Meeting with Practitioners, 3 hours
Semester 2
Project Management & Transformation Facilitation, 180 hours
Intelligent Mobility - Transport, Infrastructures, 27 hours
Corporate Social Responsibility and Mobility, 21 hours
Peri-Urban Mobility and Low-Density Areas, 27 hours
Transformation Facilitation, 30 hours
Sustainable Mobility Project, 75 hours
Management & Communication Skills
Strategic Management, 18 hours
Information Systems for Managers, 18 hours
French Langage Classes (or certification Voltaire), 30 hours
Thesis Methodology II, 9 hours
Career Development & Counseling
Job Marketing, 9 hours
Individual Counseling, 3 hours
Meeting with Practitioners, 9 hours
Semester 3
Professional Mission & Thesis
Master's Thesis, 9 hours
Oral Defense, 1 hour
Company Assessment
Program Outcome
Understand and deal with the new global mobility eco-system
Devise and implement the right strategies and multiple economic models
Master product/service design and development
Gain fundamental knowledge of the transport sector
Encourage innovation management
Lead projects & change management
Perform mobility consulting missions
Acquire a dual technical/business culture and versatility
Scholarships and Funding
Early bird scholarships: Reduction of the fees for students who pay the full fees before starting the program.
Scholarships provided by ESC Clermont Foundation: Scholarships based on three criteria: Financial situation, academic performance, and behavior of the students.
Scholarships to go abroad: Scholarships allow students to finance part of their stay in Europe as part of their study abroad in partner universities or internships.
Career Opportunities
This MSc program will open the door to a broad range of job opportunities and varied career paths offering the possibility to work in multi-cultural and international teams:
Product/Service Manager
Sustainable Mobility Manager
Project Manager
Fleet Manager
Mobility Experiences & Innovation Manager
Energy Mobility Business Developer
Sustainable Mobility Programs Coordinator
Transformation Facilitator
Sustainable Mobility Consultant