MSc in
MSc in Advanced Digital Energy Systems
Cranfield University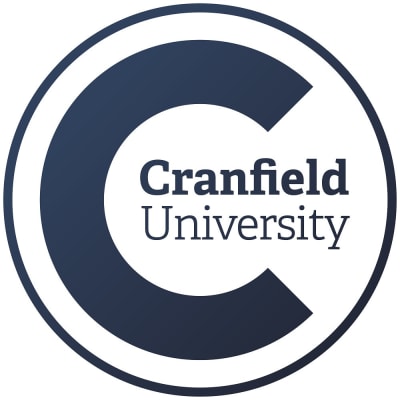 Key Information
---
Campus location
Cranfield, United Kingdom
Application deadline
Request Info
Earliest start date
Oct 2023
Introduction
Overview
Lead the way for your career with Advanced Digital Energy Systems MSc
Energy supply is fundamentally important to our homes and workplaces. Future energy supply has to be stable, secure, not only affordable but also sustainable, which makes energy systems a complex problem. Digital Energy Systems is an emerging discipline using powerful digital tools and various digital models to solve and manage the increasingly complex modern energy systems. Within this discipline, digital tools and models (such as Artificial Intelligence, Blockchain technology) are used to analyse data from different energy systems and sources and drive new control and operational strategies and business models, whilst supporting key objectives such as reaching Net Zero emissions.
Why this course?
Developed economies now face a number of challenges in procuring energy security and responding to energy pricing and affordability issues, as well as dealing with contributions to carbon emissions such as the UK Government's ambitious targets of reducing greenhouse gas emissions to close to zero in the power sector by 2050.
You will benefit from dedicated state-of-the-art facilities including unique engineering-scale facilities for the development of efficient technologies with low CO2 emissions. In addition to management, communication, teamwork and research skills, each student will attain at least the following learning outcomes from this degree course:
Design an appropriate data acquisition system for energy-related processes,
Critically analyse industrial data collected from different energy systems,
Develop systematic strategies using a range of software for energy systems modelling, optimisation and control to resolve the technical issues involved in the design and operation of industrial energy systems.
Ideal Students
Who is it for?
This course is suitable for Electrical Engineering, Computer Science, Mathematics, Engineering and Information Technology and Energy graduates and practising IT or Energy engineers wishing to pursue a technical management career in the strongly growing digital energy sector. It develops professional engineers and scientists with multidisciplinary skills and ability to analyse current and future energy engineering problems.
Curriculum
Informed by Industry
We have a world-class reputation for our industrial-scale research and pilot-scale demonstration programmes in the energy sector. Close engagement with the energy and transport sectors over the last 20 years has produced long-standing strategic partnerships with the sectors' most prominent players. The strategic links with industry ensure that all of the material taught on the course is relevant, timely and meets the needs of organisations operating within the energy sector. This industry-led education makes our graduates some of the most desirable in the world for energy companies to recruit.
Course details
The taught programme for the Advanced Digital Energy Systems masters is generally delivered from October to February and is comprised of eight modules. Each of the first five modules are delivered over two weeks. Generally the first week involves intensive teaching while the second week has fewer teaching hours to allow time for more independent learning and completion of the assessment
Students on the part-time programme will complete all of the modules based on a flexible schedule that will be agreed with the course director.
Course delivery
Taught modules 40%, group project 20% (or dissertation for part-time students), and individual project 40%.
Group project
The group project is an applied, multidisciplinary, team-based activity. Often solving real-world, industry-based problems, you are provided with the opportunity to take responsibility for a consultancy-type project while working under academic supervision. Success is dependent on the integration of various activities and working within agreed objectives, deadlines and budgets. Transferable skills such as teamwork, self-reflection and clear communication are also developed.
Individual project
The individual project is the chance for you to focus on an area of particular interest to you and your future career. You will select the individual project in consultation with the Thesis Co-ordinator, your allocated supervisor and your Course Director. These projects provide you with the opportunity to demonstrate your ability to carry out independent research, think and work in an original way, contribute to knowledge, and overcome genuine problems in the energy industry. Many of the projects are supported by external organisations.
Modules
Keeping our courses up-to-date and current requires constant innovation and change. The modules we offer reflect the needs of business and industry and the research interests of our staff and, as a result, may change or be withdrawn due to research developments, legislation changes or for a variety of other reasons. Changes may also be designed to improve the student learning experience or to respond to feedback from students, external examiners, accreditation bodies and industrial advisory panels.
To give you a taster, we have listed the compulsory and elective (where applicable) modules which are currently affiliated with this course. All modules are indicative only and may be subject to change for your year of entry.
Compulsory modules
Renewable Energy Technologies 1
Renewable Energy Technologies 2
Cybersecurity and Energy Systems
Data Analytics for Energy Systems
Artificial Intelligence for Energy Systems
Energy Systems Case Studies
Applications of Blockchain Technology
Energy Entrepreneurship
Career Opportunities
Your career
The international nature of this growing field allows Cranfield graduates to develop diverse and rewarding careers all over the world in industry, government or research.
Example careers:
Energy Analyst – data science,
Offshore Energy Analyst,
Energy and Sustainability Analyst,
Research Analyst - Energy.