Master in
Master's Degree in Architecture
Universidad CEU - Cardenal Herrera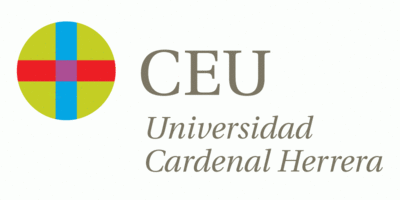 Key Information
---
Campus location
Alfara del Patriarca, Valencia (España), Spain
Tuition fees
EUR 8,850 / per year
Application deadline
Request Info
Earliest start date
Request Info
Introduction
What makes us different
Become an architect in Spain, Europe or across the world (with the enabling qualifications this Master's Degree provides)
Train in Spain and work wherever you want
This Master's Degree in Architecture enables you to work as a professional architect in Spain and across Europe. The aim of the programme is to give students the opportunity to add to the skills and knowledge acquired as apart of the Bachelors Degree in Architecture (Grado en Fundamentos de Arquitectura), exploring architectural projects in greater depth from an experimental viewpoint, while providing a solid and multidisciplinary grasp of the field.
The Masters Degree in Architecture enables you to practise as an architect, access doctoral programmes, possess a professional qualification which improves your employability, and ensure full recognition of your professional qualifications abroad.
Curriculum
High-quality education + real professional experience
See the line between the academic and the professional worlds disappear
Improve your skills, your employment prospects, and your ability to work as part of a team, and gain a global vision of architectural practice via the different types of placement we can offer you: voluntary placements, Erasmus+ traineeships and internal scholarships.
All teaching activities on the degree are also scheduled for the late afternoon and evening, on a maximum of four days a week, so that you can combine a professional placement with your studies.
At the same time, you will be developing your own project, with the support of an expert professional team throughout the process. Now is the time to intensify your learning and give your career a boost before it even starts. All of the degree content has a practical focus and aims to be directly applicable to professional practice.
Some of the best architects currently practising will be your lecturers, enabling you to network even as you learn.
In the laboratory
Learn by doing
The whole programme seeks to immerse you in real architectural problems, so that you can learn through real experience: practical workshops, challenges, travel and study visits, debates, etc. Now is the time to experiment, discover, make mistakes, choose, and experience new things. It will all take place in a laboratory - and the clue is in the name. It is a place for teamwork, experimentation, questioning assumptions and the production - and then the perfection - of prototypes.
In this shared laboratory, you will have your own workspace within the team area at our design and architecture school, ESET.
The core of the whole programme is a professional project which you will undertake, enabling you to bring together everything you have learnt during your studies and show that you are ready to begin your architectural career. An expert team will guide you the process so that you can produce the best possible project.
And the rest of the study programme will strengthen your practical and skills, enhancing your project still further. As the Spanish architect Alejandro de la Sota said, "architecture is the air we breathe, but it is one which is laden with aromas and wisdom, and the air itself is transformed through architecture."
Career Opportunities
Construction
Drafting of projects and site management for construction work of all types, including:
Farm buildings
Industrial buildings and warehouses
Transport buildings
Government buildings
Commercial and public service buildings
Health and social care buildings
Sporting and recreational buildings
Religious and funerary buildings
Buildings for cultural, community or professional activities
Buildings for educational or scientific activities
Media facilities
All types of residential buildings
Floating and underground buildings
Civil engineering work in general, whether or not as part of urban developments, including services such as: roads, pavements, lighting, distribution networks, landscaping, etc., facilities for water supplies, sewers and sanitation facilities, walkways and private roads, bridges, dams, canals, irrigation channels, subsoil and site preparation.
Urban planning
Creation of all types of urban planning materials and detailed projects; in particular:
General municipal development plans
Partial municipal development plans
Detailed studies and establishment of building volumes
Urban planning and civil engineering projects
Zoning in large municipalities
Special planning projects
Subsidiary planning regulations
Complementary planning regulations
Zoning in small municipalities
Division of land into plots
Redivision of land into plots
Expropriation projects
Other urban planning work
Urban planning advice
Other work:
Establishment of boundaries and land measurement
Valuation of land and buildings
Interior and exterior decoration of buildings
Financial administration: project management
Demolishing buildings
Creating installation diagrams
Preservation of heritage buildings and monuments
Retrospective applications for planning permission