MSc in
Master of Science in Molecular Biology
Ariel University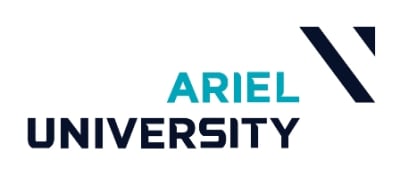 Key Information
---
Campus location
Ari'el, Israel
Tuition fees
USD 5,030 / per year *
Application deadline
15 Aug 2024
Earliest start date
27 Oct 2024
* attached to CPI - international students; USD 3,847 attached to CPI - Israeli citizens
Introduction
Are you interested in the following:
How do microbes infect humans?
Why do cancer cells develop resistance to therapies?
How the brain processes information
Why does depression develop?
To study these and many other fascinating questions, come expand your horizons through our advanced degree offerings. Enroll in the Department of Molecular Biology Master of Science program. Graduate studies include coursework combined with independent research under the supervision of experienced scientists in our department. Students are exposed to a wide array of methodologies and advanced technologies during their studies.
The Department of Molecular Biology invites you to join our advanced degrees program, expand your horizons and develop your academic potential. Our program of study will broaden your understanding of modern biology through vibrant learning experiences within our academic community.
The program in the Molecular Biology track allows specialization in diverse fields of studies; cancer research, metabolism, stem cells, microbiology and microbiome, neurobiology, epigenetics, computational biology, and more. During their studies, students are exposed to diverse working methods and advanced technologies.
The program accepts post-bachelor applicants with degrees in related disciplines where the focus has been on biology or a relevant field. Students with prior graduate work may be able to transfer course credits.
The program track in Molecular Biology allows for specialization in the diverse fields of study:
Cancer research
Metabolism
Stem cells
Microbiology and microbiome
Neurobiology
Epigenetics
Computational biology
Curriculum
Master's studies include two years of research work under the supervision of a faculty member from the department and concluded by a written thesis. Theoretical studies include mandatory and elective courses (26 credits).
Mandatory courses
Scientific reading and writing
Physical and analytic methods in Chemistry and Biology B – Separation Methods
Physical and analytic methods in Chemistry and Biology C – Determination of Spatial Structure
Physical and analytic methods in Chemistry and Biology E – Biological analyses
Research seminar
Elective courses
The Human Microbiome in Health and Disease
Epigenetics of Human Disease and Aging
Fluorescence Microscopy Lab
The Molecular Basis of Psychiatric Diseases
Molecular Mechanisms of Signal Transduction
Molecular Mechanisms in Stem Cells
Structural Biology of Proteins
Selected Topics in Bioinformatics
Mechanisms for Regulating Gene Expression
Cancer Biology
Biotechnological Applications in Botany
Regulatory Mechanisms of Energy Balance in Human
Career Opportunities
Nowadays biologists are needed in a variety of fields in industry and research. Positions in the field include research and teaching, biotechnology, healthcare and clinical trials, forensic science, environmental preservation, government policy and legislation, business and industry, and even journalism.
Advancement options in the field vary based on the chosen specialization, especially depending on experience and academic achievements. For example, the salary and employment opportunities of a Master's degree owner are much greater than those of a Bachelor's degree holder.