Specialised Master in Management of Cultural and Artistic Activities
Home ›
Master ›
Arts ›
Specialised Master in Management of Cultural and Artistic Activities
Read more about this programme on the school's website
Programme Description
Applications for the 2019 Intake are closed. Applications for the 2020 intake will open starting in October 2019.
A trailblazer in the arts and culture management arena, this Specialised Master® in Management of cultural and artistic activities offers the additional advantage of a double-degree: the Specialized Master® degree from ESCP Europe and the Master di II livello of the Università Ca'Foscari Venezia. The programme, therefore, takes place from September to December in Venice and from January to March on our Paris Campus.
Key Features
The ESCP Masters are professional-oriented programmes in specific management areas designed for postgraduates with a clear career goal and lead to a specialisation or double skill in response to corporate demand for highly qualified managers.
This Master is a one-year full-time academic programme designed for students holding a first masters-level academic or professional degree in engineering, business, architecture, medicine, law, pharmacology, political science, the arts, or any other graduate degree.
The curriculum comprises six months of full-time coursework including an international seminar, followed by a company placement lasting at least four months and the completion of a professional thesis to be remitted at the end of the programme.
Courses are taught in English and the national language of our respective campuses.
In short:
Type of Course
Full-time, post-graduate specialised master programmes
Specialisation by business function or sector
Participant profiles
Participants are engineers, doctors, pharmacists, lawyers, economists, etc.
Average age: 25 years
Course duration
12 months (starting in September)
6 months of coursework including an international seminar
At least four months of internship or direct employment
A professional thesis on a topic of the student's choice
Accreditation
All the ESCP Specialised Masters are accredited by the French "Conférence des Grandes Ecoles" with the label "Mastère Spécialisé" (post-master-Master's degree).
Profile of the MS Management of Cultural and Artistic activities
Academic background:
Political sciences: 17%
Economic and Financial Sciences: 4%
Humanities and Social Sciences: 28%
Literature, philosophy, modern languages: 18%
Marketing and communication: 14%
Legal sciences: 12%
Political science: 8%
Management Science: 6%
Media, arts, culture: 4%
33% international students
72% women, 28% men
ESCP's Masters Programme welcomes applicants from varied disciplines who demonstrate open-mindedness and potential:
Master students come from various countries and have different backgrounds: engineers, doctors, pharmacists, students of literature and law, etc.
Originating from 40 nationalities, they form a group of multicultural participants, which makes exchanging and working in groups all the more enriching.
Since its inception in 2007, the Specialized Master® in Management of Cultural and Artistic Activities has trained 1000 students who are now part of the ESCP 55,000-member alumni network.
Requirements
Eligible applicants must hold a master's degree (research or professional) in fine arts, architecture, engineering, management, public administration, political science, humanities or in any other field.
The following degrees are required for eligibility (in fields such as engineering, management, medicine, architecture, humanities ... ):
A "Grande Ecole" degree
A Master's degree (5 years of study)
A Post-graduate degree (over 5 years)
Another degree equivalent to the above
(please consult us)
Degrees equivalent to a Master 1 (4 years of study) are not eligible for this Specialised Master.
Candidates must be proficient in English with a good knowledge of French and Italian.
Fees
The fees for the academic year 2019/2020 are set at 15,400€* (including costs of the international seminar - transport & accommodation - and the reference books).
The fees are invoiced either:
in one instalment at the beginning of the academic year
ESCP also offers the direct debit option: in that case 6 monthly instalments to be paid between November and April.
Applicants who are offered a place must confirm their acceptance and pay a non-refundable deposit of 2,000€ for tuition fees.
*The expenses of accommodation and transport in Venice are not included in the tuition fees.
Last updated Mar 2020
About the School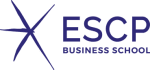 Established in 1819, ESCP Business School is the oldest business school in the world. Its mission is to develop the next generation of transnational business leaders, preparing them to embrace the opp ... Read More
Established in 1819, ESCP Business School is the oldest business school in the world. Its mission is to develop the next generation of transnational business leaders, preparing them to embrace the opportunities offered by cultural diversity.
Read Less