Post Master's Degree in Communications for Intelligent Transport Systems (Connected Vehicles)
Home ›
Master ›
Post Master's Degree in Communications for Intelligent Transport Systems (Connected Vehicles)
Read more about this programme on the school's website
Programme Description
The Post Master's degree in Communications for ITS offers the necessary knowledge required by engineers and managers to design Connected Cars/Connected Mobility applications to fully apprehend the innovations and unique opportunities of the Vehicular Communications industry.
Context - Connected Cars and ITS
Intelligent Transportation Systems (ITS) promise to be one of the most dynamic and innovative specialization fields with a large expected industrial and business growth over the next decade. ITS aim at adding information and communication technologies to transportation infrastructures and vehicles in order to allow public agencies and transportation companies to improve
traffic safety by reducing accidents.
traffic efficiency by regulating and better distributing the traffic load, or smoothing tolling station congestions.
the carbon footprint towards green driving and logistics, or deploying fully electric vehicles.
Objectives
The emphasis of the Post Master's degree is on:
Providing a balanced theoretical and practical expertise required by leading industries in the ITS domain.
Analysis and quantifications of the benefits of ITS on the environments and society.
Understanding the challenges and required mechanisms to efficiently interconnect vehicles and transportation infrastructures.
Gaining a deep understanding of major application domains of ITS, such as traffic safety, traffic efficiency, or infotainment and comfort.
Formulation and modelling of problems typically observed in ITS applications.
investigation of the impact and benefits of vehicular communications in the different application areas of ITS.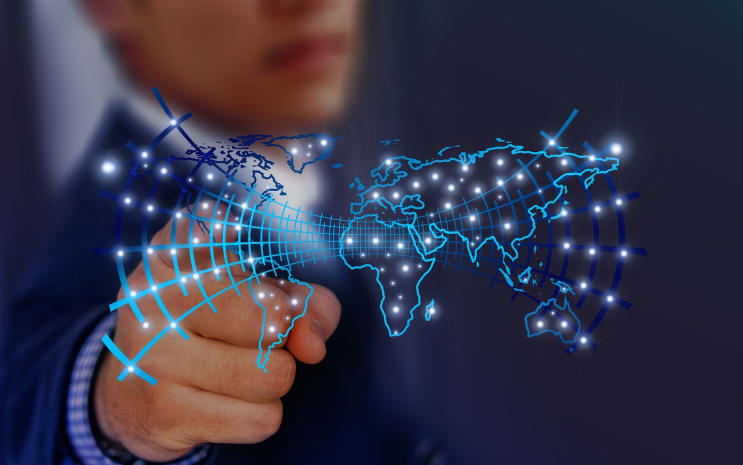 Admission Requirements
To be eligible, Candidates need a Master's degree (minimum 5 years of higher education) or equivalent and a certified B2 level in English. A Master's degree in a relevant field is expected (Electrical Engineering, Telecommunications, Communication Engineerings, Computer Science, etc.) with a good foundation in Maths.
Course Content
The curriculum is very flexible as it offers many elective courses allowing students to design their own program according to their expectations and projects.
The approach to learning is very hands-on (practical exercises, projects, internships) to facilitate entry in the job market.
Fall Semester (October-January)
Technical courses
Machine Learning and Intelligent System
Essential Mathematical Methods for Engineers
Mobility Modeling
Mobile application and services
Mobile communication systems
Network Modeling
Standardization activities
Foundations of Statistical Inference
General courses
How to adopt the right posture and move from idea to market!
Introduction to management
Responsible Digital Innovation: Risks, Ethics and Technology
Personal Development and Team Leadership
Language 1 1 ECTS in the English language is required. Students can study up to 2 foreign languages.
Semester Project
Supervised Semester Projects are based on real case studies of industrial relevance. They combine a blend of theoretical and practical work (developing new prototypes and tools, testing new technologies, assessing current systems and solutions, etc.). Students can work individually or in a group of 2/3. The expected workload is 100 hours of individual work per semester. A defence is organized at the end of each semester. Projects provide students with hands-on skills by allowing them to put concepts into practice.
Spring Semester (February-June)
Technical courses
Iot Application Protocols
Machine Learning for Communication systems
Mobile Advanced Networks
Wireless Access Technologies
Network Softwerization
Transportation Planning
Iot Communication Protocols
Radio engineering
Emission and Traffic Efficiency
General courses
Business Simulation
General introduction to law: contracts, setting up a business
Project management
Sociological Approaches of Telecom Technologies
Personal Development and Team Leadership
Languages Students can study up to 2 foreign languages.
Semester Project See the description of the Project above.
Internship (July-January)
Paid Industrial Internship/Thesis
The last semester is made of a 6-month internship which provides students with a cutting-edge professional experience and a competitive edge.
The internship is to be carried out in a company in France or abroad. Students work on a development project under the supervision of a professor and an industrial mentor.
Students are integrated as part of the staff and receive a monthly allowance, the amount of the allowance depends on the company and position. EURECOM provides students with an updated database of paid internship opportunities offered by its partner companies. Students can use EURECOM's platform to directly send their application to companies.
Example of companies where students did their internship: ORANGE/MAGNETTI MARELLI/DLR (Germany)/AMADEUS, etc.
Testimony
The automotive industry has never had so many challenges in the field of telecommunications than today : vehicle embedded networks, telematics for onboard entertainement, telediagnostic, car2car communications, etc. Studying at EURECOM gave me a solid technical background to contribute to practical solutions.
Stephane Turlier, Vehicle embedded communication engineer at RENAULT
Last updated Jun 2020
About the School
EURECOM is a school that offers personalized support at every step of a student's life, such as finding housing or dealing with administrative procedures. EURECOM benefits from a very good professor/ ... Read More
EURECOM is a school that offers personalized support at every step of a student's life, such as finding housing or dealing with administrative procedures. EURECOM benefits from a very good professor/ student ratio with one professor to 8 students, which creates greater proximity. These ongoing exchanges between students and staff create strong ties that last beyond the time spent at EURECOM.
Read Less