Masters in Executive Coaching (AMEC)
Home ›
Master ›
Masters in Executive Coaching (AMEC)
Programme Description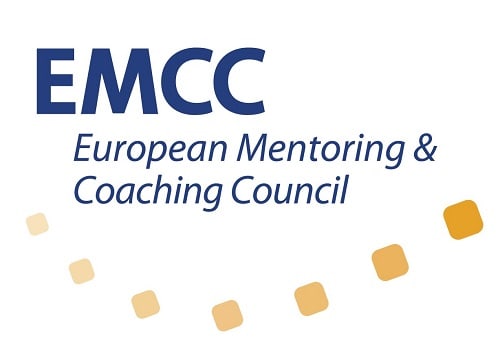 Rigorous. Relevant. Real. Reflective.
Your pathway to becoming a fully accredited executive coach.
If you are interested in becoming a fully accredited, professional executive coach, equipped with the latest knowledge in the field, this is the programme for you.
The Masters in Executive Coaching is a two-year, part-time, modular, self-directed programme. It is an opportunity to review and re-launch your practice, make the best of your natural skills, learn about yourself as a coach through supervision and co-coaching, and meet some of the most experienced practitioners in the field.
You will develop your coaching and mentoring skills, either to integrate into your existing consultancy and coaching work or to create a solid foundation for a new coaching and consulting practice.
The programme takes a relational psychological perspective, which will deepen your clients' self-awareness and their understanding of the web of key relationships in their organisation. The aim is to develop your ability to respond to, initiate and enable change through the coaching process.
This programme has been developed by experienced coaching practitioners who have a combination of research, psychological and organisational development experience. Two of the programme modules have been awarded the EMCC European Quality Award (EQA) at Senior Practitioner level. There are five modules altogether but you don't have to commit to the full degree programme until the end of Module 3. For Module 1 you have two options: Coaching for Organisation Consultants or Team Coaching for Consultants. As both of these modules are Open Programmes, you may choose just to start with one of these and then sign up for the degree if you would like to go further.
After completing Modules 1 and 2, Module 3 enables you to prepare to become an Accredited Coach with Ashridge Accreditation. This popular certification has been helping coaches to excel since 2002. We also run short programmes in Coaching Supervision.
What will you learn?
During the programme you will:
Be introduced to the latest models and perspectives
Learn about the relational approach to coaching
Develop and broaden your coaching and mentoring skills
Develop greater self-awareness enabling you to use your experience whilst coaching others
Benchmark your approaches as a coach
Understand and be informed by theoretical frameworks that support effective coaching
Practise both familiar and new coaching skills and interventions
Acquire a personal vision of your own coaching work
Become part of a diverse and experienced community of coaches.
How you will learn
The programme reflects Ashridge's philosophy about the nature of change and learning. You will be learning in an environment of reflection and experimentation, rather than simply relying on didactic input. The learning experience draws on the principles of adult learning and development and is well-grounded in research.
It is delivered through short teaching inputs on coaching theories and models, combined with small and large group discussions. Each module also includes 'co-coaching' with fellow participants as well as live supervision. In the second year, the programme delivery becomes a collective and deeper inquiry into the main elements of coaching: the coach, the client, the relationship and the organisation.
Expert faculty, research and peer learning
The approaches to executive coaching taught in this Master's degree are inspired by our own expert faculty publications in the field and by the ongoing research that takes place within the Ashridge Centre for Coaching.
The teaching style of this fully-accredited coaching qualification is informal – we work in a large circle of chairs without tables and use the group process and dynamics to illustrate our points. This is not just a skills development programme – we make the theoretical content easy to digest, by inviting you to critically reflect on theory and practice. We focus on helping you turn knowledge into practice.
Last updated Jun 2018
About the School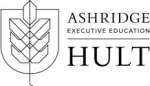 Established in 1959 with initial support from companies including Shell and Unilever, Ashridge Executive Education has been focused on helping people, companies, and organizations succeed. Our researc ... Read More
Established in 1959 with initial support from companies including Shell and Unilever, Ashridge Executive Education has been focused on helping people, companies, and organizations succeed. Our research, pedagogy, and courses have always had one goal: to improve how organizations perform and how executives lead.
Read Less