Master's Programme in Business Development and Internationalisation
Home ›
Master ›
Master's Programme in Business Development and Internationalisation
Programme Description
Master's programme in Business Development and Internationalisation, 120 ECTS
The programme aims to prepare students with skills involved in launching and leading businesses but also to use those skills to develop and run business with a direction towards international expansion and growth. With the exception of some elective courses, the programme is offered in English. Level of Education: Second-degree studies.


Studies Abroad and internship
At Umeå School of Business, Economics and Statistics (USBE), internationalization is given high priority. There are plenty of opportunities to go abroad to study. The environment at the business school is also increasingly international with both students and teachers with an international background.
As a student at one of the Master's programmes at USBE you can apply for one semester studies abroad at one of our 70 partner universities. It is also possible to find a company and do an internship for 2 months some where in the world.


Career Opportunities
There is a wide area of potential employers for graduates of this programme. In addition to leading entrepreneurial ventures, students will be equipped to pursue careers as in business development, working to identify, initiate, and develop business opportunities, support innovation or lead strategic change processes.

The competence provided in this programme is also suited for strategy work in larger firms, the growing sector of policy and support agencies and for work in international business units or sectors where competition, globalization, and technological development are key areas for future development.
Some of the career possibilities for this Master´s Degree include Company CEO, Corporate Manager, Business Developer, Corporate Vice-President, Department Manager, Business Consultant as well as various entrepreneurial activities.


Student satisfaction
Umeå University is in the top in Europe on factors related to student satisfaction according to the last year results from the International Student Barometer Here you will among other things be part of a buddy group that will introduce you to Swedish activities.


AACSB Accredited
USBE is an internationally accredited business school under AACSB. We are among the 5% of Business Schools in the world with this accreditation focusing on quality management.


Admission Requirements
General requirements
In order to be eligible to apply to our Master's programmes here at USBE you need a Bachelor's degree with a major in Business Administration 180 ECTS (three years of full-time study), which should include:

75 ECTS (one and a half years of full-time study) in Business Administration.

Subjects Business Administration can be defined differently in different countries. Examples of courses that we consider to be part of the subject of Business Administration are Accounting, Finance, Controlling, Management, Marketing, Logistics, and Entrepreneurship.
Language skills required
Students are required to have special eligibility in English equal to English B from Swedish gymnasium. This is usually shown with an internationally recognized test of English proficiency.
Selection criteria and Notification of Admission Status
Admission is granted on a competitive basis. The selection criteria is the GMAT (Graduate Management Admissions Test) result.
If you have no GMAT test result you are still eligible to apply for the programme but will be ranked after applicants with a GMAT result and according to the number of academic credits you have.
The city of Umeå
With 115 000 inhabitants (out of which 30 000 are students) Umeå provides an opportunity to gain high quality education as well as a good time. The city is large enough to have lots of activities but small enough to reach most things of interest by bike. It is also one of the cities in Sweden with the lowest crime rate.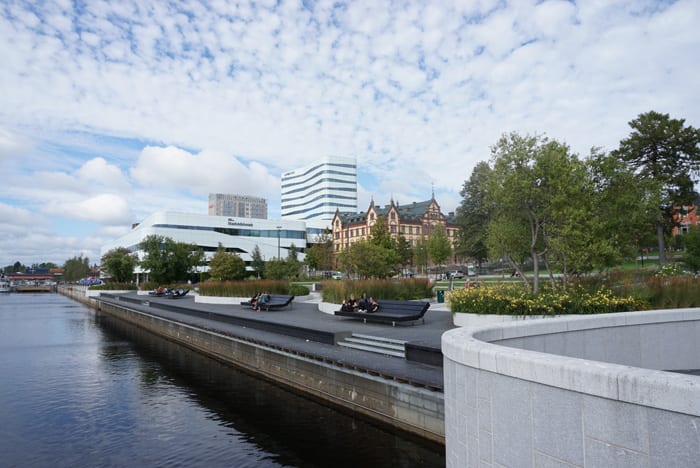 One thing that attracts a lot of students is the sports centre IKSU (the largest in northern Europe with 5000 visitors per day!!!!) with activities ranging from gym, various group training and swimming to different ball games including football, basketball, floorball, squash, badminton and indoor beach volleyball.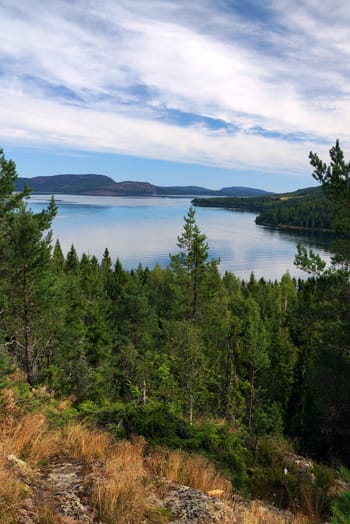 Beautiful clean nature within a short distance from the city.
Last updated Sep 2019
About the School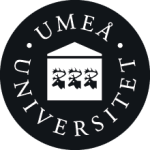 Umeå School of Business, Economics and Statistics (USBE) is a campus school and has over 170 employees including about 90 PhDs and researchers. The activities consist of research and teaching in Busin ... Read More
Umeå School of Business, Economics and Statistics (USBE) is a campus school and has over 170 employees including about 90 PhDs and researchers. The activities consist of research and teaching in Business Administration, Economics and Statistics. The School offers seven master's programs, four graduate programs, two undergraduate programs and courses. We have more than 2000 students going through our programs/year.
Read Less