Programme Description
Master's Programme in Finance - An Innovative Approach to the Study of Finance
The Robert Day School Master's Programme in Finance is unlike any other program. In fact, it's different by design: from the students we recruit, to our accelerated cohort curriculum, to our rich co-curricular program. We are also unique and fortunate in that we have very generous funding for merit-based scholarships.
We are unlike traditional business schools, which are typically geared toward preparing students with skills such as management, basic finance, and marketing. Our program is populated by students we feel already possess a strong leadership proclivity and is geared toward imbuing them with a much more complex and sophisticated understanding of finance and economics.
Like other top graduate finance programs, our program focuses on rigorous quantitative and analytical work. However, whereas graduate finance programs often fall short in ensuring that their graduates are also strong communicators and leaders, we have built these elements into the admission criteria and co-curricular programming. The result is that our graduates are able not only to understand complex financial concepts, but also to explain those concepts effectively to others.
Ultimately, what differentiates us from other programs is that we do not seek to produce classes of managers and financial modelers. Instead, we are committed to discovering tomorrow's business leaders and best preparing them with a host of skills essential to success in today's world.
The Robert Day School Master's Programme in Finance
A jump-start to professional excellence in finance.
A compelling alternative to the traditional MBA.
This unique year of study is designed to provide a premier postgraduate education in financial economics that builds on a well defined set of undergraduate prerequisites. Students who complete the graduate program earn a Master of Arts in Finance degree and enter the workplace with a highly developed knowledge of advanced financial economics, including corporate finance, econometrics, asset pricing and investment management.
The graduate component is also paired with a rich co-curricular program where graduate students attend special events on and off campus, take customized communication-focused workshops, and otherwise add to the skills and knowledge they get from the classroom.
Students accepted to the Master's program are designated as Robert Day Scholars and are eligible for substantial merit-based scholarship support.
Application Requirements
The application process includes:
On-line Application form.
Cover letter. A brief personal introduction that explains your interest in the program and the contribution you can make to the program.
Resume.
GMAT or GRE scores.
English language proficiency. Test of English as Foreign Language (TOEFL) is required for international students.
Transcripts.
Two letters of recommendation (at least one should be from a faculty member).
One short essays.
Application fee.
Last updated Jan 2018
About the School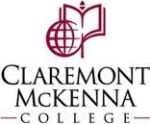 As one of the nation's most selective private liberal arts colleges, CMC sits among the intellectually-stimulating, socially-fulfilling, seven-college community known as The Claremont Colleges, a syst ... Read More
As one of the nation's most selective private liberal arts colleges, CMC sits among the intellectually-stimulating, socially-fulfilling, seven-college community known as The Claremont Colleges, a system modeled after England's Oxford University. Founded in 1946, CMC is the youngest of the nation's top colleges and enrolls approximately 1,200 students. Claremont McKenna College (CMC) educates its students for thoughtful and productive lives and responsible leadership in economics, government and public affairs. CMC's strong grounding in the liberal arts, together with its emphasis on economics, government, and international relations, attracts students who approach education pragmatically and who intend to make a difference in the world. With this broad-based foundation, graduates leave CMC well prepared for the challenges of the 21st century. Many go on to pursue careers in law, business, government, foreign service, international relations, public policy, museum administration, science, and education, or to pursue graduate study. The College's cutting-edge research institutes provide students unprecedented opportunities to work alongside their professors and discover how what they learn in the classroom links to live in the world beyond. The world comes to Claremont McKenna through a vibrant and renowned speakers series in which world leaders, thinkers, artists, and visionaries visit campus through the Marian Miner Cook Athenaeum and another public programming. In September 2007, Robert A. Day, the Founder and Chairman of The TCW Group, Inc., pledged a $200 million personal gift to establish the Robert Day School of Economics and Finance and its unique programs. This was the largest recorded gift to a liberal arts institution, the largest gift in the field of finance and economics, and among the top 20 largest gifts ever given to a college or university. Through his generosity, the Robert Day School of Economics and Finance now offers multiple programs, including a Master of Arts in Finance degree.
Read Less