Programme Description
The Environmental Humanities are an ever-more important area of research that establishes a fruitful dialogue between the natural sciences, the social sciences and all areas of the humanities.
As a result, this master's degree helps you explore how to perceive, communicate and manage environmental transformation caused by human activities through the lens of the humanities. In this era increasingly characterised by complex, multi-ethnic societies and climate-change-driven migration, this program teaches you to address environmental issues from a global, intercultural and historical perspective and transforms you into a teacher, leader or cultural operators capable of imagining, narrating and raising awareness of the sustainable future we need.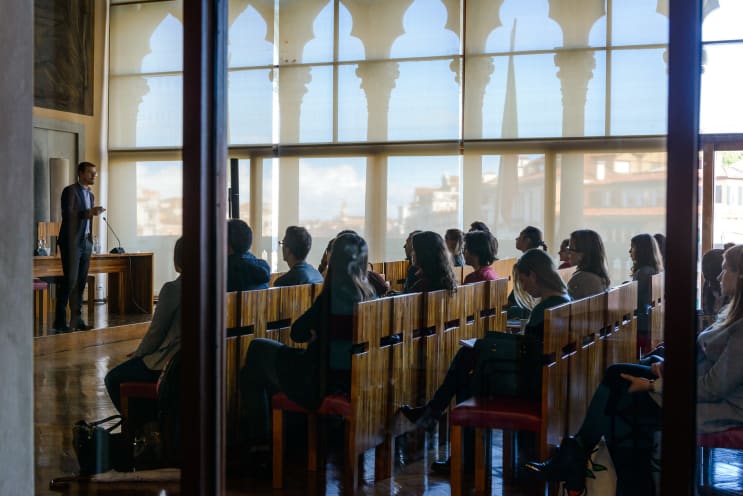 Meet lecturers from all around the world - Aula Baratto, Ca' Foscari main building
The geographical location of Venice makes Ca' Foscari a particularly ideal place for the development of the Environmental Humanities: both a historic crossroads of civilisations and a fragile city subject to the effects of global tourism and climate change, Venice invites and encourages critical reflections and the ideation of creative solutions.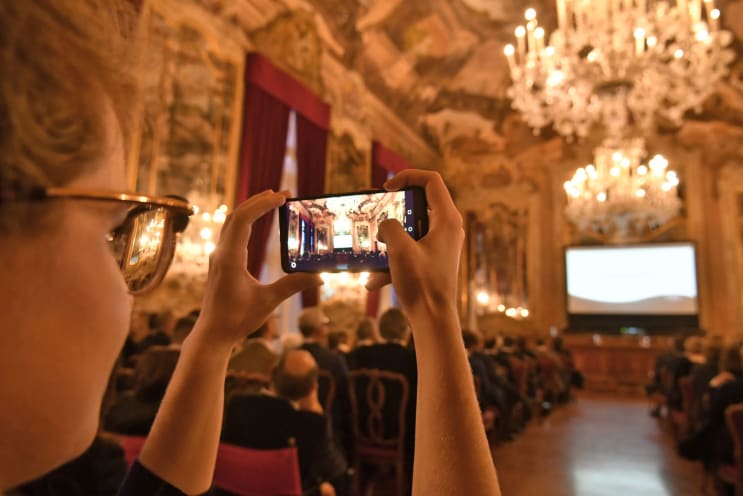 PROGRAM STRUCTURE
This program's two-year study plan is based on a careful analysis of interactions between cultural, social and natural systems at both local and global levels. Apart from course work that covers a wide range of themes, the program also includes a curricular internship -- which can take place in Italy or abroad -- and a final thesis.
LAUNCHING YOUR CAREER
After graduation, you will be equipped to launch a career in a variety of areas. Some of the most popular include:
Environmental educator
Creator and curator of cultural activities regarding the environment
Expert in cultural mediation and communication
TO APPLY, VISIT OUR ONLINE APPLICATION FORM APPLY.UNIVE.IT!
Come graduate in Piazza San Marco with us!
ENTRY REQUIREMENTS AND ADMISSION
To be eligible for admission, you must satisfy certain curricular requirements. You therefore need to have:
a bachelor's degree in one of the following fields: Cultural Heritage; Philosophy; Humanities; Modern Languages and Civilisations; Applied Languages; Business Administration; Environmental Sciences; Economics; or History
OR
42 ECTS in a selected range of study areas
For more specific information, check the program's official web page or contact us!
You will also need a certified B2-level knowledge of English.
This program has limited admission, so in order to be eligible you need to take an entry test.
In addition, a Teaching Committee assesses your CV to make sure you have adequate personal preparation.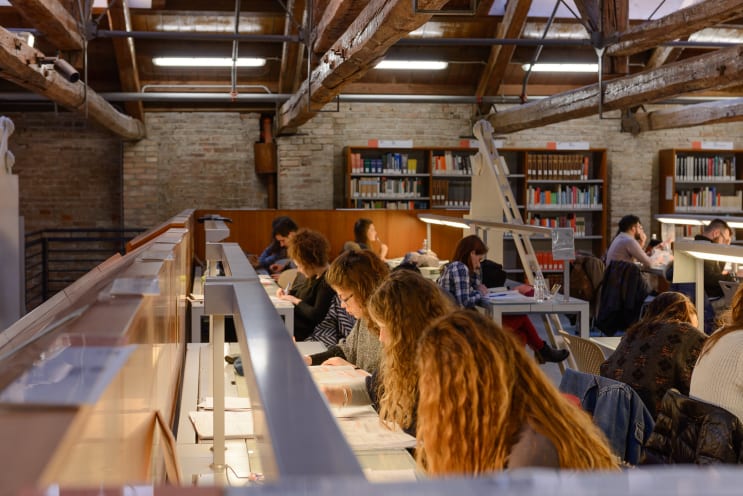 FEES AND FUNDING
Depending on the nationality, the fees range from 700 to 2100 Euros. To know how much your fee is, contact us!
For high-achieving international students, Ca' Foscari offers:
renewable tuition fee waivers
one-time scholarships of €5,000
The regional government also offers financial aid for international students from low-income families for which you can apply after enrolment.
STUDENT EXPERIENCE
Life at Ca' Foscari is both rewarding and stimulating thanks to a wide range of activities and events organised by the university as well as the students themselves. You can get involved in student clubs and sports, as well as take advantage of everything the city itself has to offer, from international cultural events to some of the world's most beautiful art and architecture. Plus, if you choose to live in Venice's historic centre, you'll surely enjoy living locally and sustainably thanks to the fact that distances are manageable and there are no cars or traffic to compete with. To get an insider's perspective, why not book an online chat with a current international student? Also be sure to check out our international student Instagram account, @studentlifeinvenice for a window onto life at Ca' Foscari!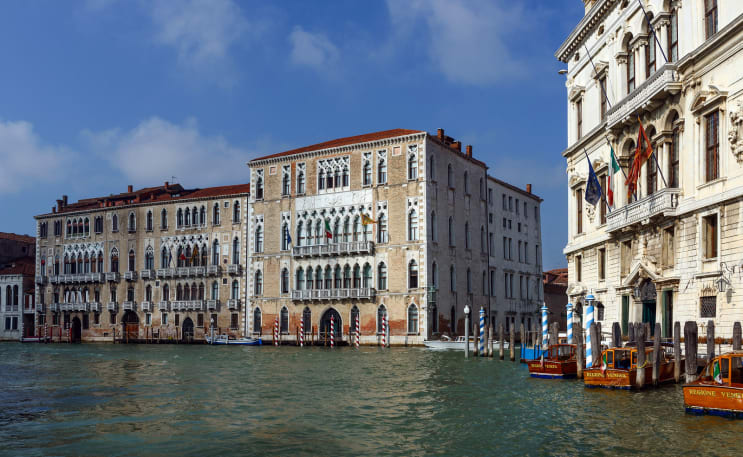 Last updated Sep 2020
About the School

Originally established as Italy's first business school in 1868, Ca' Foscari University of Venice is now a multidisciplinary institution offering a wide range of study programs in economics and manage ... Read More
Originally established as Italy's first business school in 1868, Ca' Foscari University of Venice is now a multidisciplinary institution offering a wide range of study programs in economics and management, modern languages, the humanities and the sciences. Globally, the QS World University Rankings place Ca' Foscari among the top 100 universities for Modern Languages, the top 150 for History, the best 200 for Linguistics and Geography, and the top 250 for Economics and Econometrics as well as Accounting and Finance.
Read Less