Programme Description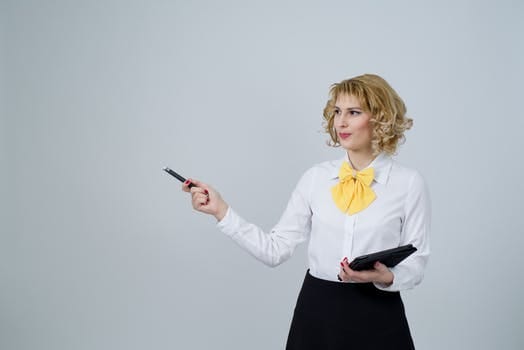 Introduction
The proposal to create the Master in Social Policies and Sociocommental Intervention (MOPS) Emerges as an alternative to the Master's Degree in International Migration: Research, Migration Policies and Intercultural Mediation (MOMI), which is in extinction after seven academic courses.
The formation of the new title, more oriented towards social policies, social exclusion and social and community intervention arises from the need for emerging demands for professional qualification, but also for updating knowledge on the part of academic-scientific, Action in the face of emerging social problems today.
The Master is focused on the broad group of graduates mainly from the fields of Sociology, Political Science, Economics, Social Education and Social Work, while also being of interest to graduates of other disciplines, Mainly in the field of Social and Legal Sciences.
The Master has a duration of two academic years. The first course offers specialized training in social policies, processes of exclusion and socio-community intervention with theoretical-practical and methodological contents. In the second course, the student must choose a specialty: Migration, Gender, or Aging and family transformations. The training process culminates with the completion of the practices and the Final Master's Work (TFM).
Why study the degree
The Master in Social Policies and Sociocommunity Intervention offers the possibility to be attended in person or distance.
In addition, three specialties are offered: Migrations, Gender, and Aging and family transformations.
The main objective is to provide specialized and quality training for people who will develop their skills as experts in the analysis and evaluation of social policies, but also in social action and intervention, both from a professional and a researcher level. As a result, they will be able to critically analyse social policies, to know in depth the administration and management of social services, to intervene in the community for their development, to faithfully evaluate social services and to provide social care to people in an integral manner.
The specific objectives are:
Provide students with theoretical and methodological tools for research in Social Sciences to study the processes of exclusion and inequality in today's society.
Develop theoretical and practical knowledge on the analysis of social welfare of populations, as well as the design of policies that improve it.
Master the analysis, both quantitative and qualitative of reality and social problems, allowing the definition of indicators for the evaluation of any program or project related to the public or social sphere.
To deepen knowledge of social needs and social action and intervention, with special reference to current phenomena such as immigration, ethnic minorities, gender violence, family and socio-demographic transformations, etc.
Structure of the Study
Module of Mandatory Subjects
Social policies in comparative perspective
Models of welfare provision
Poverty and inequality: debates, measurements and identification of groups at risk of exclusion
Sources of information and statistical techniques for the analysis of social policies
Design, management and evaluation of social policies
Austerity and precariousness in the era of globalization
Ethical dimension and educational processes in social action
Identity, otherness and intersectionality
Qualitative techniques for the analysis of discourses and social realities
Participatory action research, community action and management of social organizations
External Practices
Project design and research work
Update and transfer workshop
Migration Specialization Module
Integration and intercultural coexistence
Migration policies and migration law
History and theories of migratory movements
The Spanish migratory model
Cooperation, Migration and Development
Migration and the labour market
Module of Specialization of Gender
History of Feminist Theories
Gender, work and care
Gender and sexuality. Challenges and Responses
Various forms of violence against women
Socio-educational orientation for equality
Equality policies
Module of Specialization of Aging and Family Transformations
Socio-demographic and territorial changes
Policies to care for the elderly
Family Diversity, Intergenerational Relations, and Family Mediation
Socio-educational intervention with the elderly
Socioeconomic aspects of old age
Work End of Master
Professional and academic outputs
The master has a dual vocation: specialized training in the academic-scientific field of students who want to pursue an academic career, and researcher-professional in the field of social policies and processes of exclusion and social inequality - mainly Public Administrations and Of the Third Sector -, so as to meet the social need of university specialists / those with a solid training for research in this area.
Recommended profile
Aimed at recent graduates, not only from any of the Universities of the Galician University System (SUG), but also from the rest of Spain or other countries (especially European and Latin American). At present, there is no official master's degree in our Autonomous Community that allows to obtain specialized knowledge in social policies and social exclusion. Consequently, after completing our master's degree, the job possibilities are multiplied for any postgraduate.
Postgraduate degrees in Social Sciences (Sociology, Political Science, Social Work, Social Education, Psychology, Economics, Information Sciences ...) who want to specialize in the study and analysis of international migration.
Last updated Mar 2020
About the School
The University of A Coruña is a public institution whose primary objective is the generation, management and dissemination of culture and scientific, technological and professional knowledge through t ... Read More
The University of A Coruña is a public institution whose primary objective is the generation, management and dissemination of culture and scientific, technological and professional knowledge through the development of research and teaching.
Read Less
A Coruña ,
A Coruña ,
A Coruña ,
A Coruña ,
A Coruña ,
A Coruña ,
A Coruña ,
A Coruña ,
Ferrol ,
Ferrol
+ 9 More
Less