Programme Description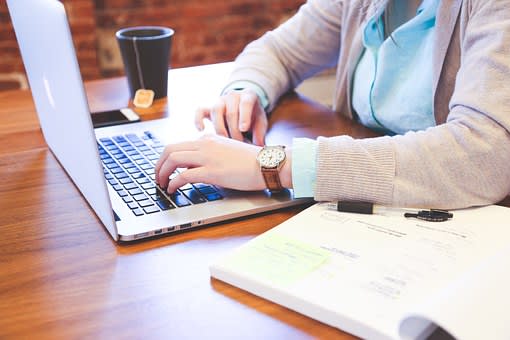 Introduction
Since its establishment as a differentiated discipline in the field of social sciences, Sociology has had an applied nature aimed at guiding decision making in companies, public administrations and third sector organizations.
All these entities demand analysts and experts in obtaining and managing social information that allow them to understand the behavior of individuals in different spheres, from the economic to the political, from the social to the cultural.
The reason is that this information is crucial to them because:
Companies need to know the new patterns of social behavior and, consequently, new possibilities of business and market. The Market Research becomes an asset of the company that avoids expenses and risks when pointing out the potentials of markets and sales. It is the contribution of knowledge that increases sales, contributes to productivity and improved results.
Administrations and public managers are obliged to understand the social demands, since their stability depends on the stability and trust of the citizens in the institutions.
The third sector entities (associations and foundations) require, in turn, specialists in locating their own spaces to develop in them organized solidarity in a context in which the scarcity of economic means increases exponentially its value.
Why study the degree
The SAISM is the only postgraduate degree in the Galician University System that offers specialization in market research and advanced social analysis, including consumer analysis.
The SAISM offers a comprehensive training for research, whether qualitative or quantitative, based on data obtained through interactive techniques with individuals (interviews, groups, etc.), through secondary sources (surveys and censuses), Or through data mining or big data, increasingly used and demanded by companies from the growing use of ICT.
What is learned
The Market Research sector confirms that the research carried out on the basis of electronic data collection on line increases and also the research contracted to companies that have qualified personnel to carry out this type of analysis.
This forms a new type of social research and market research professional, who must maintain a solid formation in those aspects that we can call traditional (research design, sampling, survey techniques, descriptive and explanatory statistical analysis, qualitative techniques, etc.). ) As well as those that have appeared strongly in social behavior (new technologies, Internet, social networks) and the new type of information available (big data). This comprehensive training is what enables both to develop complex data mining analyzes and to propose qualitative research designs.
Structure of the Study
Mandatory Courses
Research: Design and Process
Sampling and Evidence of Statistical Decision
Construction and Analysis of Social Indicators and Indices
Data Sources and Databases
Research by Survey
Statistical Data Analysis 1
Statistical Analysis of Data 2
Quantitative Analysis Workshop
Qualitative Design
Qualitative analysis
Qualitative Analysis Workshop
Optative subjects
Social and Organizational Communication and Audience Analysis
Analysis of Social Networks as Value Generators
Computer Tools for Analysis 1
Computer Tools for Analysis 2
Population Projections in Small Areas
Neuroscience Applied to Social Research
Geographic Information Systems (GIS)
Analysis and Measurement of Hearings in the Digital Environment
Placement
Work End of Master
Optional Subjects of Theoretical Foundations I
Sociology of Markets
Culture and Economic Activity
Optional Subjects Theoretical Basics II
Basic Market Notions
Markets and Competition
Professional and academic outputs
Companies and entities, both public and private and the Third Sector, need to have professionals who know how to analyse the market and consumer demand, as well as to know the social demands in the broadest sense.
It can be said that, in addition to people who will work as wage earners in any type of company and activity, these studies train future entrepreneurs and researchers.
Therefore, the mission of this Master is defined as: The commitment in specialized training both at academic and researcher-professional level in the field of social and market studies, in a way that responds to the social need of university specialists with A solid training for research that facilitates decision-making.
The general objective is to enable students to learn to perform their functions in specific market research firms (such as market research institutes, advertising agencies, media and consultancy agencies, distribution companies, etc.), or The research, marketing and communication departments of any public and private institution, whether it is for profit or not.
They will work in all types of sectors, being responsible for public opinion studies, needs studies, market research and opinion polls.
Professional and academic outputs
A master's degree like SAISM allows the possibility of establishing important synergies with the doctoral schools of the three Galician universities.
By offering quality technical training at the postgraduate level in quantitative and qualitative research, doctoral students enrolled in any of the doctoral schools can acquire the competences that the respective commissions of the doctoral programs determine pertinent for each case.
In addition, having a Master's Degree Project of 12 ECTS, the SAISM qualifies to enrol in doctoral studies.
Common access requirements
The only essential requirement to access the Master is to have 6 ECTS of Statistics or Statistics applied to the Social Sciences.
There are some competences that are considered especially suitable for these studies, such as those acquired, in particular, by a series of degrees that we consider close to the Master:
Graduates and graduates in Sociology.
Graduates in Business Administration and Management, Business Studies, Economics, Market Research and Market Research, Political Science, Labor Relations and Human Resources, Management of Small and Medium Enterprises, Journalism, Tourism, Commerce, Advertising and Public Relations, double degrees in Business Sciences and Tourism, Law and Administration and Business Management, and in Computer Science and Business Administration and Management; Graduates and / or graduates in Business Administration and Management, Economics and Business, Economics, Research and Market Techniques, Advertising and Public Relations, Anthropology, Political Science and, in general, any degree, bachelors degree Or diploma of the juridical-social branch.
All those degrees, master's degrees or other higher official university degrees in which the students have studied at least 6 ECTS of Statistics.
Last updated Mar 2020
About the School
The University of A Coruña is a public institution whose primary objective is the generation, management and dissemination of culture and scientific, technological and professional knowledge through t ... Read More
The University of A Coruña is a public institution whose primary objective is the generation, management and dissemination of culture and scientific, technological and professional knowledge through the development of research and teaching.
Read Less
A Coruña ,
A Coruña ,
A Coruña ,
A Coruña ,
A Coruña ,
A Coruña ,
A Coruña ,
A Coruña ,
Ferrol ,
Ferrol
+ 9 More
Less