Programme Description
Welcome to mathematics at the top of Europe! In this joint MSc program, given in cooperation by Stockholm University and The Royal Institute of Technology, we are looking for highly motivated students who want a deeper understanding of mathematics and communication. We offer high-quality education, vast specialization options and a personal mentorship for each student, ensuring that you get the most out of your studies.
Reasons to choose
Mathematics at the top of Europe
As a joint program between Stockholm University and the Royal Institute of Technology (KTH), this education is unique in offering a broad expertise among teachers, an extensive pool of elective courses and a double MSc degree. The learning environment is international and dynamic with lectures being given both at Stockholm University and KTH. In addition to this, students are welcome to attend the Stockholm Mathematical Center's general colloquium.
Studies closely connected to a strong research environment
Stockholm offers a rich mathematical environment, where master students are actively encouraged to participate in research seminars At KTH, SU as well as Institute Mittag-Leffler. All teachers in this program are active researches and two teachers (one from each university) generally give the courses in cooperation. As a result, our students meet more researchers through their education, compared to similar MSc programs elsewhere.
Programme structure
This 120 ECTS credit program is organized into three different course blocks, starting with a foundation of an advanced level mathematical base before designing your specialization in the second semester. The broadening block comprises mandatory courses in science theory, communication of mathematics and optional courses that can be chosen without condition on subject or level. The final component of your studies is the degree thesis where you independently plan, execute and report your own research project, supervised by one of our researchers.
Master courses in mathematics are generally given at a 25% pace, stretching over the whole semester, with one teaching occasion per week. Although there is often only one weekly meeting, teachers are keen to be available for students during the rest of the time, if needed. Students can also get support from their mentors, the Programme Coordinators or the administrative staff.
First year
Algebra and geometry 7.5 credits

Analysis 7.5 credits

Topology 7.5 credits

Discrete mathematics 7.5 credits

Elective courses in mathematics 30 credits
Second year
Theory of science and communication 15 credits

Optional courses in any subject 15 credits

Master of Science thesis in mathematics 30 credits
Career prospects
Mathematical education is applicable in all fields where advanced mathematical methods are used. Examples include numerical calculations in technology and natural sciences, estimation of probability, price setting in the financial sector and the development of algorithms used to ensure secure transfer of data. This program is a great foundation for Ph.D. studies (in which a third of our graduated students proceed) in mathematics or related subjects, and offer research and development in the industry and business sector. The Department of Mathematics hosts a career fair each year, for students looking for even more inspiration.
Why Stockholm University?
Studying at Stockholm University makes a difference
Stockholm University is one of the 100 highest-ranked universities in the world and Sweden's largest institution of higher education with top-quality education and outstanding research in a wide variety of fields.
Our campus is situated in the Royal National City Park, just minutes away from the centre of Stockholm city. Stockholm has recently been rated the safest capital in Europe and is famous for its many green and clean areas. Stockholm is leading in areas such as social welfare, equality, IT, sustainability and innovation. Known for being an open society, Sweden is also ranked second in the world in the Social Progress Index.
Eligibility requirements
A degree corresponding to Bachelor of Science of 180 credits. Completed courses corresponding to the courses Algebra III, AL 7.5 credits, Foundations of analysis, AL 7.5 credits. In addition, you are required to show English proficiency equivalent to the Swedish high school level.
Application and tuition fees are required unless you are EU/EEA citizen or have long-term/permanent residency status in Sweden (or temporary residency for reasons other than studies).
Last updated Feb 2020
About the School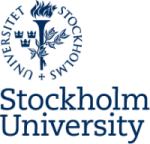 The Faculty of Science at Stockholm University is the largest science faculty in Sweden and is among the top hundred science faculties in the world on the Shanghai ranking. The Faculty offers top-clas ... Read More
The Faculty of Science at Stockholm University is the largest science faculty in Sweden and is among the top hundred science faculties in the world on the Shanghai ranking. The Faculty offers top-class education in a number of programs and courses, at the Master's level more than 30 study programs are given in English.
Read Less